Latest Articles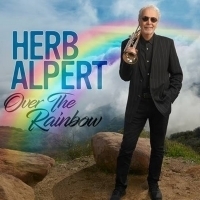 Herb Alpert to Release New Album 'Over The Rainbow'
by TV News Desk - July 24, 2019
On September 20, 2019, legendary and Grammy winning musician, producer, creator and artist Herb Alpert will release his newest album Over The Rainbow, a 12 song collection that includes one original track and a cadre of classic and well known interpreted tunes performed in a way that only Alpert can... (
more...
)
Aretha's Jazz Café Presents Latin Jazz All Stars
by TV News Desk - December 21, 2018
Aretha's Jazz Café is proud to once again present Latin Jazz All Stars, arguably the finest aggregation of Latin Jazz musicians in the world, for one incredible night, Saturday, January 12th at 8:00PM... (
more...
)
City Winery Chicago Announces Dave Davies, Herb Alpert and More
by TV News Desk - November 06, 2018
City Winery Chicago, 1200 W. Randolph Street, announces Dave Davies of renowned British rock band The Kinks, Grammy Award-winning jazz duo Herb Alpert & Lani Hall, Frankie Valli and the Four Seasons tribute band The Four C Notes, folk-rock singer-songwriter Dan Tedesco, and more. The following shows... (
more...
)
The Bill O'Connell Jazz Latin Quartet To Celebrate CD Release Tuesday, July 24 at The Jazz Standard
by TV News Desk - May 02, 2018
The Bill O'Connell Jazz Latin Quartet will celebrate their new CD release this July at The Jazz Standard in New York. The quartet is comprised of Bill O'Connell-piano, Craig Handy-Sax, Lincoln Goines-bass and Cliff Almond-drums with special guests Andrea Brachfeld-flute and Dan Carillo-guitar... (
more...
)
Letizia Gambi Releases BLUE MONDAY Album
by BWW News Desk - February 12, 2016
That statement is made abundantly clear by the profound progress Letizia has made between her 2012 debut and her even more rewarding new work, BLUE MONDAY. The 13-song collection reveals her coming more into her own style of interpreting jazz (first inspired by brassy theatrical divas Liza Minnelli,... (
more...
)