Latest Articles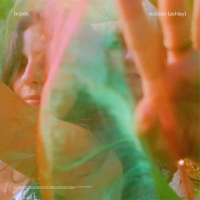 Braids Return with New Single 'Eclipse (Ashley)' and Album Announcement
by TV News Desk - November 21, 2019
Montreal-based indie art rock band Braids announced today the release of their new song 'Eclipse (Ashley).' Along with the official video, 'Eclipse (Ashley)' marks the trio's long-awaited return and the first taste of their forthcoming new album releasing next year on Secret City Records. Dedicated ... (
more...
)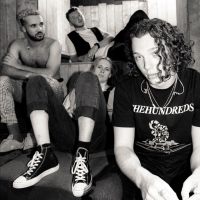 Larkins Debut New Single via Good Soldier Records
by TV News Desk - September 19, 2019
Larkins have released their brand new single 'Not Enough Love' via Good Soldier Records.   The song premiered last night as the Radio 1 'Midnight Drop' on Jack Saunders Indie Show who said, "I went to see them live recently, that's when I understood the potential that this band have, there's a ded... (
more...
)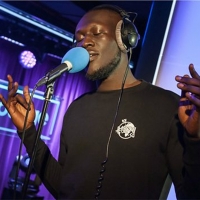 Stormzy, Charli XCX and HAIM Added to BBC's Radio 1 Live Lounge Month 2019
by TV News Desk - August 21, 2019
The full line up for Radio 1's Live Lounge Month 2019 has been unveiled, with Stormzy, Charli XCX and HAIM among the raft of incredible acts set to perform throughout September.... (
more...
)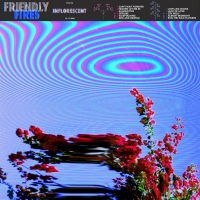 LISTEN to the NEW Album From FRIENDLY FIRES: 'Inflorescent' Out August 16
by TV News Desk - August 16, 2019
Today sees the release of Inflorescent, the long awaited and highly-anticipated third album from Friendly Fires.  Next month will see the band's return to the U.S. for shows inBrooklyn, San Francisco, Los Angeles and San Diego. All tour dates are listed below.... (
more...
)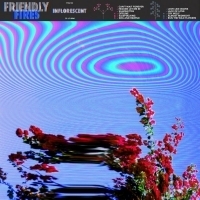 Friendly Fires Announce New Single RUN THE WILD FLOWERS
by BWW News Desk - July 25, 2019
Today Friendly Fires – Ed Macfarlane, Edd Gibson and Jack Savage – have unveiled "Run The Wild Flowers," the latest track from their long awaited new album Inflorescent(August 16, Casablanca Records/Polydor) Featured earlier today on Apple Music's Beats 1 as Zane Lowe's "World First," the track is a... (
more...
)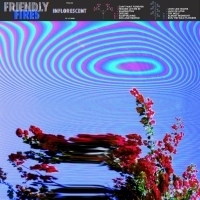 Friendly Fires Announce Details On Long Awaited Third Album
by BWW News Desk - June 24, 2019
Having spent the last year reminding everyone exactly why they're one of the UK's best loved bands via a series of jubilant, celebratory live shows and a duo of singles ('Love Like Waves' and 'Heaven Let Me In' plus an impeccably chosen cover of Charles B & Adonis' 'Lack Of Love') that were a near p... (
more...
)

Friendly Fires Share Video HEAVEN LET ME IN Starring Jeremy Irvine
by BWW News Desk - November 20, 2018
Friendly Fires have released the video for their huge crossover anthem, 'Heaven Let Me In.' Directed by BISON (Bonobo, London Grammar and Jon Hopkins), the video stars acclaimed British actor Jeremy Irvine - famed for his roles in War Horse and Mama Mia - who dances through the streets and landmarks... (
more...
)

Friendly Fires Releases New Single HEAVEN LET ME IN
by BWW News Desk - October 15, 2018
Today, Monday October 15, Friendly Fires return with their second brand new song of 2018. Built around a euphoric, clipped, 'French touch' style loop, 'Heaven Let Me In' is co-produced with Disclosure and was written in one late night session at the lauded electronic duo's north London studio. The s... (
more...
)

The Magician Unveils Latest Episode of MAGIC TAPE Series
by TV News Desk - April 25, 2018
The Magician has unveiled the dynamic 79th episode of his Magic Tape series, a 60 minute production packed with the hottest tracks that continue to dominate his sets.... (
more...
)

Eminem, The Killers Among Bonnaroo 2018 Lineup
by BWW News Desk - January 09, 2018
Superfly and A.C. Entertainment are proud to unveil the initial artist lineup for the 2018 Bonnaroo Music and Arts Festival.... (
more...
)
New Single From Kids on Bridges and Jonathan L Makes His Debut
by BWW News Desk - January 23, 2016
BroadwayWorld brings you the new Kids on Bridges' single 'Something in the Water'. Liverpool's purveyors of sophisticated electro pop had a huge 2015 that saw them playing alongside the likes of Stevie Wonder, LCD Soundsystem, Beck and my favourite brass band ever - Hot 8!... (
more...
)