| | |
| --- | --- |
| BIO: FireHouse has been rockin' for over a decade. Their music has taken them all over the world and has produced Gold, Platinum, and Multi-Platinum records in the United States and countries abroad. In 1990, their first album, entitled FireHouse, was released. The band's first single, Shake & Tumble, had impressive radio success. The band then released Don't Treat Me Bad, which became their first Top Ten hit. This was followed by Love of a Lifetime, which also entered the Top Ten, reaching the #3 spot on the United States charts. This string of hits vaulted their first album to double platinum status in the United States as well as going gold in Canada, Japan and Singapore. At the 1991 American Music Awards, FireHouse found themselves standing before the nation accepting the award for Best New Hard Rock/Metal Band, chosen over Nirvana and Alice in Chains. The band's second album, Hold Your Fire, was released in 1992. It produced the hits Reach for the Sky and Sleeping with You. Another Top Ten hit, When I Look into Your Eyes, peaked on the United States charts at #6. This album earned the band two more gold albums and over 1 million sales worldwide. In 1995, FireHouse released their third album on Epic Records, simply titled 3. Once again, FireHouse produced another Top Forty Hit in the United States with I Live My Life for You. It was with this album that FireHouse made their first trip to Southeast Asia for a promotional tour. Earlier American hits like Don't Treat Me Bad, Love of a Lifetime and When I Look into Your Eyes had climbed the charts in Asia. Here for You, the second single from "3", had also become a hit. The band then continued their promotional tour in South American countries such as Brazil and Argentina. Their fourth album, Good Acoustics, was released in 1996 and quickly went gold in Malaysia, Thailand, and Philippines. "Good Acoustics" contains unplugged versions of the group's greatest hits, as well as four new songs. This album produced foreign hits such as In Your Perfect World, Love Don't Care, and You Are My Religion. The band returned to Southeast Asia for another promotional tour at the end of 1996. Then, in February 1997, FireHouse embarked on their first concert tour of Southeast Asia playing sold out shows for fans in Indonesia, Singapore, Thailand, and Japan. During May and June they toured the United States before returning to Southeast Asia in July for an unprecedented twenty five city sold out tour of Indonesia. In 1998, FireHouse toured the United States on the Rock Never Stops tour, which also included Slaughter, Warrant, Quiet Riot, and LA Guns. October of 1998 featured the Asian release of FireHouse's fifth CD, Category 5 on Pony Canyon Records. The album quickly climbed to #4 on the Japanese charts, and supporting promotional tour of Japan followed. Category 5 was officially released in the United States in 1999. FireHouse continued touring through the winter and spring of 1999, including 3 more sold out shows in Tokyo, Nagoya, and Osaka. On April 22, 1999, the band recorded their live show in Osaka. The result - the first ever live album by FireHouse. Bring 'em Out Live was released in Japan in December 1999 and in the United States on Spitfire Records in July 2000. The turn of the century brought the release their seventh album, titled O². It has been released in Southeast Asia on Pony Canyon Records, and in the US on Spitfire Records. This album had notable success despite the changing style of popular rock music. During this time, the band decided to part ways with original bass player, Perry Richardson. O²'s remarkable bass playing was supplied by Bruce Waibel. Bruce brought to the band his phenomenal bass playing along with is equally impressive sense of humor. We truly regret to say that in September 2003 Bruce has passed away. He will be greatly missed as a friend and talented musician. FireHouse headed back into the studio in early 2003 to write and record their 8th album, Prime Time. As music changes over time, FireHouse continues to evolve their musical style, yet at the same time hang onto their hard rock roots. Album number 8 is no exception. You can expect to hear what FireHouse is famous for, soulful, melodic hard rock. Fans of bands come and go but FireHouse has a unique following of core fans that cannot be compared to any other.Thanks to all of you for your many years of support and for coming out to ROCK with us on the road!We Love You All! | |
Latest Articles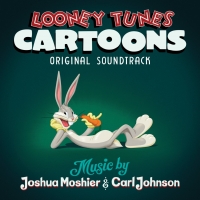 LOONEY TUNES CARTOONS Official Soundtrack Now Available On WaterTower Music
by TV News Desk - July 10, 2020
Looney Tunes Cartoons is a series of new short-form cartoons starring Bugs Bunny, Daffy Duck, Porky Pig and other iconic and beloved Looney Tunes characters....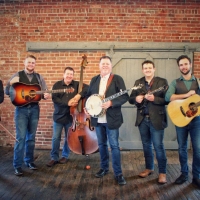 Sideline Announces Spring Tour Dates
by TV News Desk - January 07, 2020
Six-piece pedigreed powerhouse Bluegrass band SIDELINE sets a furious pace for spring with a slew of dates in support of their new release, BREAKS TO THE EDGE. The reigning IBMA Song of the Year (for 'Thunder Dan') award-winning group will headline shows across the U.S. bringing their boundless high...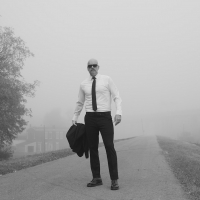 Fotocrime Releases SOUTH OF HEAVEN
by TV News Desk - January 07, 2020
Equal parts heathen and heaven, Fotocrime's new album is summoned from a darkness that lives all around us, deep within us. Fotocrime not only survives, but thrives in the shadows—beneath a heaviness that cannot be escaped, within melodies that defy light and dark. With South Of Heaven, the second f...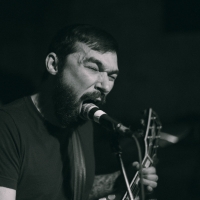 Aseethe Announce US Tour in January 2020 with Heat Death
by TV News Desk - November 19, 2019
Iowa doom trio Aseethe have announced a US tour throughout January 2020 with Heat Death and including select dates with Communion. The headlining tour follows the release of Aseethe's new album Throes and US and European tours with Primitive Man and Vile Creature....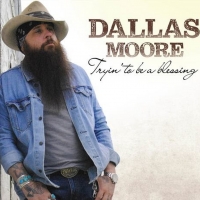 Dallas Moore Releases New Album TRYIN' TO BE A BLESSING
by TV News Desk - October 04, 2019
Outlaw country singer-songwriter Dallas Moore has released his new album Tryin' To Be A Blessing via Sol Records. Like Moore's last album, 2018's Mr. Honky Tonk, Tryin' To Be A Blessing was produced by Dean Miller, son of the legendary...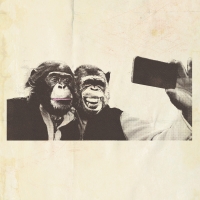 Crazy P Announce U.S. Tour!
by TV News Desk - September 17, 2019
'Age Of The Ego' is the immaculately-crafted new album by UK dance music heroes Crazy P. Following 30 million steams for their previous album, sold-out headline gigs in Manchester and Percolate in London, supporting Chic and Chaka Khan, plus shows for Bluedot, Festival No 6, Love International and B...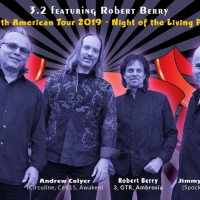 3.2 Featuring Robert Berry To Tour North America This Fall
by TV News Desk - August 27, 2019
Things just got a lot better for Prog Music Fans – and fans of genuine classic bands with great players. Robert Berry has assembled a killer four-piece band set to begin playing this year. For those who appreciate the fine craftsmanship of YES, ELP, Keith Emerson, Genesis, Jethro Tull, etc... are in...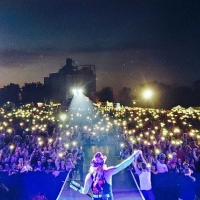 Bret Michaels Announces HOMETOWN HEROES TOUR
by TV News Desk - August 27, 2019
Music icon, reality TV star and life-long Type 1 Diabetic BRET MICHAELS is extending his 'UNBROKEN WORLD TOUR' to include a series of HOMETOWN HEROES special events concerts kicking off November 6 in Casper, Wyoming at the Casper Event Center Arena. He's bringing a multi genre combo of different art...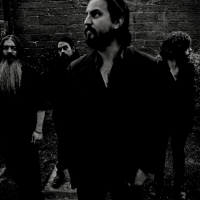 Jaye Jayle Reveals New Single, Preps For US Tour
by BWW News Desk - August 07, 2019
In anticipation of their upcoming North American tour with Wovenhand, Jaye Jayle have unearthed an outtake from the sessions that produced the band's 2018 masterstroke No Trail and Other Unholy Paths. The song, a convolution of bandleader Evan Patterson's Louisville roots and flair for gospel-tinged...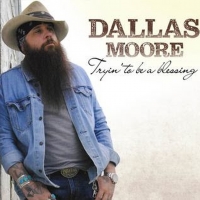 Dallas Moore Announces New Album TRYIN' TO BE A BLESSING
by TV News Desk - August 02, 2019
On October 4, Dallas Moore will release his new album Tryin' To Be A Blessing via Sol Records. Today, the outlaw country singer-songwriter shared the lead single 'Mama & Daddy.' ...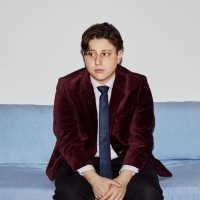 Mal Blum Shares SEE ME Video, LP Out Friday
by BWW News Desk - July 10, 2019
Out Friday on Don Giovanni Records, Pity Boy is the new full-length by New York musician, Mal Blum. Right now, though, you can watch Mal's video for "See Me," which was filmed at Autostraddle's A-Camp and directed by Carly Usdin. ...