BIO:

Starting out life as Arnold George Dorsey, Engelbert spent the early years of his life in India, until his family returned to England in 1947. He first worked as an engineer and then developed his singing and performance skills on the club circuit. In the early 1950s, he took some time out from professional singing whilst he did his national service, and returned to performing in 1956. He continued to sing in clubs and recorded some unsuccessful material for Decca in 1958. His big break as a singer came in 1965. It was at this point that Gordon Mills, the then manager of Tom Jones, gave Arnold the new name of Engelbert Humperdinck, which is also the name of a 19th century German composer. The new name meant that he was given another chance at recording with Decca records. Engelbert's recording of the country standard 'Release Me' reached number one in the UK chart and number four in the US. His version of this song is perhaps the most famous, and it is certainly the song that he is most remembered for. Other chart hits on both sides of the channel followed in the shape of 'There Goes My Everything' and 'The Last Waltz'. In 1964, Humperdinck married show jumper Patricia Healey and they now have four children and nine grandchildren. He had 16 hit albums in America between 1967 and 1979 and released his greatest hits in 1974, which reached number one in the UK. However, his cabaret style of singing started to go out of fashion in the 1970s, and he found it hard to maintain a presence in the British charts. He has, however, continued to sing live and has maintained success in this arena. Unlike his natural rival, Tom Jones, he has not chosen to adapt his style to breathe new life into his recording career. By the 1980s he was performing as many as 200 concerts a year and continued to record albums while maintaining a strong family life. In 1988, he brought a libel action against the National Enquirer, which reported libelous statements from the mother of his illegitimate child Jennifer, who was confirmed as his in 1977. He was awarded a star on the Hollywood Walk of Fame and won the Best Entertainer Golden Globe in 1989. During this decade he undertook plenty of work on behalf of charities including The American Red Cross and the Leukemia Research Fund. In 1989, he recorded 'Step Into My Life', which spawned the singles 'Red Roses for my Lady' and 'I Wanna Rock You In My Wildest Dreams'. He then performed the song 'Lesbian Seagulls' for the 1996 film 'Beavis and Butthead Do America'. His version is included in the movie soundtrack but not in the actual film. Humperdinck returned to the top five album chart in the UK in 2000 with the release of 'Englebert at his very Best' and returned there four years later when one of his songs was used in a John Smith's advert. In 2003, he collaborated with artist-producer Art Greenshaw to record 'Always Hear the Harmony: The Gospel Sessions', which was nominated for the Best Southern, Country or Bluegrass Gospel Album Grammy'. Humperdinck recorded 'The Winding Road' to pay tribute to British composers in 2007. This was followed by 'The Legacy of Love' in 2009 and 'Released' in 2010. On 1 March 2012, it was announced that Humperdinck will be representing the UK at the Eurovision 2012 competition, which will be staged in Azerbaijan on 26 May. He will perform his new single 'Love will Set You Free' at the contest, at which he will perform first.
Latest Articles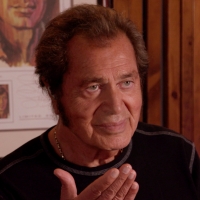 Engelbert Humperdinck to Release 'Regards' Covers EP
by Michael Major - November 09, 2021
The 5-track release includes covers of Willie Nelson's "Funny How Time Slips Away", 'Let It Be Me' made famous by The Everly Brothers, and Louis Armstrong's timeless hit "What A Wonderful World." Watch Humperdinck's recent concert here!...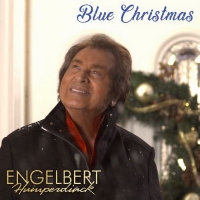 ENGELBERT HUMPERDINCK Announces Surprise Release of 'Blue Christmas'
by Sarah Jae Leiber - December 17, 2020
Engelbert Humperinck is releasing his new studio version of 'Blue Christmas' on Thursday December 17, 2020. ...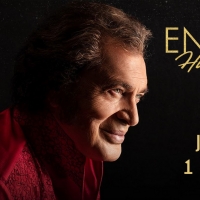 Engelbert Humperdinck Announces Livestream Event
by Kaitlin Milligan - July 15, 2020
Yearning to spend more time with his fans and spread some love and music, international superstar Engelbert Humperdinck will do just that on Thursday, July 23, 2020. ...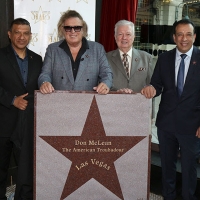 Don McLean Receives Star On Las Vegas Walk Of Stars
by Abigail Charpentier - November 14, 2019
Today, "The American Troubadour" singer/songwriter Don McLean was enshrined into the Las Vegas Walk of Stars joining other illustrious celebrities and musicians such as Mr. Las Vegas himself Wayne Newton, Donnie & Marie, Liberace, Rich Little, Siegfried & Roy, Sammy Davis Jr., Elvis Presley, Frank S...

Enter A Haunting World Of Dreams & Lullabies With ANGEL HEART: A MUSICAL STORYBOOK
by Tori Hartshorn - December 05, 2018
Haunting, gentle spirits from far-flung worlds meet in the pulsing sphere of dreams and lullabies that is Angel Heart, a music storybook. With an original tale by best-selling children's fantasy writer Cornelia Funke, Angel Heart weaves an evocative original score by Luna Pearl Woolf with beloved so...

Engelbert Humperdinck to Release 'Warmest Christmas Wishes'
by Kaitlin Milligan - August 30, 2018
Energized by the yearlong celebration of his 50th Showbiz Anniversary, iconic pop singer, Engelbert Humperdinck feels the urge to start his next decade on a celebratory note as well. Coming hot on the heels of his first album of original material in over a decade, the acclaimed The Man I Want to Be,...