Latest Articles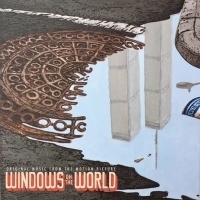 Abiodun Oyewole (of The Last Poets) Releases Song Featured on WINDOWS OF THE WORLD Soundtrack
by BWW News Desk - July 18, 2019
Today, Abiodun Oyewole (of The Last Poets) released a new version of his song 'New York, New York.' The track is taken from the Windows On The World Soundtrack, which will be released on August 2nd via Ropeadope. Windows On The World is a new film written by Robert Mailer Anderson and directed by Mi... (
more...
)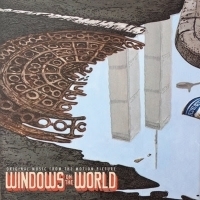 WINDOWS ON THE WORLD Soundtrack To Be Released August 2
by TV News Desk - July 10, 2019
On August 2nd, Ropeadope will release the soundtrack for Windows On The World, a new film written by Robert Mailer Anderson and directed by Michael D. Olmos. The album is an expansive mix of genres ranging from americana to R&B, electronic, a spoken word track from Abiodun Oyewole (The Last Poets) a... (
more...
)

Carnegie Hall Celebrates The Holiday Season With Festive Concerts
by TV News Desk - November 14, 2018
Carnegie Hall celebrates the holiday season with a variety of festive concerts this December. On Friday, December 21 at 8:00 p.m. and Saturday, December 22 at 8:00 p.m., Broadway's original Mary Poppins Ashley Brown rings in the holiday season with The New York Pops and Music Director Steven Reineke... (
more...
)

Edward David Anderson Shares Title Track Of New Muscle Shoals Recording CHASING BUTTERFLIES
by BWW News Desk - September 21, 2018
 'The story of my life's written on my skin,' sings Edward David Anderson on the devilishly sardonic "Bad Tattoos" from his soon to be released Chasing Butterflies (Black Dirt Records - Oct. 19, 2018). The song, like the artist, is brutally honest and has a worn feel; like it's coming from someone t... (
more...
)

87 Artists Awarded Fall-Winter MacDowell Fellowships
by TV News Desk - August 29, 2018
The MacDowell Colony has awarded fellowships to 87 artists from 19 states and six countries, from Oregon to Alabama and from Australia to Sweden. Sixty-seven are first-time Fellows. They are working in seven disciplines, and 27 percent identify as culturally diverse. The fellowships are for upcoming... (
more...
)

Chicago Farmer Shares New Song From Upcoming Album QUARTER PAST TONIGHT Out August 3
by TV News Desk - July 11, 2018
Some live albums are so good they become the recordings those artists are known for. Frampton Comes Alive and Cheap Trick at Budokan were monster hits and catapulted them to rock superstar status. Cody Diekhoff, too, has big hopes for his first live Chicago Farmer first live album, Quarter Past Toni... (
more...
)

Baryshnikov Arts Center Announces Spring 2018 Music Series Starting 1/16
by BWW News Desk - December 12, 2017
Baryshnikov Arts Center (BAC) announces the Spring 2018 Music Series, which runs January through April and features an eclectic lineup of premieres and performances by international musicians. All performances will be held at BAC (450 West 37th Street, Manhattan). Tickets ($20-25) are on sale now at... (
more...
)