Latest Articles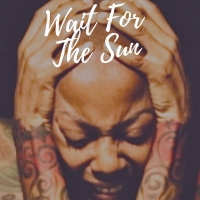 WAIT FOR THE SUN Song And Music Video To Support Black Lives Matter
by BWW News Desk - July 09, 2020
On Thursday, July 9, 2020, Stonedef Records, Inc. announced that Billboard hit song maker and recording artist Fawn has joined forces with Debra Wilson, Joanna Cassidy, Judy Tenuta, Kate Linder, Shanice Wilson, Jason Graae, Brooke Lewis Bellas, Cher Rue, and many others in support of Black Lives Mat...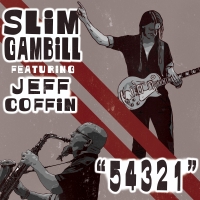 Slim Gambill, Sideman and Lead Guitarist for Lady Antebellum Premieres '54321'
by TV News Desk - August 15, 2019
Today, Guitarist Slim Gambill releases "54321" with an exclusive Billboard.com debut. The track is the second to be released from Fake Jazz & Theme Songs, the debut album from Gambill, who is also sideman and lead guitarist for the multi platinum recording artist, Lady Antebellum. Fake Jazz & The...

CMA Fest Reveals Lineup For Additional Free Daytime Stages
by TV News Desk - April 30, 2019
CMA Fest has revealed the lineups for three daytime stages that are free to the public during the four-day festival in June. Chevy Breakout Stage at Walk of Fame Park, Maui Jim Broadway Stage at Bridgestone Plaza and Nashville Acoustic Corner Stage will feature over 110 performances Thursday, June ...

Christian McBride, The Wailers, Maxi Priest, & More to Play Blue Note Hawaii this June
by TV News Desk - May 31, 2018
Summer is upon us and we're getting in the mood with the band of reggae legend Bob Marley, The Wailers, kicking off the month of June at Blue Note Hawaii. Another reggae icon, Maxi Priest, returns to the stage by popular demand and six-time GRAMMY(R)-winning jazz bassist Christian McBride makes his ...

Electus Partners With Grammy Winning Kenny 'Babyface' Edmonds for 90's Music Dramedy Series
by TV News Desk - March 15, 2018
Production studio Electus has teamed with eleven-time Grammy-winning songwriter, producer and artist Kenny "Babyface" Edmonds for a new, scripted 90s music series (as yet untitled) it was announced today by Electus CEO Chris Grant and Electus President John Pollak....
98° to Release 'Let It Snow' Album This Fall; Tour Dates Announced
by BWW News Desk - September 18, 2017
With more than 10 million albums sold, multi-platinum recording artist 98 (Nick Lachey, Drew Lachey, Justin Jeffre and Jeff Timmons) will release their first full-length Christmas album in 18 years, Let It Snow, on October 20, 2017 via UMe. Their new original song 'Season of Love,' is available no...