Latest Articles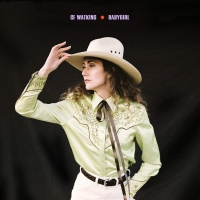 CF Watkins Releases New Album Today
by Sarah Jae Leiber - October 16, 2020
Americana-pop singer-songwriter, Cf Watkins, has released the new album, Babygirl, via Whatever's Clever Records....
See the Full List of Winners for the 55TH ACADEMY OF COUNTRY MUSIC AWARDS
by Sarah Jae Leiber - September 17, 2020
Winners have been announced for the 55TH ACADEMY OF COUNTRY MUSIC AWARDSa??, a Night of Heart and Hits Live from Nashville....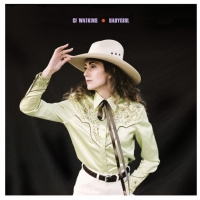 Americana-pop album, 'BABYGIRL,' by Cf Watkins Due 10/16
by Robert Diamond - August 18, 2020
Americana-pop singer-songwriter, Cf Watkins, has announced her new album, Babygirl, due out October 16, 2020, on Whatever's Clever Records. The first single, "Frances," is out now and showcases Watkins' signature style, melding folk and country references with contemporary pop. ...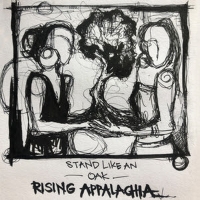 Rising Appalachia Celebrate Earth Day with 'Stand Like An Oak'
by Kaitlin Milligan - April 22, 2020
Long now stewards of resilience, sisters Leah Song and Chloe Smith, better known as the frontwomen of Rising Appalachia, know when to raise their voices and demand to be heard, but also when to harmonize softly, focusing messages of support to the ears of those who might need it the most....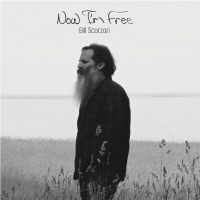 Bill Scorzari Releases Single from New Album
by Abigail Charpentier - August 15, 2019
 On September 20, New York native, Bill Scorzari, independently releases his third full-length album of all original music titled, Now I'm Free. His sound is gritty, raw and at times, downright sad. His songs transition through a multitude of emotions, with themes centered on the experiences of the ...

LUTHI Drops New Single Via Consequence of Sound, Announces SXSW Shows
by Tori Hartshorn - March 11, 2019
Nashville-based "Cumberland Funk" band, LUTHI, are excited to announce Episode One, the first in a series of twin-single releases for 2019. Harkening back to the days of 45 records, Episode One—and its undisclosed number of counterparts—is an outlet for the band's constantly-creating attitude they'v...

Jenny Lewis Releases Single 'Red Bull & Hennessy'
by Kaitlin Milligan - January 23, 2019
Having ended 2018 on a high note with the announcement of her fourth solo album On The Line—to be released March 22nd on Warner Bros. Records—Jenny Lewis has now unleashed the first taste of her highly anticipated return with the first single, "Red Bull & Hennessy," now available as an instant grat ...

Secret Stages Festival Full Lineup Announced with OSHUN, Daddy Issues, Sa-Roc, & More
by Macon Prickett - June 28, 2018
Secret Stages is a two-day music discovery festival that takes place in Birmingham, AL on August 3-4, 2018. Each year since 2011, Secret Stages has continued to bring an impressive mix of independent folk, rock, and hip-hop artists to a variety of venues in Birmingham. The full lineup for this year ...