| | |
| --- | --- |
| BIO: In a remarkable career spanning over 40 years, Diana Ross has proven herself the consummate music artist as well as one of the most iconic female singers of all time. Begininng in the sixties, as lead singer of the world renowned singning group, The Supremes, and as a solo performer Ms. Ross achieved the unprecedented feat of twelve number one singles in the USA, rivaled only by The Beatles for t...he position of the biggest hit group of that generation. In 1970, Ms. Ross moved to a solo career and for more than three decades has continued to produce an endless stream of chart singles and sell-out tours, at the same time showing herself to be also a high achieving business woman unafraid to take on new challenges and new directions which her remarkable career have brought to her. It was something remarked upon by South African President Nelson Mandela who at his first meeting with her referred to her as "someone who always seems to be running, never walking, she is an inspiration to us all". In 2004 McNally Smith College of Music honored her by the establishment of a full four year scholarship in her name. The Diana Ross Performance Scholarship is awards each year to an outstanding student who is pursuining a Bachelor in Music. And so the legend continues | |
Latest Articles
Pandora Reveals Most Thumbed Up Duets Of All Time For Valentine's Day
by TV News Desk - February 01, 2021
Valentine's Day is a day that celebrates two people coming together to form something beautiful - like a duet!...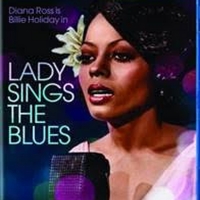 LADY SINGS THE BLUES Arrives on Blu-ray Feb. 23
by TV News Desk - December 08, 2020
Diana Ross gives a tour-de-force debut performance as legendary singer Billie Holiday in the classic drama LADY SINGS THE BLUES, arriving on Blu-ray for the first time ever February 23, 2021 from Paramount Home Entertainment.  ...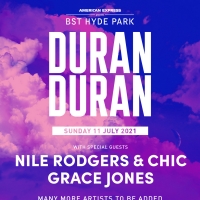 Duran Duran Will Headline BST Hyland Park 2021
by TV News Desk - November 30, 2020
American Express presents BST Hyde Park returns in 2021, for what will be THE celebration of the summer in the heart of London!...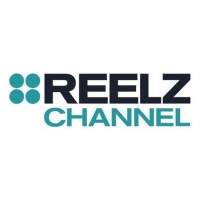 REELZ Will Premiere a Series of New Music Documentaries
by TV News Desk - November 18, 2020
REELZ today announced its December 2020 premieres with a music themed lineup of new specials, new episodes of returning original series and the REELZ premieres of music documentaries Queen and Adam Lambert: The Show Must Go On, ZZ Top: That Little Ol' Band from Texas and Keith Richards: You Can't Ro...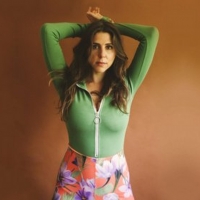 Jillette Johnson Releases New Horror-Inspired Music Video For 'Graveyard Boyfriend'
by TV News Desk - October 28, 2020
With a mildly macabre humor offset by a breezy '70's-style pop melody....
LISTEN: Jessie Wagner Releases New Single 'My Darlin, My Dear'
by TV News Desk - October 07, 2020
Popular touring vocalist Jessie Wagner (Lenny Kravitz, Chic, Duran Duran, Little Steven and the Disciples of Soul) and frontwoman for NYC rock/soul band Army of the Underdog has dropped a new single off of her upcoming debut solo album, 'Shoes Droppin,' set for release on October 9th via Wicked Cool...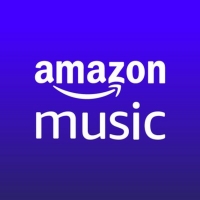 Amazon Music Partners with Universal Music Group and Warner Music Group to Remaster Albums
by TV News Desk - October 02, 2020
Amazon Music today announced a partnership with Universal Music Group and Warner Music Group to remaster thousands of songs and albums to Ultra High Definition....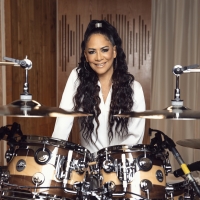 MasterClass Announces Classes From Legendary Drummer Sheila E.
by TV News Desk - July 09, 2020
 MasterClass, the streaming platform that makes it possible for anyone to learn from the best, today announced that Emmy and Grammy nominated Queen of Percussion, Sheila E. will teach its first class on drumming and percussion....