| | |
| --- | --- |
| BIO: In a remarkable career spanning over 40 years, Diana Ross has proven herself the consummate music artist as well as one of the most iconic female singers of all time. Begininng in the sixties, as lead singer of the world renowned singning group, The Supremes, and as a solo performer Ms. Ross achieved the unprecedented feat of twelve number one singles in the USA, rivaled only by The Beatles for t...he position of the biggest hit group of that generation. In 1970, Ms. Ross moved to a solo career and for more than three decades has continued to produce an endless stream of chart singles and sell-out tours, at the same time showing herself to be also a high achieving business woman unafraid to take on new challenges and new directions which her remarkable career have brought to her. It was something remarked upon by South African President Nelson Mandela who at his first meeting with her referred to her as "someone who always seems to be running, never walking, she is an inspiration to us all". In 2004 McNally Smith College of Music honored her by the establishment of a full four year scholarship in her name. The Diana Ross Performance Scholarship is awards each year to an outstanding student who is pursuining a Bachelor in Music. And so the legend continues | |
Latest Articles
The Grahams Premiere Balmy Springsteen-esque Anthem 'Kids Like Us'
by TV News Desk - March 06, 2020
Alt-pop band THE GRAHAMS have released the empowering title track off their upcoming third album KIDS LIKE US (set for release on March 27, 2020 via 3 Sirens Music Group/RED MUSIC/The Orchard). The band explains to Culture Collide (who premiered the track yesterday), "While the sounds and imagery of... (
more...
)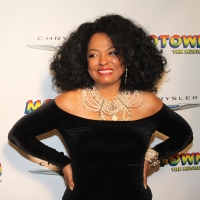 AHF Will Host 2019 World AIDS Day Concert Featuring Diana Ross
by TV News Desk - November 21, 2019
AIDS Healthcare Foundation (AHF), the largest global AIDS organization, is once again set to hold a variety of free concerts, community events and formal observations in many of the 43 countries around the globe that AHF serves in to mark World AIDS Day, formally observed each year on December 1st.... (
more...
)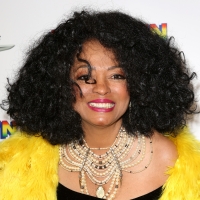 Diana Ross Returns to Wynn Las Vegas with New 'DIANA ROSS' Residency
by TV News Desk - November 18, 2019
Wynn Las Vegas is excited to announce the return of iconic singer Diana Ross with six new performances in April 2020. Ross will present her new residency show, "DIANA ROSS" at Wynn Las Vegas' Encore Theater on select dates from April 8 through 18 at 8 p.m. Tickets for all shows go on sale Friday, No... (
more...
)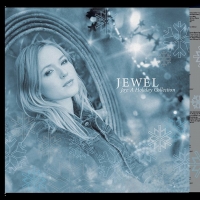 Jewel's JOY: A HOLIDAY COLLECTION Set for Vinyl Debut
by TV News Desk - October 03, 2019
Craft Recordings is pleased to announce a vinyl reissue of Joy: A Holiday Collection from award-winning singer-songwriter Jewel. In stores October 18th, the best-selling title features beloved holiday classics as well as festive, original compositions. The album has been remastered by George Horn an... (
more...
)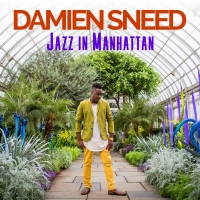 Damien Sneed Releases New CD, JAZZ IN MANHATTAN
by BWW News Desk - September 30, 2019
Damien Sneed, composer, pianist, and vocalist released his new digital CD, Jazz In Manhattan on Friday, September 20 on his boutique label, LeChateau Earl Records. Jazz In Manhattan focuses on Sneed's considerable chops as a jazz interpreter and includes such classics as 'Over The Rainbow,' 'Nature ... (
more...
)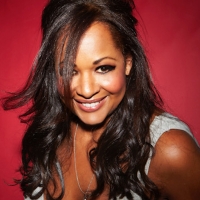 La Tanya Hall to Release New Full-Length Album 'Say Yes'
by TV News Desk - September 25, 2019
There's something beautiful about an artist finally embracing and taking command of her own musical vision and deeper artistry after years of bringing vocal perfection to the music of legends. After enjoying accolades while singing, performing and touring with icons in numerous genres as a support a... (
more...
)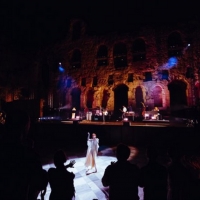 Florence + the Machine Play Final Show of High As Hope Tour
by TV News Desk - September 23, 2019
Last night, Florence + the Machine played the second of two sold-out shows in the Odeon of Herodes Atticus, the nearly 2000-year-old theater in the Acropolis of Athens, Greece. The show was the culmination of 18 months of touring behind her latest album, High As Hope. ... (
more...
)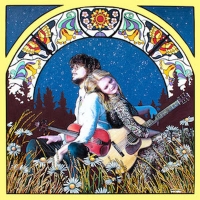 Violet Bell To Release HONEY IN MY HEART
by BWW News Desk - July 31, 2019
Durham, NC-based progressive folk duo Violet Bell– Lizzy Ross and Omar Ruiz-Lopez—will self-release their full-length debut album, Honey In My Heart, October 11. In support of the album, they will embark on a 18-date tour throughout the Southeast, which will kick off on release date at Cat's Cradle ... (
more...
)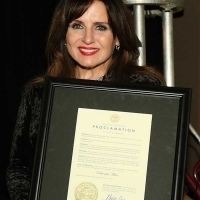 Deborah Allen Surprised With Proclamation From Tennessee Governor Bill Lee Celebrating 40 Years In Music
by BWW Staff - June 10, 2019
Country music veteran Deborah Allen was surprised with a special presentation by T.G. Sheppard, Kelly Lang and WSM's Devon O'Day at Nashville's 3rd & Lindsley Wednesday night during the 6th annual Country For A Cause, benefiting Monroe Carell Jr's Children's Hospital at Vanderbilt. A proclamation fr... (
more...
)