Latest Articles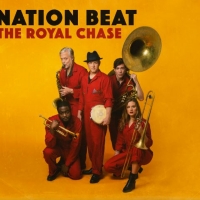 Nation Beat Announces New Album THE ROYAL CHASE
by BWW News Desk - August 03, 2020
The chase has been on for a longtime for drummer/percussionist extraordinaire Scott Kettner. With his collective Nation Beat, he has long explored the folkloric musical traditions of Brazil and Louisiana. ...

CAG Presents Pianist Dominic Cheli's Carnegie Hall Debut this March
by BWW News Desk - February 21, 2019
Concert Artists Guild announces that pianist Dominic Cheli, Co-First Prize Winner of the 2017 CAG Competition, will give his Weill Recital Hall debut on Tuesday, March 12 at 7:30pm. Dominic will perform works by Liszt, Scriabin, Brahms, Carl Vine, and the world premiere of Softly her tower crumbled ...

GABI Signs to Double Double Whammy + New Album Out this Fall
by TV News Desk - May 22, 2018
Double Double Whammy are happy to announce the addition of Brooklyn, NY artist GABI to its roster. The label will release her anticipated sophomore album this fall....

NYC Musician's Union Local 802 Announces Winner of Four-Year $40,000 Emerging Artists Project Grant: The Roxy Coss Quintet!
by TV News Desk - April 02, 2018
The Associated Musicians of Greater New York, Local 802 AFM today announced that the Roxy Coss Quintet is the winner of the union's groundbreaking Emerging Artists Project (EAP). The four-year grant program, launched in partnership with Orchestra of St. Luke's (OSL), has been designed to provide sup...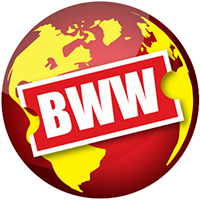 Concert Artists Guild presents Jiji, Guitar, 2/13
by BWW News Desk - January 25, 2018
Concert Artists Guild announces that Jiji, First Prize Winner of the 2016 CAG Competition, will become the first Korean female guitarist to perform solo at Carnegie Hall with her Weill Recital Hall debut on Tuesday, February 13 at 7:30pm....
Musicians for Civil Liberties Benefit Concert for ACLU/NYCLU Set for 9/24
by BWW News Desk - September 19, 2017
Table Pounding Music is proud to present a benefit concert for the New York Civil Liberties Union/American Civil Liberties Union, produced by Grammy-nominated clarinetist David Krakauer, pianist-composer Kathleen Tagg and Table Pounding Music on Sunday, September 24th at 7pm....