Latest Articles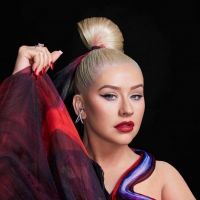 VIDEO: See Christina Aguilera in the Music Video for 'Loyal Brave True,' The New Song for MULAN
by TV News Desk - August 14, 2020
Multi-platinum and global award-winning superstar singer/songwriter Christina Aguilera performs the original song, a?oeLoyal Brave Truea?? in the music video directed by a?oeMulana?? feature director Niki Caro (a?oeThe Zookeepera??s Wife,a?? a?oeMcFarland, USAa??). ...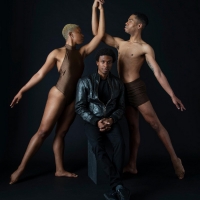 David L Harris Releases Sophomore Album, 'More Than Love … To Be A Man'
by BWW News Desk - May 01, 2020
"Through love for thyself and of life, one learns that all emotions are truly a privilege and worthy of acknowledgment; but one must accept that there is always a greater message that is much more important than one's singular perception of what love means," says vocalist, trombonist, composer and a...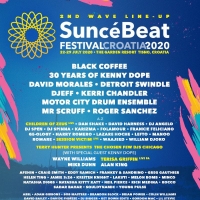 SunceBeat Festival 2020 Unveils Second Wave Line-up
by TV News Desk - February 20, 2020
Moving into its eleventh year, SuncéBeat has unveiled the second wave of artists that will be heading to the Adriatic coast this July, now boasting a line up that includes house music legends such as Roger Sanchez, Kenny Dope (performing a special 30-year celebration set), David Morales and Kerri Ch...

Ike Reilly's Seventh Studio Album CROOKED LOVE Out Tomorrow 5/18
by TV News Desk - May 17, 2018
Libertyville, IL indie rock singer-songwriter Ike Reilly is set to release his seventh studio album, Crooked Love, on CD and digital formats on May 18, 2018 via Rock Ridge Music. (A vinyl version will be released later this year.) Since his major label debut, the groundbreaking Salesmen and Racists,...

Grammy Winning Composer Eric Whitacre Signs Worldwide Publishing Agreement With Boosey & Hawkes
by TV News Desk - April 09, 2018
The Grammy® Award-winning composer and conductor Eric Whitacre has signed a new long-term publishing agreement with Boosey & Hawkes covering future compositions and a collection of works for chorus, orchestra and wind ensemble....

South American Artist MARKEM Releases New Single NIGHT OUT Available Now
by TV News Desk - February 20, 2018
Born in the heat of Venezuela, raised amongst the simmering nightlife of Miami, it's no wonder rising South American producer Markem's work shimmers with pure Latin passion. His latest single 'Night Out', out now on Black Lizard, is absolutely no exception to that rule....
The Security Project to Tour In Support of New Live Album
by BWW News Desk - April 05, 2016
The Security Project, featuring members of King Crimson, Shriekback and Peter Gabriel's original band bring the genre-less masterpieces of Peter Gabriel into the 21st Century on their new live album "Live 1"....