BIO:

Dave Douglas is arguably the most prolific and original trumpeter-composer of his generation. Since 1993, he has released more than 30 recordings and created a composition catalogue that exceeds 400. His unique contributions to improvised music have garnered distinguished recognition some of which includes a Guggenheim Fellowship, Aaron Copland award, Grammy-nominations, trumpeter, composer, and jazz artist of the year by such organizations as the New York Jazz Awards, Down Beat, Jazz Times, Jazziz, and the Italian Jazz Critics' Society and —most recently a recipient of the Mid Atlantic Arts Foundation's Jazz.NEXT grant. Douglas has developed his work for several unique ensembles with whom he's currently active: the Dave Douglas Quintet, Keystone, Brass Ecstasy, and beginning in 2012, the Sound Prints Quintet with Joe Lovano, Lawrence Fields, James Genus, and Joey Baron. Since 2005, Douglas has operated his own record label, Greenleaf Music, releasing his own recordings, albums by other artists in the jazz idiom, and continues to prove himself as a forward-thinking leader in the realm of digital music distribution. He is in his 9th season serving as the artistic director of the Workshop in Jazz and Creative Music at The Banff Centre in Canada and is co-founder and director of the Festival of New Trumpet Music, which celebrates its tenth anniversary in 2012.
Latest Articles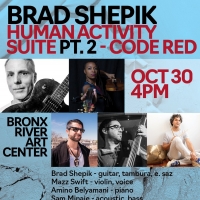 Brad Shepik Quintet To Premiere New Jazz Suite HUMAN ACTIVITY PT. 2 CODE RED At The Bronx River Art Center
by A.A. Cristi - October 22, 2021
Guitarist Brad Shepik and quintet will premiere his suite, 'HUMAN ACTIVITY Part 2- Code Red' at Bronx River Art Center on October 30th at 4 PM. ...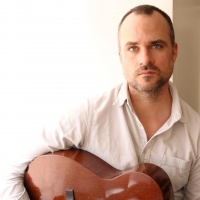 Matthew Stevens Will Release 'Pittsburgh,' a Solo Acoustic Guitar Album
by TV News Desk - June 28, 2021
By September 2020, Stevens was hunkering down in his wife's family's hometown of Pittsburgh, still busy with adjunct teaching (virtually) at Baltimore's Peabody Institute while navigating his way through the crisis....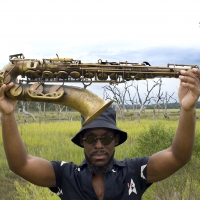 Hudson Hall Presents Marcus Strickland Quartet
by Chloe Rabinowitz - June 03, 2021
Hudson Hall will present two performances of the Marcus Strickland Quartet, led by the eponymous GRAMMY-nominated jazz saxophonist and producer. Strickland has blazed his musical trail for 20 years as a charter member of the 21st century jazz vanguard....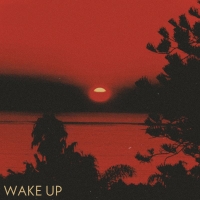 Elektric Voodoo Releases New Single 'Wake Up'
by Sarah Jae Leiber - May 26, 2021
Created and crafted with intent, Telescope is a concept album that presents a conscious shift from internal to external, and intended to be listened straight through. ...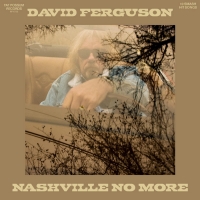 David Ferguson To Release 'Nashville No More' On Fat Possum Records
by Sarah Jae Leiber - May 25, 2021
The company Ferguson keeps on Nashville No More speaks much more highly of him than written words in promo materials can. Bluegrass power couple Sierra Hull and Justin Moses lend their voice and instrumental prowess to album closer 'Hard Times Come Again No More.'...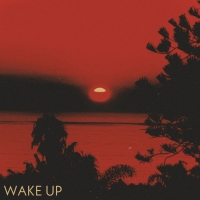 Elektric Voodoo Drops New Single 'Wake Up'
by Sarah Jae Leiber - May 24, 2021
Tournet continues, 'The record is about being jolted into seeing the world from a fresh perspective. It's also about how you can be doing endless self-analysis but that often the thing you're looking for lies outside of yourself.'...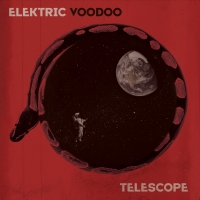 Elektric Voodoo to Release Third Studio Album 'Telescope' August 20
by Sarah Jae Leiber - May 12, 2021
Created and crafted with intent, Telescope is a concept album that presents a conscious shift from internal to external, and intended to be listened straight through. Telescope is 9-songs deep that tunes-in the listener to the main character who goes through a journey of self-reflection....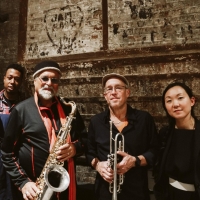 Joe Lovano & Dave Douglas Announce Third Sound Prints LP 'Other Worlds'
by Sarah Jae Leiber - February 09, 2021
Saxophonist Joe Lovano and trumpeter Dave Douglas debuted their extraordinary Sound Prints quintet on Blue Note Records in 2013, the year of Wayne Shorter's 80th birthday....
Papo Vázquez Releases CHAPTER 10: BREAKING COVER
by Chloe Rabinowitz - November 13, 2020
Papo Vázquez is pleased to release Chapter 10: Breaking Cover, a new album with his Mighty Pirates Troubadours. Out today via the artists own Picaro Records, Chapter 10: Breaking Cover features a varied program of Vázquez's original music that displays his signature fusion of jazz and Puerto Rican f...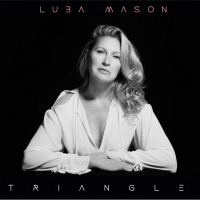 Vocalist Luba Mason Set to Release New Album 'Triangle'
by Sarah Jae Leiber - September 10, 2020
With her last album, Mixtura, vocalist Luba Mason established her own musical genre, a "blend of different musical currents.'...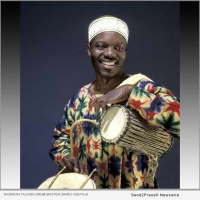 Sikiru Adepoju Releases 'Take Me Home, Country Roads'
by Chloe Rabinowitz - August 20, 2020
Sikiru Adepoju, a two-time GRAMMY(r)-winning artist and celebrated Nigerian talking drum master, releases 'Take Me Home, Country Roads,' the second single from 'ỌPẸ,' the upcoming collaboration with the Riddim Doctors, on MansMark Records....
Alessia Cara, Tory Lanez & More Nominated for the 2020 JUNO Awards
by Kaitlin Milligan - January 28, 2020
The nominees for the 49th Annual JUNO Awards were announced today by The Canadian Academy of Recording Arts and Sciences (CARAS) at a press conference attended by media and industry notables at the Canadian Broadcasting Centre (CBC), in downtown Toronto. JUNO Week 2020, hosted in Saskatoon, SK, will...
Jazz Promo Services Begins 20th Year of Serving the Jazz Community
by Abigail Charpentier - January 11, 2020
Ever since it was formed in 2001, Jazz Promo Services has been an important force in publicizing the music, events and news of the jazz world. Among the pioneers and innovators in utilizing E-mails for publicity (he can contact virtually anyone in the jazz and music industry), Jim Eigo works with hu...