Latest Articles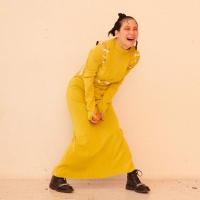 Japanese Breakfast Shares 'Posing In Bondage' Video
by TV News Desk - April 08, 2021
The band has also announced a string of summer and fall tour dates. Tickets go on sale Friday, April 16th. ...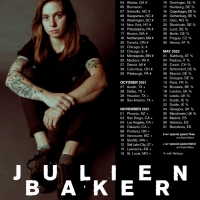 Julien Baker Announces 2021/22 North American & European Tour
by TV News Desk - April 07, 2021
Julien Baker released Little Oblivions in February to world-wide critical acclaim. The album officially landed Baker her highest career chart position coming in the top 40 on the Billboard 200....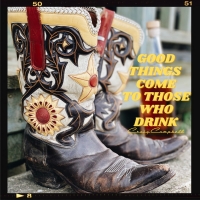 Craig Campbell To Release 'Good Things Come To Those Who Drink'
by TV News Desk - April 05, 2021
"I can't remember which one of us had the idea, but I do remember having the melody to the hook," said Craig about writing the song. "Once someone said, 'good things come to those who drink,' we knew this song was gonna write itself…and we all agreed it would make the perfect t-shirt!" ...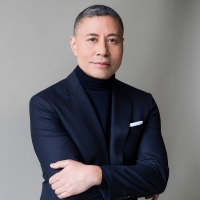 Alfred C. Liggins III And Craig Robinson Appointed To BMI Board Of Directors
by BWW News Desk - March 30, 2021
BMI (Broadcast Music, Inc.) today announced the appointments of Alfred C. Liggins, III, Chief Executive Officer of Urban One, Inc. (formerly known as Radio One) & Chairman and Chief Executive Officer of TV One, LLC and Craig Robinson, Executive Vice President and Chief Diversity Officer for NBCUnive...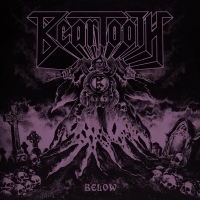 Beartooth Announce New Album 'Below'
by TV News Desk - March 26, 2021
To celebrate the announcement, the band has shared the video for the new song 'The Past Is Dead.' The video features the band in performance mode, which is its most natural state....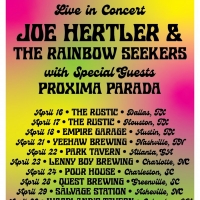 Joe Hertler & The Rainbow Seekers Will Stop in Greenville on April 28th
by TV News Desk - March 17, 2021
Their southern run continues at Yeehaw Brewing Company in Nashville, TN on April 21st, before Park Tavern at Piedmont Park in Atlanta, GA hosts the band on April 22nd....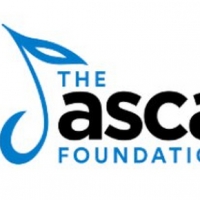 The ASCAP Foundation Announces 2021 HERB ALPERT YOUNG JAZZ COMPOSER AWARD Recipients
by TV News Desk - March 08, 2021
It carries the name of the great trumpeter and ASCAP member Herb Alpert in recognition of The Herb Alpert Foundation's multi-year financial commitment to the program. The recipients, who receive cash awards, are selected through a juried national competition....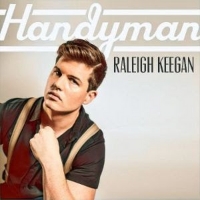 Raleigh Keegan Premieres Brand-New Song 'Handyman'
by TV News Desk - March 04, 2021
'A song for me always starts with honesty," says Raleigh, who co-wrote it with Marshall Altman. "'Handyman' is an honest take on how I function in some parts of my life.'...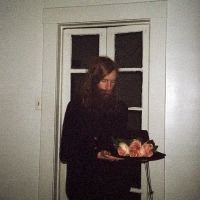 Saintseneca Share New Single 'All You've Got Is Everyone'
by TV News Desk - February 03, 2021
Today Saintseneca has released their first new single since mid 2019, a heartfelt track titled "All You've Got Is Everyone". "Here's to hoping that Auld Lang Syne will keep old anxieties gone," Little ruminates in the song....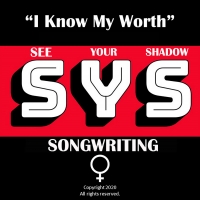 See Your Shadow Releases 'I Know My Worth' To Empower Women For International Women's Day
by BWW News Desk - January 19, 2021
Now, Coleman and the Phoenix-based act are returning with another, even more groundbreaking and empowering song for women, 'I Know My Worth.' The single is released today on January 19th, 2021, with a portion of the proceeds being donated to RAINN (Rape, Abuse, & Incest National Network.) ...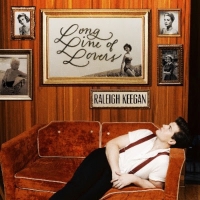 Raleigh Keegan's Brand-New Track 'Long Line Of Lovers' Is Out Today
by TV News Desk - January 15, 2021
Rising Country singer Raleigh Keegan's brand-new track, "Long Line of Lovers,"  is out today across all DSP platforms. ...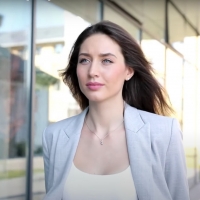 See Your Shadow Releases Empowering New Single 'Today I Do Become I Don't'
by TV News Desk - January 04, 2021
Country music songs about divorce are nothing new to fans of the genre. In fact, the cliche and joke goes that "your wife" is one thing you get back "when you play a country record backward."...