BIO:

Chuck Berry's music has transcended generations. He earns respect to this day because he is truly an entertainer. Berry, also known as "The Father of Rock & Roll", gained success by watching the audience's reaction and playing accordingly, putting his listeners' amusement above all else. For this reason, tunes like "Johnny B. Goode," "Maybellene" and "Memphis" have become anthems to an integrated American youth and popular culture. Berry is a musical icon who established rock and roll as a musical form and brought the worlds of black and white together in song. Born in St. Louis on October 18, 1926 Berry had many influences on his life that shaped his musical style. He emulated the smooth vocal clarity of his idol, Nat King Cole, while playing blues songs from bands like Muddy Waters. For his first stage performance, Berry chose to sing a Jay McShann song called "Confessin' the Blues." It was at his high school's student musical performance, when the blues was well-liked but not considered appropriate for such an event. He got a thunderous applause for his daring choice, and from then on, Berry had to be onstage.
Latest Articles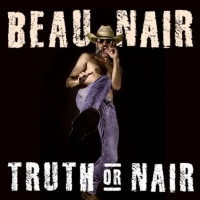 Beau Nair Releases His Debut Album 'Truth Or Nair'
by Michael Major - July 01, 2022
Beau followed the release of "I'm So Hard" with his second single "Funk You" that featured a music video from director Kii Arens who has worked with legendary artists like, Chuck Berry, AC/DC, Paul McCartney and more! After the first two successful releases Beau is finally ready to unleash his debut...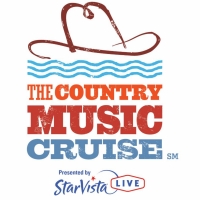 The Country Music Cruise 2023 Announces Lineup
by Michael Major - April 06, 2022
The 9th Annual Country Music Cruise aboard Holland America's stunning Nieuw Amsterdam will feature Randy Owen, Clay Walker, The Oak Ridge Boys, Mark Chesnutt, Neal McCoy, Pam Tillis, sleep At The Wheel, Johnny Lee, John Berry, Jimmy Fortune, T.G. Sheppard, Gary Morris, Darin & Brooke Aldridge, and m...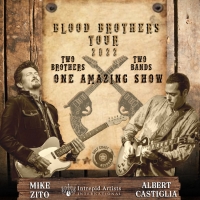 Mike Zito and Albert Castiglia Join Together for BLOOD BROTHERS Blues Tour
by Marissa Tomeo - April 01, 2022
Gulf Coast Records announces what promises to be THE blues music tour of the year: "Blood Brothers," featuring Blues Music Award-winners Mike Zito and Albert Castiglia, which kicks off in late March and goes through April.  ...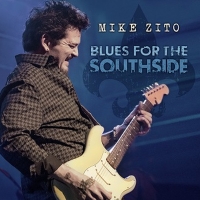 Guitarist Mike Zito Blasts Off With New Double Live CD Set 'Blues For The Southside'
by A.A. Cristi - January 05, 2022
With numerous Blues Music Award honors under his belt, Mike Zito, co-owner of Texas-based Gulf Coast Records (which has birthed a number of critically-acclaimed blues/rock albums since its 2018 inception), announces a February 18th release date for his new double live album set, Blues for the Souths...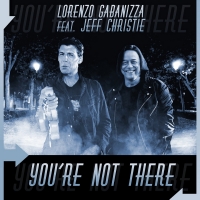 Lorenzo Gabanizza to Release New Single Featuring Jeff Christie
by Chloe Rabinowitz - September 28, 2021
Gabanizza will release 'You're Not There,' on October 22, 2021. A tribute to Lorenzo's mother, 'You're Not There' features multi-platinum selling vocalist, Jeff Christie and guitar by Top 5 Billboard charting artist, Rusty Wright. It is a story about loss, inspired by Lorenzo's experience of losing ...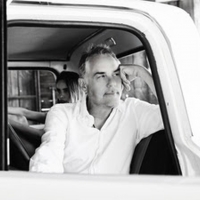 JUDE COLE Releases First New Album In 21 Years 'Coup De Main'
by TV News Desk - August 18, 2021
COLE is reigniting that passion with the release of his self-produced sixth album, COUP DE MAIN, which is out now on all digital outlets via Fresh Coffee Records, as well as the self-produced COOLERATOR, a collection of covers of his favorite songs from the 1950s, which was released July 27....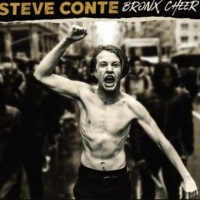 Steve Conte Announces New Album 'Bronx Cheer' Out November 2021
by A.A. Cristi - August 06, 2021
New York City guitarist, singer and songwriter Steve Conte has found the way back to center stage with his first solo album in five years, the attitude-infused Bronx Cheer, releasing Friday, November 5 on Wicked Cool Records....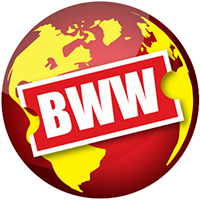 2021 Blues Music Award Winners Announced By The Blues Foundation
by Stephi Wild - June 06, 2021
The irrepressible spirit of the blues was on full display during The Blues Foundation's 42nd Blues Music Awards (BMAs) presented by Global Electronic Technology when winners across twenty-five (25) categories were announced. ...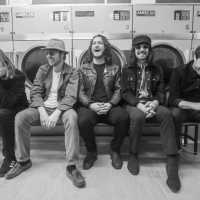 THE CORAL Announce TENTH Studio Album
by Sarah Jae Leiber - January 28, 2021
The wheels rattle into the thrilling unknown on The Coral's first new music since 2018, finding the unsurpassed, metamorphic gonzo-pop five-piece in the company of crooks, sell-by-date candyfloss and plastic skeletons as they release Faceless Angel. ...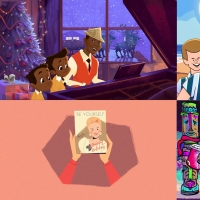 The Beach Boys, Bing Crosby & More Receive Animated Videos for Holiday Hits
by Sarah Jae Leiber - December 14, 2020
The Beach Boys help surfing Santa deliver holiday cheer in "Little Saint Nick," Bing Crosby goes tiki for a tropical Christmas in "Mele Kalikimaka," Nat King Cole performs "The Christmas Song (Chestnuts Roasting On An Open Fire)" as a brother and sister embark on a Christmas Eve adventure and discov...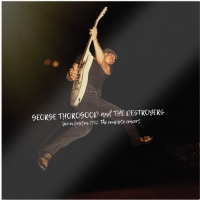 New Release Date Announced For George Thorogood And The Destroyers' Concert Album
by A.A. Cristi - November 25, 2020
Due to production delays currently affecting the music industry, Craft Recordings announces the new comprehensive reissue of George Thorogood and The Destroyers' Live in Boston, 1982 will now be available worldwide on December 18th (as a four-LP set on 180-gram vinyl, a two-CD set, and across digita...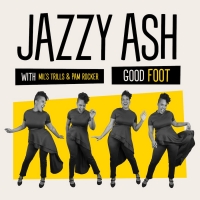 Jazzy Ash Delivers a New Collection of Soulful Songs
by Sarah Jae Leiber - November 16, 2020
On November 13 comes Good Foot, a new collection of soulful songs for families from Los Angeles based Jazzy Ash (Ashli St. Armant) and her band. Guaranteed to put some pep in your step, these new songs are a refreshing boost, offering listeners a groovy upbeat experience. ...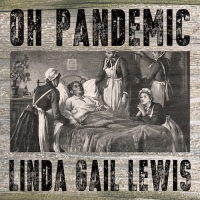 Linda Gail Lewis Releases Timely New Single 'Oh Pandemic'
by Sarah Jae Leiber - November 13, 2020
Linda Gail Lewis released "Oh Pandemic", a soulful, blues-filled track that laments contemporary experiences of living during the global pandemic....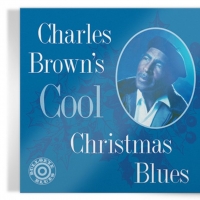 'Charles Brown's Cool Christmas Blues' Coming to Vinyl
by Sarah Jae Leiber - September 30, 2020
Craft Recordings announces the reissue of Charles Brown's Cool Christmas Blues on vinyl....