Latest Articles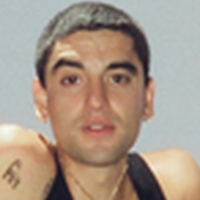 Adam Melchor Returns With New Song 'Turnham Green'
by Michael Major - August 05, 2022
Melchor moved to Los Angeles in 2018 where he had sessions with everyone from Charlie Puth to The Chainsmokers, which subsequently led to tour dates alongside Mt. Joy, Dodie, Ashe, Chelsea Cutler and Ondara. Melchor's previously released single "Real Estate" has garnered over 50 million streams to d...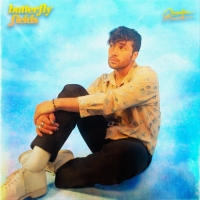 Christian French Releases New Single 'Butterfly Fields'
by Michael Major - August 05, 2022
The breezy indie-pop track kicks off with sunny, funk-infused guitar riffs and psychedelic '70s-influenced basslines as Christian's melodic vocals effortlessly float across the production. Perfect for the summer season, "butterfly fields" captures the euphoric feeling of the early phases of falling ...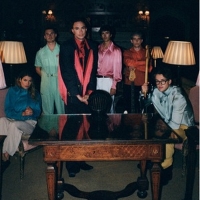 Sports Team Debut New Song 'The Drop'
by Michael Major - August 03, 2022
The new track is the latest from the band's highly anticipated new album, Gulp!, which is set for release September 23 via Island UK/Bright Antenna. The group previously debuted three singles from Gulp!, with "R Entertainment," "Cool It Kid" and "The Game" premiering on BBC Radio. Watch the new musi...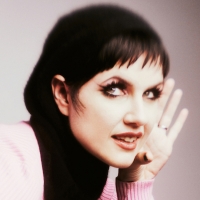 Princess Chelsea Releases New Single 'The Forest'
by Michael Major - August 03, 2022
Princess Chelsea delivers her latest single "The Forest". Recorded live at 'The Lab' studios in Auckland, "The Forest" is an outcry into the void. The track's release comes with a music video (DP Bridget McCarthy), which shows a glimpse into Chelsea and her band's experience recording the track at '...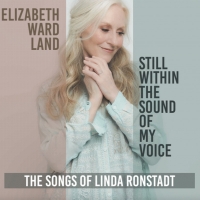 Listen: Elizabeth Ward Land's STILL WITHIN THE SOUND OF MY VOICE: THE SONGS OF LINDA RONSTADT Out Today
by Chloe Rabinowitz - July 15, 2022
The new album from Broadway vocalist Elizabeth Ward Land – Still Within the Sound of My Voice: The Songs of Linda Ronstadt – has been released on CD and digital, and is now streaming!...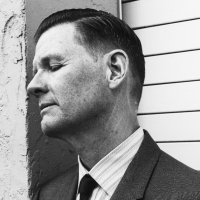 Jake La Botz Shares New Single 'Hope The Sunshine' From Forthcoming Album 'Hair On Fire'
by Michael Major - July 15, 2022
Jake La Botz shares a single off his upcoming album Hair On Fire, "Hope TheSunshine", along with an accompanying music video directed by Joe D'Augustine. "Hope The Sunshine" follows the previous single and title track, "Hair On Fire." La Botz recently signed with Mongrel Music for North American boo...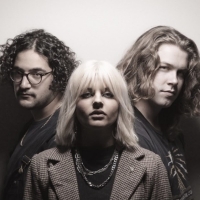 CHLSY To Release New Single '555' This Friday Off of Forthcoming EP 'Quantum Entanglement'
by Michael Major - July 13, 2022
CHLSY is made up of frontwoman Chelsea Gilliland, bassist Sean Swanson and drummer Sawyer Dodds, all of which had a hand in writing and producing the new single "555," alongside musician Jon Ezzo. The track comes on the heels of several single releases, including "Garden," "Vancouver," two additiona...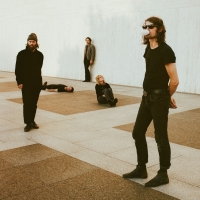 The Black Angels Unveil New Single 'Firefly'
by Michael Major - July 12, 2022
Listen to The Black Angels' new experimental single "Firefly", a '60s French pop homage which features the sultry intonations in both French and English from Thievery Corporation's LouLou Ghelichkani. The new song follows acclaimed lead single/video "El Jardín.' Plus, check out upcoming tour dates!...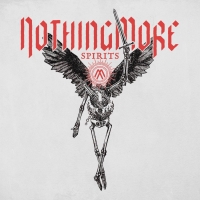 Nothing More Launch 'Spirits' Personality Test Ahead of Upcoming Album
by Michael Major - July 11, 2022
Developed over recent years by front man JONNY HAWKINS, the SPIRITS TEST combines what's been learned from similar personality tests including Myers-Briggs, The Big 5, Carl Jung and the Zodiac. The SPIRITS TEST artwork was illustrated by Micah Ulrich (Lacuna Coil, Chelsea Grin, Post Malone). Plus, c...