Latest Articles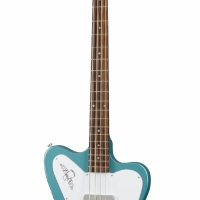 Gibson Reveals New 2021 Line-up And Virtual NAMM Experience
by BWW News Desk - January 20, 2021
For the past 127 years, Gibson has been synonymous with creating and shaping sound. With instruments that inspire Gibson's legendary artists and nurture new players across every generation and genre of music, Gibson has emerged as the legitimate industry leader by offering award-winning, relevant gu...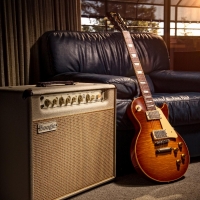 Gibson Announces The Addition Of Mesa/Boogie
by TV News Desk - January 06, 2021
Gibson, the iconic American instrument brand, is pleased to announce the addition of Mesa/Boogie--one of the most respected and prestigious brands in sound and guitar amplification--to their family of brands. ...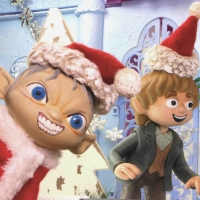 CHRISTMAS IN MIDDLE-EARTH Now Available To Stream Or Purchase
by BWW News Desk - December 14, 2020
The holiday season just got a generous helping of second breakfast with the arrival of Christmas in Middle-Earth, a fan-made parody Christmas album by Brendan Dalton, adapted from the stage show by the same name. ...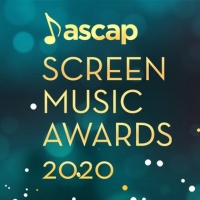 ASCAP 2020 Screen Music Awards Receive Standing Ovation During Three-Day Virtual Celebration
by BWW News Desk - June 25, 2020
This year, the ASCAP Screen Music Awards took to the screen itself to honor 2020's winning music creators....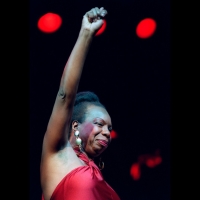 BWW Exclusive: THE 101 GREATEST PROTEST SONGS OF ALL TIME - with Bob Dylan, Aretha Franklin, John Lennon, Kendrick Lamar & More
by Peter Nason - June 18, 2020
BWW Reviewer Peter Nason chooses the 101 greatest protest songs from 1939-2020. See if your favorite songs or artists made the list!...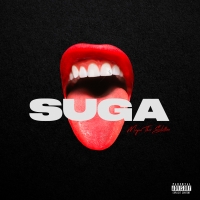 VIDEO: Megan Thee Stallion Unveils Self-Directed Visuals for 'Captain Hook'
by Stage Tube - March 10, 2020
One of the most exciting voices in the game right now, Houston Hottie Megan Thee Stallion's SUGA project released last week to widespread acclaim from critics and fans alike, edging us closer to Hot Girl Summer with the most complete encapsulation of her culture-shifting sound to date. Among the pro...
Yacht Rock Revue Releases New Single 'Bad Tequila'
by TV News Desk - January 23, 2020
The Atlanta-based Yacht Rock Revue has debuted their new single 'Bad Tequila,' the third song released from YRR's first album of original music HOT DADS in TIGHT JEANS (out February 21st). American Songwriter premiered the song and praised the album, saying 'HOT DADS fuses everything YRR is in disco...