Latest Articles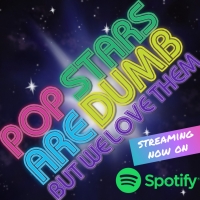 UCB's POP STARS ARE DUMB Full Album Available On Spotify
by BWW News Desk - October 15, 2019
Announcing the album release of the musical sketch comedy show, 'Pop Stars Are Dumb (But We Love Them)', available now on Spotify, iTunes, Amazon and Tidal. Written by Eliza Kingsbury (UCB, Toronto Sketchfest), the live show ran at the Upright Citizens Brigade Theatre and toured Montréal and UCB LA.... (
more...
)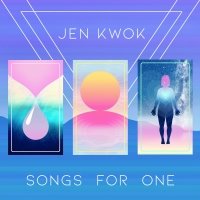 Jen Kwok Announces 'Songs For One Visual' EP
by TV News Desk - September 13, 2019
Musician and comedian Jen Kwok's Songs for One began as a live series where she performed daringly intimate, interactive concerts for one person at a time. Jen created the series in 2016 in the midst of the presidential elections and a string of violent attacks on queer people and people of color (P... (
more...
)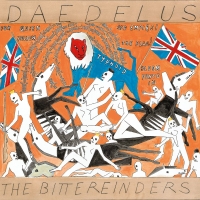 Daedelus Announces New Album THE BITTEREINDERS, Shares Single 'Veldt'
by TV News Desk - September 05, 2019
Legit pioneer, standard bearer for experimental electronics, and newly minted faculty member at Berklee College of Music, Daedelus (aka Alfred Darlington) returns on Brainfeeder with a new album titled The Bittereinders--sounding of ancient requiem with evocations of Township Jazz, but still modern ... (
more...
)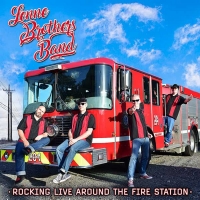 LenneBrothers Band To Release First Live Album ROCKING LIVE AROUND THE FIRE STATION
by TV News Desk - August 19, 2019
Rock 'n' roll fans everywhere have something to look forward to this fall with the release of a new live album from the LenneBrothers Band, Rocking Live Around The Fire Station September 27th.... (
more...
)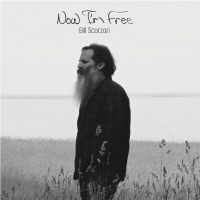 Bill Scorzari Releases Single from New Album
by TV News Desk - August 15, 2019
 On September 20, New York native, Bill Scorzari, independently releases his third full-length album of all original music titled, Now I'm Free. His sound is gritty, raw and at times, downright sad. His songs transition through a multitude of emotions, with themes centered on the experiences of the ... (
more...
)

LIVE FROM HERE WITH CHRIS THILE Confirms Guest Lineup For Performances In New York City, Nashville and Dallas
by BWW News Desk - March 28, 2019
The guest lineups for the upcoming episodes of Live from Here with Chris Thile in Dallas onApril 6, New York on April 13 & 20 and Nashville on April 27 are set, featuring The Head and The Heart, Sara Bareilles, The Milk Carton Kids, Josh Ritter, Cécile McLorin Salvant, Esperanza Spalding, Del McCour... (
more...
)

Jon Bryant Shares New Track, Plus US Tour Dates
by BWW News Desk - March 28, 2019
Vancouver-based alternative artist Jon Bryant has announced U.S. tour dates supporting Old Sea Brigade beginning April 2nd in Carrboro, NC and ending May 2nd in Nashville, TN(all dates below). Along with this news, he shares album track  "Ya Ya Ya Ya" from his upcoming full-length Cult Classic, out ... (
more...
)

Kara Klenk Comedy Debut UNDEFEATED Out Next Friday via aspecialthing Records
by BWW News Desk - February 28, 2019
Comedian KARA KLENK will release her debut comedy album 'UNDEFEATED' on FRIDAY, MARCH 8 via ASPECIALTHING RECORDS. Taped live in her old NY stomping grounds with cover illustration by 'Sweet Valley Twins' artist James Mathewuse, Kara's album is perfection inside and out. Her stand-up, which has been... (
more...
)

Old Sea Brigade Releases Debut Album, 'Ode To A Friend'
by TV News Desk - January 04, 2019
Nashville-based, Atlanta-born, multi-instrumentalist Ben Cramer, aka Old Sea Brigade, released his debut full-length album, Ode To A Friend, today via Nettwerk Records.   Having toured throughout the U.S. this fall, Old Sea Brigade will spend the winter touring around the UK, Scandinavia and Switzer... (
more...
)

Initial Line Up Announced For 2019 San Francisco Comedy Festival, Tickets On Sale This Sunday
by BWW News Desk - November 16, 2018
SF Sketchfest presented by Audible announces the initial line up for the 18th annual San Francisco Comedy Festival January 10-27, 2019, featuring top comedic talent performing in venues across the city. Audiences can expect another outstanding year of programming and fun as SF Sketchfest will host m... (
more...
)

Old Sea Brigade Announces Debut Full-Length ODE TO A FRIEND
by BWW News Desk - October 08, 2018
Old Sea Brigade will release his debut full-length album, Ode To A Friend, on January 4, 2019 via Nettwerk Records. With this news, the Nashville-based, Atlanta-born singer/songwriter/multi-instrumentalist shares a new album track, "Feel You", with an accompanying music video.... (
more...
)

City Winery Chicago Announces Musiq Soulchild, Bobby McFerrin and More
by TV News Desk - October 02, 2018
City Winery Chicago, 1200 W. Randolph Street, announces neo-soul/R&B innovator Musiq Soulchild, jazz vocalist Bobby McFerrin ("Don't Worry, Be Happy") and more. The following shows go on sale to the public on Thursday, October 4 at noon.All tickets will be available at citywinery.com/chicago.... (
more...
)