Latest Articles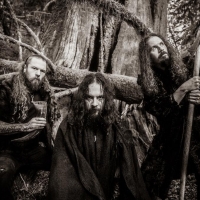 Wolves in the Throne Room Announce New Album 'Primordial Arcana'
by TV News Desk - June 10, 2021
Primordial Arcana will be released August 20 on DLX 2xLP/2xLP/LP/CD/CS/Digital via Relapse Records (North America) and available through Century Media in Europe....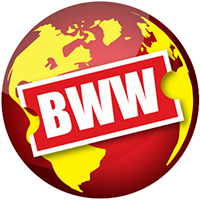 The Crossing Releases New Film OBLIGATIONS
by Sarah Jae Leiber - May 25, 2021
Obligations completes a trilogy of pandemic-time collaborations with filmmaker Brett Snodgrass and serves as a transition from works produced in isolation to the return of live singing as The Crossing prepares for The Month of Moderns 2021, opening June 3 and running through June 19 - all in person ...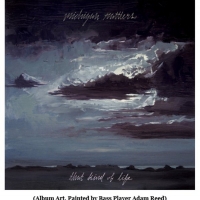 Michigan Rattlers Release Sophomore Album 'That Kind of Life'
by Sarah Jae Leiber - May 19, 2021
The quintet will kick off a 64-date tour this month with two very special album release shows in Detroit followed by stops throughout the US and Canada in Chicago, Denver, Austin, Nashville, Toronto, Seattle, Portland, Los Angeles, Washington DC, Philadelphia, Brooklyn, Boston and more....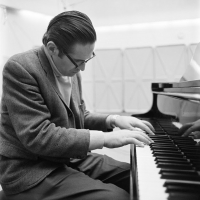 Pianist Bill Evans' Trio 1969 Netherlands Performances to Be Released on Elemental Music's Behind The Dikes
by Alexa Criscitiello - April 27, 2021
Pianist Bill Evans' musically fruitful 1969 appearances in the Netherlands produced a trove of masterfully played records, which finally will receive authorized release on Elemental Music's Behind the Dikes: The 1969 Netherlands Recordings....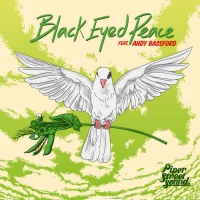 Piper Street Sound Announces Collaborative EP 'Black Eyed Peace'
by Sarah Jae Leiber - April 14, 2021
Black Eyed Peace is a collaborative affair pieced together gradually over the course of the pandemic, the horn sessions miraculously took place the week before everything shut down, and all other elements were recorded in home studios and electronically gathered by Matt....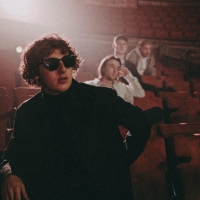 The Snuts Release Video for 'Glasgow'
by Sarah Jae Leiber - April 08, 2021
Directed and filmed by frequent collaborators Forest Of Black (Liam Gallager, Foals, Biffy Clyro), the video was shot on a rooftop in Glasgow as the sun closes in on the city's backdrop and takes the band under the cover of darkness. ...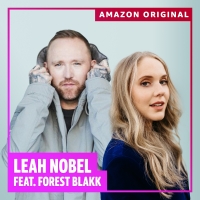 Leah Nobel & Forest Blakk Share Amazon Original Collaboration Of 'Beginning Middle End'
by Sarah Jae Leiber - April 05, 2021
Originally featured in Netflix's To All The Boys: Always and Forever with 20 million combined global streams, this reimagined version with Forest Black on the song for the first time is available now to stream and purchase only on Amazon Music. ...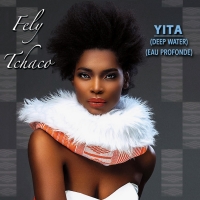 Fely Tchaco Releases New Album 'YITA'
by Sarah Jae Leiber - February 15, 2021
YITA (DEEP WATER) marks the fifth full-length album from FELY TCHACO on which she explores themes of migration, human trafficking, and calls for social justice and the end of police brutality against civilians....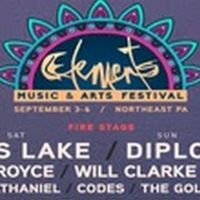 Artists Announced Today For 4th Annual Elements Music & Arts Festival
by Alexa Criscitiello - February 03, 2021
Get ready to re-emerge and once again discover your true self as you explore a world where the 4 Elements lead you on the adventure of a lifetime!...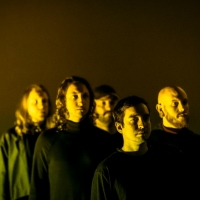 ERRA Release New Single 'Scorpion Hymn'
by Sarah Jae Leiber - February 03, 2021
Today prolific metalcore progressives ERRA have released new single "Scorpion Hymn" from their upcoming S/T album - out March 19 via UNFD. ...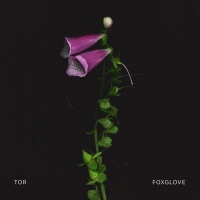 TOR Releases First Single 'Foxglove'
by Sarah Jae Leiber - January 27, 2021
Renowned Canadian electronic music talent TOR returns to the release radar nearly a year after his last original release, this time around with the lead single 'Foxglove' from his highly-anticipated forthcoming third album Oasis Sky....