Latest Articles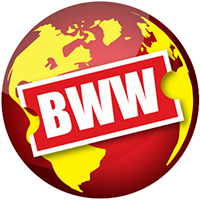 Watch the Trailer for HAM: A MUSICAL MEMOIR
by BWW News Desk - November 20, 2020
The new trailer for HAM : A Musical Memoir has been released ahead of the film's virtual theatrical and streaming release. ...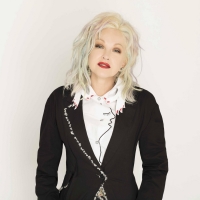 Cyndi Lauper Reunites With Tracy Young on 'Hopeful' Remix
by TV News Desk - October 02, 2020
With one month to go until the monumental high-stakes U.S. election, Cyndi Lauper has enlisted GRAMMY-winning producer/remixer Tracy Young to create an amped up version of "Hope." ...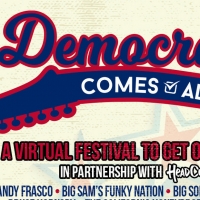 Democracy Comes Alive Announces 50+ Artists For Virtual Music Festival Promoting Participation In Democracy
by BWW News Desk - September 24, 2020
Live For Live Music, in partnership with HeadCount, will present Democracy Comes Alive, a one-day virtual music festival on Saturday, October 3rd aimed at promoting voter participation. ...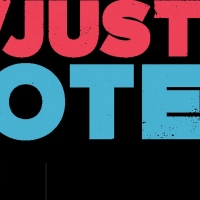 HeadCount & Global Citizen Announce JUST VOTE
by TV News Desk - September 08, 2020
International advocacy organization Global Citizen and voter registration organization HeadCount today announced the launch of the Just Vote campaign....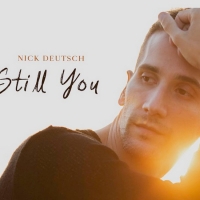 Nick Deutsch's New Single 'Still You'
by BWW News Desk - August 28, 2020
Nick Deutsch, the New York-based Pop artist who's known for his introspective songwriting, has a new single that cuts deep called, "Still You." Nick hits it home with this song by showing off his impressive range in this follow up to his last track, "Hooking Up." With so many more aspects to his mus...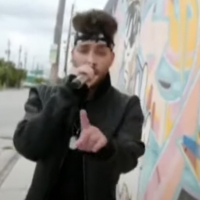 Video Roundup: John Legend, Billie Eilish, Prince Royce, and More Perform at the Democratic National Convention
by BWW News Desk - August 21, 2020
Over the event's four nights, artists including Jennifer Hudson, Billy Porter, Billie Eilish, Prince Royce, Maggie Rogers, John Legend and Common and The Chicks performed. ...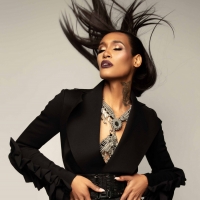 VIDEO: Watch D. Smith's Performance At NYC Pride
by BWW News Desk - July 01, 2020
Fans of transgender producer/artist D. Smith were both delighted and reminded of her undeniable talent when she dropped the video for her track , ' That's Why I Love You' ...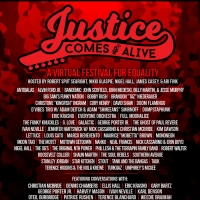 Justice Comes Alive Raises $55,000 for the Plus1 For Black Lives Fund with Virtual Music Festival
by TV News Desk - July 01, 2020
The live music community came together to raise funds and awareness for racial equality with the new one-day, donation-based virtual event, Justice Comes Alive....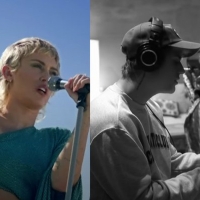 VIDEOS: Coldplay, Justin Bieber, Miley Cyrus, and More Perform For Global Citizen's GLOBAL GOAL: UNITE FOR OUR FUTURE
by BWW News Desk - June 27, 2020
Today, Global Citizen brought together the world's most renowned artists for a two-hour concert special to drive action towards combating the disproportionate impact of COVID-19 on vulnerable and marginalized communities. ...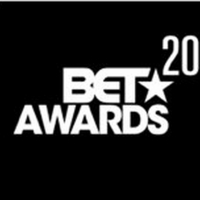 2020 BET AWARDS to Honor Kobe Bryant with a Tribute from Lil Wayne; Beyonce to Receive Humanitarian Award
by TV News Desk - June 25, 2020
Today BET Networks announces new additions to the line-up of the 20th Annual 'BET Awards,' honoring prolific activists in the Black community and recognizing those who unfortunately left us in 2020....
BWW Exclusive: In Honor of Gay Pride - THE 101 GREATEST LGBTQ SONGS/ANTHEMS OF ALL TIME - from Judy Garland to Lady Gaga, from Gloria Gaynor to Frank Ocean
by Peter Nason - June 24, 2020
Happy Gay Pride! BWW Reviewer Peter Nason chooses the 101 greatest LGBTQ songs and anthems from 1920-2020. See if your favorite songs or artists made the grade!...
CBS to Broadcast the BET AWARDS; Announces Nominations
by TV News Desk - June 15, 2020
Today, BET announces The a?oeBET Awardsa?? 2020 nominees with Drake leading the pack with six nominations....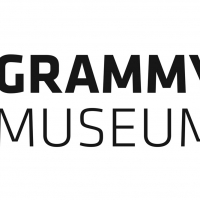 GRAMMY Museum Releases Two Songwriters Hall Of Fame Programs From Archive
by TV News Desk - June 10, 2020
The GRAMMY Museum® announced today it will release two Songwriters Hall of Fame programs from its archive while the Museum in Los Angeles is closed until further notice in light of COVID-19...