Latest Articles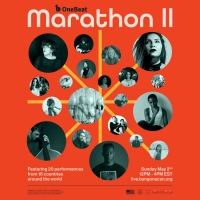 Bang on a Can Announces OneBeat Marathon #2 Live Online
by BWW News Desk - April 07, 2021
Bang on a Can will present the second OneBeat Marathon – Live Online – on Sunday, May 2, 2021 from 12PM - 4PM EDT, curated by Found Sound Nation, its social practice and global collaboration wing. Over four hours the OneBeat Marathon will share the power of music and tap into the most urgent and ess...
Bonnaroo Announces 2021 Lineup
by TV News Desk - March 31, 2021
Hailed by the New York Times as the summer event that "revolutionized the modern rock festival," Bonnaroo has drawn high-profile media attention and critical acclaim for two groundbreaking decades. ...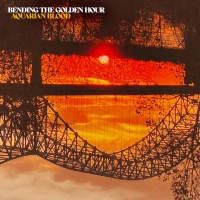 Aquarian Blood Announce New Album 'Bending the Golden Hour'
by TV News Desk - March 25, 2021
"There's a big middle ground, like folk-psych, or weirder country music," J.B. says, reeling off names like Skip Spence and Syd Barrett as stepping stones between the genres of punk and folk.  ...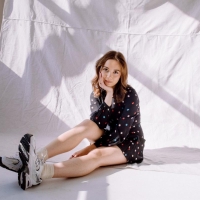 LAUFEY Shares New Music Video 'Best Friend'
by TV News Desk - March 17, 2021
Laufey—twenty-one year old Icelandic-Chinese singer-songwriter, musician, cellist and pianist—recently announced her forthcoming debut EP, Typical of Me, and shared a new track entitled "Best Friend," which has already received support from the likes of Billboard and NPR Music....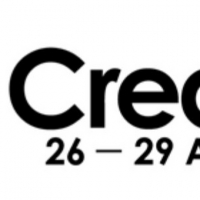 David Guetta Will Headline Creamfields 2021
by TV News Desk - March 10, 2021
The French DJ/Producer first made his Creamfields debut in 2004 and has performed many times over the years and after an eight year hiatus he's back....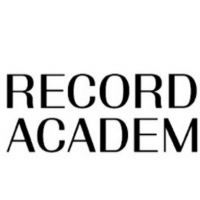 63rd GRAMMY Awards Premiere Ceremony To Be Streamed Live Via GRAMMY.com March 14
by TV News Desk - March 02, 2021
Kicking off the event will be a tribute performance celebrating the 50th anniversary of the classic Marvin Gaye track 'Mercy, Mercy Me (The Ecology)'....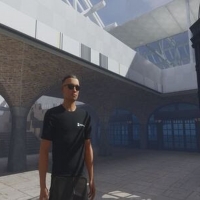 Tobacco Dock Virtual Announce Colossal Opening Weekend Lineup, April 3-4
by BWW News Desk - February 17, 2021
A colossal lineup has been announced for the Tobacco Dock Virtual Opening Weekend, which is completely free-to-attend across all platforms and devices. ...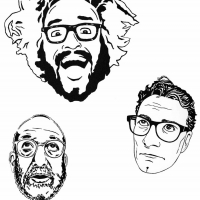 Comedian Byron Kennedy Signs With Marathon Talent Agency & Spielberg Entertainment
by TV News Desk - February 04, 2021
Byron Kennedy successfully transitioned from prosperous careers in radio and the music industry to in-demand comedian, and now he is entrusting his growing ­­­profession to two men credited with bringing arena-scale comedy to country music and the world...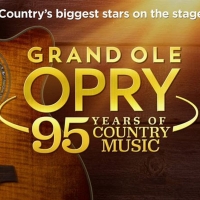 Kelsea Ballerini, Dierks Bentley, Garth Brooks and More Join The GRAND OLE OPRY: 95 YEARS OF COUNTRY MUSIC Special
by BWW News Desk - February 03, 2021
NBC is honoring country music's most famous show with its "Grand Ole Opry: 95 Years of Country Music" special on Sunday, Feb. 14 at 9-11 p.m. ET/PT.  ...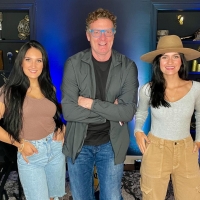 Marathon Talent Agency Signs Presley & Taylor
by TV News Desk - February 01, 2021
Marathon Talent Agency has signed breakout sister duo Presley & Taylor, it was announced today by company CEO Peter Strickland.  ...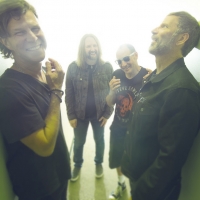 THE NIXONS to Perform Livestream Event on Feb. 19
by TV News Desk - January 28, 2021
Alternative rock band The Nixons (Zac Maloy, Jesse Davis, John Humphrey and Ricky Brooks) known for the radio hits 'Sister', ' Happy Song', 'Wire', and 'Passion' will be performing a livestream event on Feb 19, 2021 at 7pm CST through Veeps!...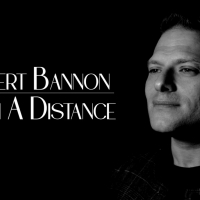 Entertainer Robert Bannon Reaches 40k Views For Debut Single 'From A Distance'
by BWW News Desk - January 22, 2021
Accomplished musical theater and screen star Robert Bannon has released his debut single, providing an inspiring, unforgettable soundtrack to a tumultuous year. Bannon's powerful rendition of Bette Midler's 'From a Distance' written by Julie Gold is a highly emotional and inspiring performance that ...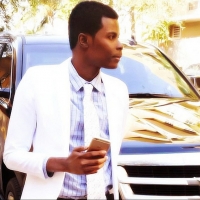 Werley Nortreus And His Entrepreneurship Passion
by BWW News Desk - January 18, 2021
Werley Nortreus is a Haitian entrepreneur, self-help entrepreneur, and media mogul from Haiti that some people must know about for inspirations and motivations in the business field. ...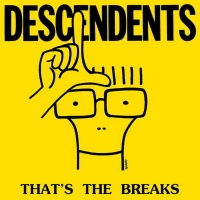 Descendents Share New Track 'That's The Breaks'
by TV News Desk - January 14, 2021
Today, legendary punk band Descendents share their new track "That's The Breaks." The track follows the politically-charged two-song single Suffrage, released ahead of the 2020 general election encouraging voting to take down the Trump administration. ...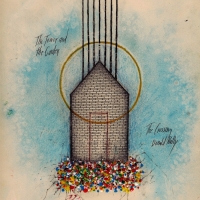 The Crossing Releases 'The Tower and The Garden' Feat. Works By Gregory Spears, Joel Puckett, And Toivo Tulev
by BWW News Desk - January 12, 2021
On Friday, February 12, 2021, GRAMMY-winning choir The Crossing, led by Donald Nally, releases its 23rd commercial album, THE TOWER AND THE GARDEN on Navona Records. ...