| | |
| --- | --- |
| BIO: On his last trio album, Gently Disturbed, the ultimate work released on the label he founded (Razdaz Recordz) prior to signing with Blue Note, Avishai Cohen wrapped up, as it were, the musical banquet with a piece called Structure in Emotion – a melody he is especially fond of since it already featured on his first record released by his own outfit in 2003, Lyla. Avishai Cohen's mus...See More | |
Latest Tweets
| | |
| --- | --- |
| 1/6 @ 7:52 AM | AvishaiCohen - The 50 Gold Selection is not only a great box for lovers of Avishai's music […] it is also a great entry point for… https://t.co/LIpLLFk1Tv |
| | |
| --- | --- |
| 12/24 @ 3:39 AM | AvishaiCohen - Dear fans all over it's been a unique year for all of us. Now counting down to 2021,which will bring us hopefully… https://t.co/1VYI0nCrCE |
| | |
| --- | --- |
| 12/10 @ 3:34 AM | AvishaiCohen - 🇷🇸🙏 Happy to announce that I will be performing live with my trio Elchin Shirinov and Roni Kaspi at the… https://t.co/r1QDH7vjbT |
MORE TWEETS
Latest Articles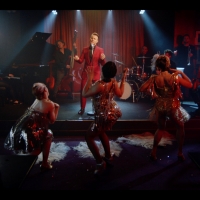 Gary Barlow Shares Music Video for 'Incredible'
by BWW News Desk - November 24, 2020
Ahead of his 'Music Played By Humans' album release on Friday, November 27, one of Britain's most beloved performers and songwriters, Gary Barlow shares the official music video for 'Incredible.'...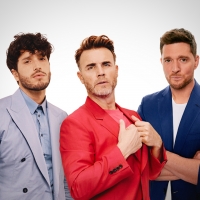 Gary Barlow, Michael Buble, and Sebastian Yatra Release Video for 'Elita'
by BWW News Desk - October 20, 2020
Gary Barlow, Michael Bublé and Sebastián Yatra today unveil the brand new video for 'Elita' - the ferociously catchy Latin-pop fusion track that sees three of the biggest names in pop collaborate for the first time. ...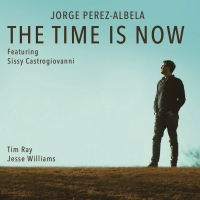 Jorge Pérez-Albela Releases New Album Featuring Singer Sissy Castrogiovanni
by BWW News Desk - July 10, 2020
Today marks the release of percussionist Jorge Perez-Albela's debut album The Time is Now. Noted for his skilled work as a sideman with such artists as Maria Schneider, Bert Seager, Danilo Perez and Sofia Rei Perez-Albela offers audiences his first foray as a bandleader on this multicultural, contem...
Jesse Palter To Release Debut Album 'Paper Trail'
by TV News Desk - May 01, 2019
Detroit born/LA based, prolific singer/songwriter Jesse Palter releases full-length, debut album Paper Trail July 19 on Artistry Music (a division of Mack Avenue Music Group), featuring ten tracks of aggressive, piano-pounding pop/rock in the soulful vein of Carole King, Sarah McLachlan and Sara Bar...

Singer/Songwriter Robin McKelle to Release New Album MELODIC CANVAS
by TV News Desk - April 02, 2018
Singer/writer Robin McKelle is a musical enigma, and proudly so. On her upcoming April 20th album Melodic Canvas, she's empowered by the alchemy, embracing her genre-blurring style and no longer trying to fit into a box. The result is a deeply textured, rich, authentic collection, a mix of timely so...