Latest Articles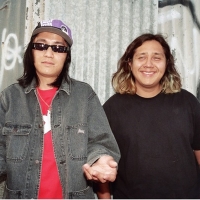 Eyedress Shares 'In the Dog House' With Franky Villani & 'Dream Dealer' With Chad Hugo
by Michael Major - August 04, 2022
Manila-born, Los Angeles-based rising star Eyedress shares two new songs. "IN THE DOG HOUSE" features pro-skateboarder Franky Villani, his first ever musical feature and appearance in a video. Dickies' sponsored, Villani also skates for New Balance. Eyedress also releases "DREAM DEALER' with Chad Hu...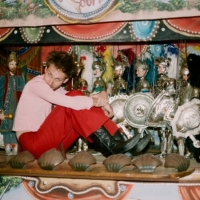 Grimson Releases New Single 'Set Gently'
by Michael Major - August 04, 2022
Berlin-based songwriter and animator Aiden Burglund has shared the new single 'Set Gently' under his indie pop moniker Grimson. A snippet of the track's audio is currently trending on Tiktok. The video was cut together from several takes of Berglund riding down and playing on the Subway platform esc...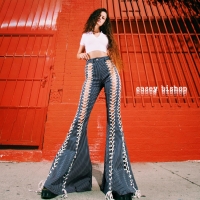 Casey Bishop Announces Self-Titled EP & Shares 'Don't Talk!'
by Michael Major - August 02, 2022
The six-track EP ​​infuses punk energy and skyscraping rock ambition infused with alt-pop melodies. The Florida-born singer delivers a full range of emotions with her vulnerable and relatable lyrics. Alongside the announcement, Casey shares her new energetic single "Don't Talk!," co-written with Wil...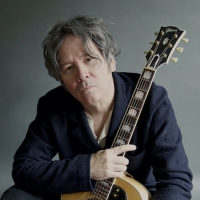 Grant-Lee Phillips Announces West Coast Tour in Support of 'All That You Can Dream'
by Michael Major - August 02, 2022
Produced, engineered, mixed, and recorded by Phillips at his Nashville home, he is joined on the album by drummer Jay Bellerose (Robert Plant, Alison Krauss) and bassist Jennifer Condos (Ray LaMontagne, Bruce Springsteen) with additional parts on selected songs by Jamie Edwards (keyboards), Eric Hey...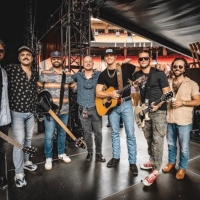 Parker McCollum Opens for George Strait at Arrowhead Stadium
by Michael Major - August 01, 2022
Parker McCollum, just wrapped up his weekend by bringing a childhood dream to life - opening for one of his idols and Country music legend, George Strait. Hitting the stage at Arrowhead Stadium in Kansas City, MO on Saturday, July 30th, McCollum, alongside superstars Chris Stapleton and Little Big T...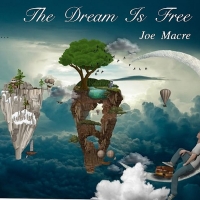 Joe Macre to Release Second Solo Album 'The Dream Is Free'
by Michael Major - August 01, 2022
Joe is known as the original bassist for the progressive rock band Crack The Sky. Joe was a member of Crack The Sky from 1975–1980 and 2004-2009. Joe has also worked with The B. E. Taylor Group, Wild Cherry, King Friday, Jim Croce, David Sanborn, The Brecker Brothers, Marie Osmond, Keith Green, Clin...