Latest Articles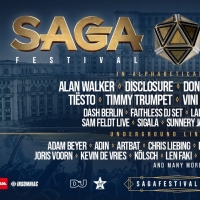 SAGA Festival Reveals Lineup Additions
by TV News Desk - February 21, 2020
As the hugely exciting debut edition of ALDA & Insomniac's SAGA Festival draws ever closer, the eagerly anticipated event amazed party goers even further last night, revealing star-studded lineup additions for the festival during a special SAGA launch party in Romania.... (
more...
)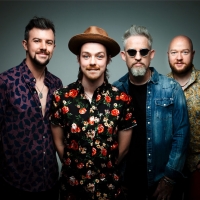 We Banjo 3 Kick Off 2nd Leg Of 2020 U.S. Tour
by TV News Desk - February 20, 2020
Americana music's beloved Irish foursome We Banjo 3 (WB3) embark on the second leg of their U.S. "Rise & Shine" tour this weekend.   The tour launches with two days at the prestigious Wintergrass Festival in Bellevue, WA and hits 22 markets in the Northwest and Midwest through mid-March.  In additio... (
more...
)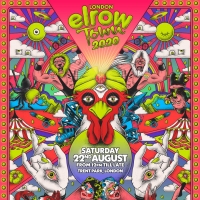 elrow Town London Returns to Trent Park on August 22
by TV News Desk - February 20, 2020
Roll up, roll up! One of the festival calendar's most anticipated extravaganzas is back for 2020, as elrow Town announces its return to the UK at Trent Park, London on Saturday 22nd August... (
more...
)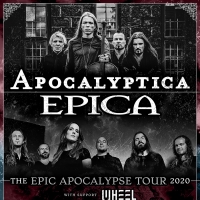 Apocalyptica Announce UK and European Co-Headline Tour with Epica
by TV News Desk - February 19, 2020
Cello metal giants Apocalyptica unite with Epica to entertain audiences all over the continent from Budapest to Barcelona on the Epic Apocalypse Tour. The two will co-headline and will be joined by the exciting, progressive metal band Wheel, who will open each night with their engaging juxtapose of ... (
more...
)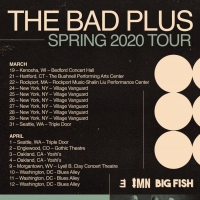 The Bad Plus Confirm Spring Tour
by TV News Desk - February 18, 2020
The Bad Plus has announced plans for a wide-ranging spring tour. The groundbreaking trio - bassist Reid Anderson, drummer Dave King, and pianist Orrin Evans - will perform an array of US headline dates alongside eagerly awaited residencies at New York City's Village Vanguard (March 24-29), Oakland, ... (
more...
)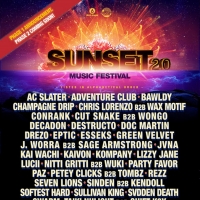 Disco Donnie Presents & Sunset Events Announce Phase 1 Talent Lineup for Sunset 2.0
by TV News Desk - February 17, 2020
Rise, renew and recharge. Enter Sunset 2.0. An all-new journey into the darker side of electronic music.  Sunset 2.0 represents the culmination of fan feedback from over the years and this year, event producers Disco Donnie Presents and Sunset Events offer numerous exciting improvements: redesigned ... (
more...
)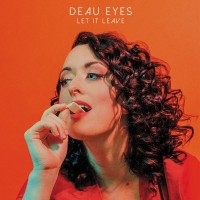 Deau Eyes Signs with Egghunt Records and Shares New Music Video
by TV News Desk - February 11, 2020
Deau Eyes, aka Richmond, VA-based singer/songwriter Ali Thibodeau, has signed with Egghunt Records for her forthcoming debut LP, Let It Leave. Due out May 8, Let It Leave was co-produced by longtime friends Jacob Blizard and Collin Pastore, whose creative efforts show up on records by Lucy Dacus and... (
more...
)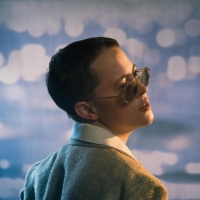 Lower Dens Share 'Hand of God' Video & Tour Starts This Month
by TV News Desk - February 10, 2020
Lower Dens released their newest creation -- The Competition -- on Ribbon Music, at the end of last year.  Today, they're sharing the video for one of the album's standout tracks, 'Hand of God.' The colorfully psychedelic clip, directed by Aaron Brown & Robby Piantanida, can be seen below.... (
more...
)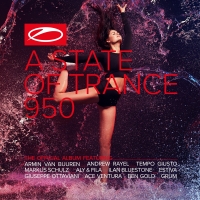 Armin van Buuren Releases Official 'A State Of Trance 950' Album
by TV News Desk - February 07, 2020
Scorching basslines, soaring melodies and an endless stream of emotion. Ever since the beginning, the pillars of Trance music have stood tall and proud. Each stadium-quivering event or blazing radio show episode showed that few things come close to the magnitude of the genre, and that's exactly what... (
more...
)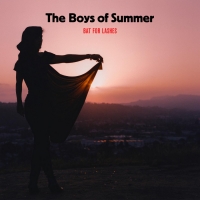 Bat For Lashes Shares Live THE BOYS OF SUMMER EP
by TV News Desk - February 03, 2020
Today, Bat For Lashes, aka Natasha Khan, shares the live EP The Boys of Summer recorded in November 2019 at Earth, London. Following her critically acclaimed fifth studio album Lost Girls (which came out this Fall on AWAL Recordings), the 4-track EP features a stripped-down cover of Don Henley's "Th... (
more...
)