Latest Articles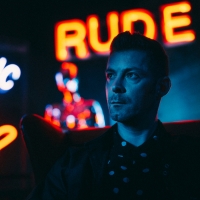 Michael Oakley Releases 'Odyssey' Album
by Sarah Jae Leiber - July 30, 2021
Odyssey has already reached #8 in the Worldwide Album Charts on Bandcamp while peaking at #4 on the Electronic Album Chart, contributing to Michael Oakley's impressive play count of just under 8 million across platforms. ...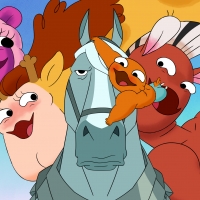 BWW Interview: Megan Nicole Dong Talks CENTAURWORLD!
by Sarah Jae Leiber - July 29, 2021
Centaurworld follows a war horse who is transported from her embattled world to a strange land inhabited by silly, singing centaurs of all species, shapes, and sizes....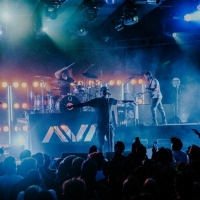 Angels & Airwaves Release New Single And Video 'Losing My Mind'
by TV News Desk - July 29, 2021
The infectious track and video are the band's third this year as they prepare to release their sixth studio album LIFEFORMS on September 24. Additionally, this Saturday, July 31, the band will be performing at Lollapalooza (Lakeshore Stage, 7:45pm)....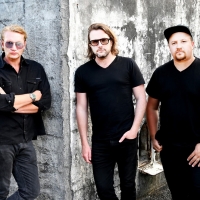 Capital Theatre Announces 'A Hero's Journey' Album
by TV News Desk - July 28, 2021
The 10-track album pulls inspiration from Joseph Campbell's, "The Hero with a Thousand Faces," using that seminal study of the archetypal hero as a lens for exploring the human condition in chaotic times....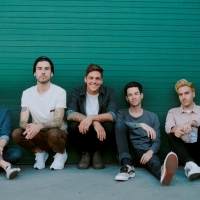 Real Friends Release Reimagined Singles 'Nervous Wreck' & 'Storyteller'
by Sarah Jae Leiber - July 27, 2021
The 24-city tour kicks off on September 14th at Brooklyn Bowl in Nashville, TN making stops across the U.S. in Detroit, San Antonio, Los Angeles, Philadelphia, Boston and more before wrapping up in New York, NY at Irving Plaza on October 22nd....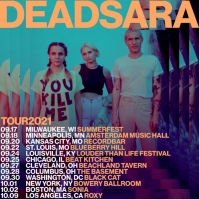 Dead Sara Announce First Tour in Three Years
by TV News Desk - July 26, 2021
Additionally, they grace the bills of Welcome to Rockville in Daytona, FL on November 11, and Shiprocked which begins its at sea adventure in Galveston, Texas between January 22-27....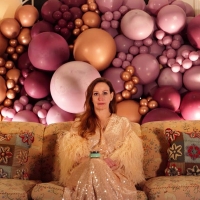 The Davenports Return With 'I'm Not Gonna Bother You'
by TV News Desk - July 19, 2021
Scott Klass was just finishing up a short, northeast tour as part of the trio Look Park, opening for Brit-rock legends Squeeze, when the world went into lockdown....