Latest Articles
Find Out Who Won at the 2022 GRAMMY Awards - All the Winners!
by Michael Major - April 21, 2022
The 64th Annual GRAMMY Awards featured a tribute to Stephen Sondheim, a win for Barlow and Bear's 'Unofficial Bridgerton Musical,' Lady Gaga and Tony Bennett for their 'Love For Sale' Cole Porter duets album, Olivia Rodrigo, and more. Check out the full list of winners now!...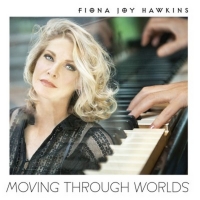 Fiona Joy Hawkins Releases New Album Of Solo And Instrumental Reflections
by A.A. Cristi - July 24, 2020
This is a great time for something brighter and lighter, something that brings some ease to the weary listener, who is seeking feelings of harmony and simple respite from our troubled world. The gifted composer, singer, and pianist Fiona Joy Hawkins has just the thing, a new album titled Moving Thro...