Latest Articles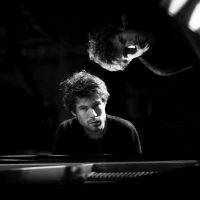 Thomas Bartlett Releases 'Bach: French Suites'
by Michael Major - May 27, 2022
Thomas Bartlett's remarkable career has seen the musician, composer, and producer performing around the world both as Doveman and alongside The National, David Byrne, Nico Muhly, Anohni, Rufus Wainwright, and his own group, The Gloaming....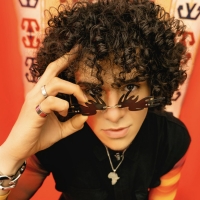 Bahjat Announces New EP & Shares 'I'M HERE' Single
by Michael Major - May 27, 2022
Continuing to carve out a globally appealing aesthetic with an Arabic soul and a touch of vintage nostalgia, the striking music video for "I'M HERE" sees Bahjat taking a major risk with his image, incorporating harsher environments, full choreography and bold fashion looks to bring to life the track...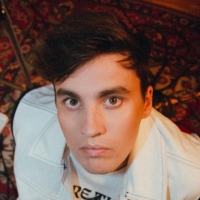 JC Stewart Unveils New Single 'Scars'
by Michael Major - May 27, 2022
Rising pop singer-songwriter JC Stewart has returned with his brand new single "Scars". The song is available to stream and download beginning today via Elektra Records. "Scars" arrives alongside a full live band performance video, which previews what fans can expect from JC's upcoming tour dates....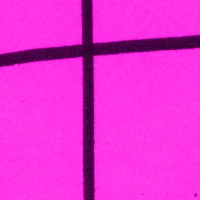 M.I.A Returns With 'The One' & Confirms New Album 'Mata' Is on the Way Inks Global Record Deal With Island Records
by Michael Major - May 26, 2022
Groundbreaking global trailblazer M.I.A returns with a brand-new track titled 'The One.' Produced by Rex Kudo & T-Minus, 'The One' signifies a compelling new era for the multi-talented artist and activist, who remains one of the most captivating and innovative creators of a generation. Plus, check o...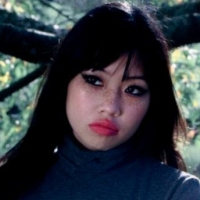 beabadoobee Releases New Track 'Lovesong'
by Michael Major - May 26, 2022
Amidst her U.S. tour opening for Halsey, critically acclaimed, award-winning Gen Z icon beabadoobee has released her brand-new song "Lovesong" from her upcoming sophomore album Beatopia (pronounced Bay-A-Toe-Pee-Uh). "Lovesong" finally found a home on Beatopia after Bea held on to the chorus for yea...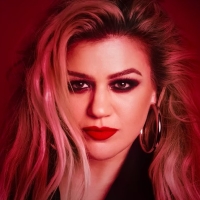 Kelly Clarkson Shares 'Happier Than Ever' Billie Eilish Cover From 'Kellyoke' EP
by Michael Major - May 25, 2022
Kelly Clarkson has shared her cover of Billie Eilish's 'Happier Than Ever.' The track is featured on her new EP, 'Kellyoke.' The 6-track EP will also feature 'Blue Bayou,' 'Call Out My Name,' 'Queen of the Night,' 'Trampoline,' and 'Fake Plastic Trees.'...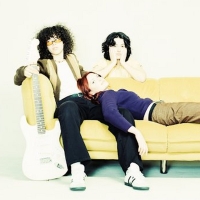 MUNA Share New Track 'Home By Now' From Forthcoming Self-Titled Album
by Michael Major - May 25, 2022
Los Angeles-based trio MUNA are back in the US after a buzz filled trip to the UK which included very sold out performances at The Garage and Rough Trade East as well as a packed performance at The Great Escape, living up the hype with their energetic and mesmerizing live show. Plus, check out upcom...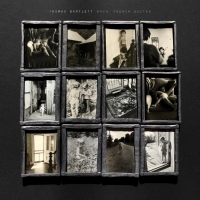 Thomas Bartlett to Release 'Bach: French Suites'
by Michael Major - May 25, 2022
As a producer, Bartlett has collaborated with an equally impressive array of diverse but like-minded artists, including St. Vincent, Florence and the Machine, Yoko Ono, Mandy Patinkin, and Sufjan Stevens, with whom he earned Academy Award and GRAMMY® Award nominations for "Mystery of Love' from Call...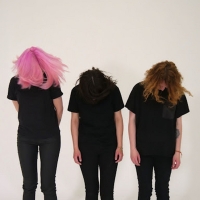 VIDEO: Berries Release Video For 'We Are Machines'
by Michael Major - May 24, 2022
The track which was John Kennedy's Hot New One on his Friday X-posure show on Radio X is now coupled with raucous live performance scenes in their exhilarating new video. Recorded against a staunch and clinical white backdrop interspersed amongst hectic shots of central London, it chimes with a stri...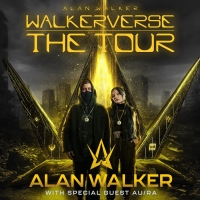 Alan Walker to Bring Singing Sensation Au/Ra on Walkerverse Tour
by Michael Major - May 24, 2022
Hot off the back of his highly-anticipated tour announcement, Alan Walker has now announced acclaimed singer/songwriter Jamie Stenzel – better known as Au/Ra - as the guest vocal for the upcoming 'Walkerverse' run. Set to accompany Alan at every date, with this latest news, Alan offers fan further i...