Richard Jay-Alexander Broadway and Theatre Credits
Date Of Birth:
May 24, 1953 (67)
Birth Place:
Syracuse, New York, USA
Bio:
Richard Jay-Alexander began his theatrical career in 1977 in the original cast of the Broadway play, ZOOT SUIT, appearing thereafter in the original Broadway cast of AMADEUS, which led to his being engaged as Associate Director of the National Touring Companies of that Tony Award-winning Play. He ... (read complete bio)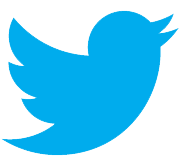 TWITTER WATCH
@rja_tkydky - 7/9/20 09:08am Tomorrow Night! BE THERE! SO SPECIAL. Bernadette singing lots of special material and plenary of surprises!
@rja_tkydky - 6/23/20 09:52am Yes! Yes! Yes!
MORE TWEETS
Latest News on Richard Jay-Alexander
Date of Birth: May 24, 1953 (67)
Birth Place: Syracuse, New York, USA
Bio:
Richard Jay-Alexander began his theatrical career in 1977 in the original cast of the Broadway play, ZOOT SUIT, appearing thereafter in the original Broadway cast of AMADEUS, which led to his being engaged as Associate Director of the National Touring Companies of that Tony Award-winning Play. He ... (read complete bio)
Latest News on Richard Jay-Alexander
Richard Jay-Alexander Stage Credits
Performances
[Broadway]
Original Broadway Production, 1980
Valet
[Broadway]
Unknown, 1979
Marine
Hobo
Rudy Reyna (Understudy)
Rafas (Understudy)
Cub Reporter (Understudy)
Smiley Torres (Understudy)
Productions
[Broadway, 2016]
Director
[Broadway, 1992]
Associate Director
Executive Producer
[Broadway, 1991]
Executive Producer
[Broadway, 1987]
Executive Producer
Associate Director
[Broadway, 1985]
Stage Manager
[Broadway, 1984]
Dance Captain
Assistant Stage Manager
[Broadway, 1980]
Assistant Stage Manager
Stage


Performances
[Broadway]
Original Broadway Production, 1980
Valet
[Broadway]
Unknown, 1979
Marine
Hobo
Rudy Reyna (Understudy)
Rafas (Understudy)
Cub Reporter (Understudy)
Smiley Torres (Understudy)
Productions
[Broadway, 2016]
Director
[Broadway, 1992]
Associate Director
Executive Producer
[Broadway, 1991]
Executive Producer
[Broadway, 1987]
Executive Producer
Associate Director
[Broadway, 1985]
Stage Manager
[Broadway, 1984]
Dance Captain
Assistant Stage Manager
[Broadway, 1980]
Assistant Stage Manager