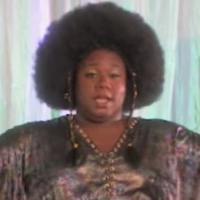 VIDEO: Alex Newell, Nina West & More Perform on Disney's SAY IT WITH PRIDE Special
by Michael Major - July 01, 2022

Disney+ has premiered "Say It With Pride: Disney+ Celebrates Pride 365." The variety special features Alex Newell performing 'We're All in This Together' from High School Musical, Alan Menken and Nina...
---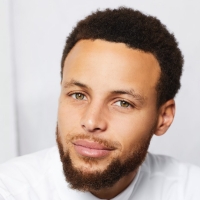 NBA World Champion and Finals MVP Stephen Curry To Host The 2022 ESPYS
by Michael Major - June 29, 2022

"The 2022 ESPYS" will be hosted by recent NBA Champion and Finals MVP Stephen Curry. The four-time NBA champion will join top celebrities from sports and entertainment to celebrate the past year in sp...
---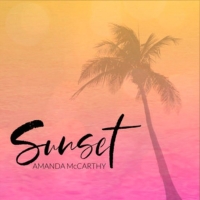 Amanda McCarthy Shines With New Pop Single 'Sunset'
by Michael Major - June 24, 2022

Nashville based singer/songwriter Amanda McCarthy recently released her new single 'Sunset.' With whimsical lyrics like singing me to sleep with your melody so sweet, like a cherry on a sundae after a...
---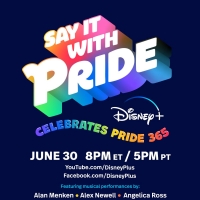 Alan Menken, Alex Newell & More Join SAY IT WITH PRIDE on Disney+
by Michael Major - June 23, 2022

Participants include Alan Menken (Academy Award®-winning Disney Legend), Alex Newell ("Glee"), Angelica Ross ("Pose"), Nina West ("RuPaul's Drag Race" and the host of the Webby Award-nominated 2021 Di...
---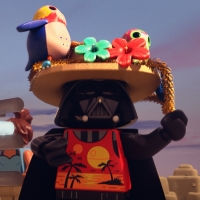 VIDEO: Disney+ Shares LEGO STAR WARS SUMMER VACATION Trailer
by Michael Major - June 21, 2022

"LEGO Star Wars Summer Vacation," which is set after the events of "Star Wars: The Rise of Skywalker," features the voices of "Weird Al" Yankovic, Yvette Nicole Brown, Kelly Marie Tran, Anthony Daniel...
---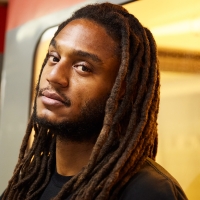 Ghanaian-German R&B Artist Marvin Brooks Releases New EP 'Do It With Love'
by Michael Major - June 16, 2022

A follow-up to his 2021 full-length I'll Be Fine, Do It With Love is an intimate peek at the international musician's seamless blend of reggae, pop, jazz, singer/songwriter, and blues packaged into a ...
---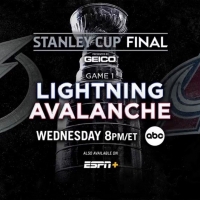 The 2022 Stanley Cup Final Begins Wednesday on ABC, ESPN+ and ESPN Deportes
by Michael Major - June 15, 2022

The Avalanche finished the 2022 regular season with 119 points and are coming off a four-game sweep of the Edmonton Oilers in the Western Conference Final and Nashville Predators in the first round. T...
---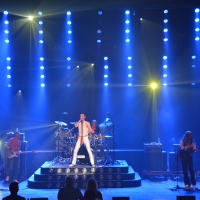 bergenPAC Presents Comedian Jim Breuer Live and the 20th Anniversary Tour of ONE NIGHT OF QUEEN
by Stephi Wild - June 15, 2022

Jim Breuer, brings his clean form of comedy for audiences of all ages to bergenPAC on Friday, December 16 at 8:00 p.m. Coming in the spring, Gary Mullen and The Works will deliver their popular two-ho...
---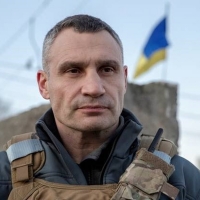 Vitali Klitschko To Be Honored With The Arthur Ashe Courage Award During The 2022 ESPYS
by Michael Major - June 14, 2022

Former heavyweight boxing champion and mayor of Kyiv, Vitali Klitschko, will be honored with the Arthur Ashe Award for Courage at the 2022 ESPYS, airing live on ABC. The award is given to a deserving ...
---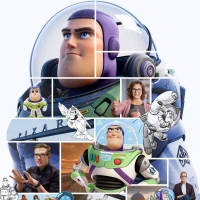 BEYOND INFINITY: BUZZ AND THE JOURNEY TO LIGHTYEAR Now Streaming on Disney+
by Michael Major - June 10, 2022

Featuring filmmakers, storytellers, artists and members of the "Lightyear" voice cast, "Beyond Infinity: Buzz and the Journey to Lightyear" details how Buzz's original action-figure design was realize...
---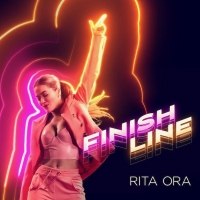 VIDEO: Rita Ora & Diane Warren Share 'Finish Line' Music Video
by Michael Major - June 08, 2022

From ABC Owned Television Stations and Hollywood Records comes the anthemic and empowering 'Finish Line' video performed by global pop star Rita Ora and written by celebrated and award-winning songwri...
---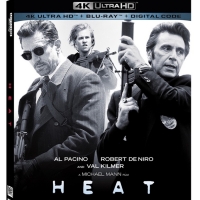 Michael Mann's HEAT Sets 4K UHD Release Date
by Michael Major - June 08, 2022

Robert DeNiro, Al Pacino and Michael Mann will reunite at this year's Tribeca Festival for the new 4K Ultra HD version of Mann's 1995 classic, Heat. The film's stars, along with writer-director Michae...
---
ABC News Announces LEAVE NO TRACE Documentary
by Michael Major - June 06, 2022

Peabody and Emmy®-winning and Oscar®-nominated director Irene Taylor ("Moonlight Sonata: Deafness in Three Movements," "Beware the Slenderman") of Vermilion Films, Imagine Documentaries and ABC News S...
---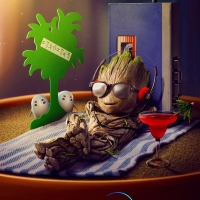 Disney+ Unveils Launch Date for Marvel Studios' I AM GROOT Shorts
by Michael Major - June 06, 2022

Disney+ announced the latest Marvel Studios addition to their exciting summer lineup, "I Am Groot." 'I Am Groot" is a collection of five original shorts starring Baby Groot, everyone's favorite little...
---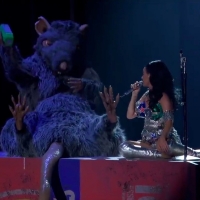 Harvey Fierstein Voices New Character In Katy Perry's PLAY Las Vegas Residency
by Michael Major - June 02, 2022

Katy Perry has introduced a new character for her 'PLAY' Las Vegas residency, voiced by Tony-winner Harvey Fierstein! Fierstein voices the character of Ratso, a wise-cracking rat that Perry interacts ...
---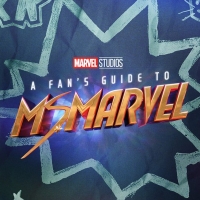 Disney+ Debuts A FAN'S GUIDE TO MS. MARVEL Documentary Short
by Michael Major - June 01, 2022

"A Fan's Guide to Ms. Marvel" is a documentary short that gives you an exclusive look behind the groundbreaking original series, 'Ms. Marvel,' from its comic book origins to its development and produc...
---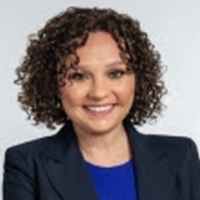 WABC Executive Marilu Galvez Named President and General Manager of ABC7/WABC-TV New York
by Michael Major - May 31, 2022

Emmy® Award-winning journalist and WABC executive Marilu Galvez has been named president and general manager of WABC-TV, replacing Chad Matthews who stepped into the role of president, ABC Owned Telev...
---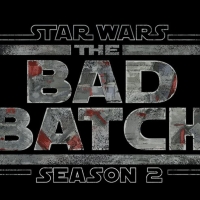 VIDEO: Disney+ Releases STAR WARS: THE BAD BATCH Season 2 Teaser Trailer
by Michael Major - May 31, 2022

Disney+ released the teaser trailer and logo for "Star Wars: The Bad Batch," Season 2, which was featured this weekend at Star Wars Celebration in a panel that included filmmakers Brad Rau, supervisin...
---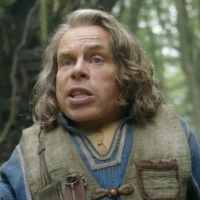 VIDEO: Disney+ Unveils Teaser Trailer for WILLOW
by Michael Major - May 26, 2022

"Willow" is a live-action fantasy adventure series based on the 1988 film. An epic period fantasy series with a modern sensibility set in an enchanted land of breathtaking beauty, "Willow" features a ...
---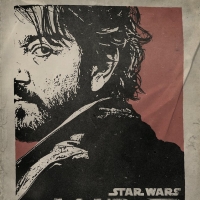 Disney+ Announces New STAR WARS Series ANDOR
by Michael Major - May 26, 2022

The "Andor" series will explore a new perspective from the Star Wars galaxy, focusing on Cassian Andor's journey to discover the difference he can make. Diego Luna returns as Cassian Andor and is join...
---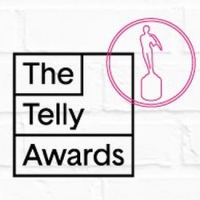 The 43rd Annual Telly Awards Winners Announced
by Michael Major - May 24, 2022

The Telly Awards, the world's largest honor for video and television content across all screens, announced this year's winners, including a variety of top-tier brands and organizations as well as smal...
---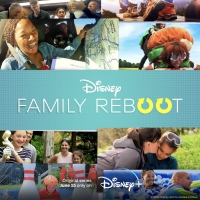 VIDEO: Disney+ Shares FAMILY REBOOT Series Trailer
by Michael Major - May 24, 2022

In each episode, a family leaves their busy schedules, devices, and distractions behind for a week-long journey led by a "Family Reboot" guide focused on reconnecting and rebuilding their family bonds...
---
Disney+ to Debut All-New Series BAYMAX! From Disney Animation
by Michael Major - May 20, 2022

In celebration of National Streaming Day, Disney+ has released a new trailer for Walt Disney Animation Studios' "Baymax!" The all-new series of healthcare capers returns to the fantastical city of San...
---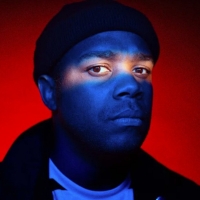 Mobley Releases New Single 'themesong'
by Michael Major - May 19, 2022

Multi-talented songsmith, record producer, filmmaker, writer, advocate, and one-man tour de force Mobley has released his new single "themesong" via Last Gang. Plus, watch the coinciding video which w...
---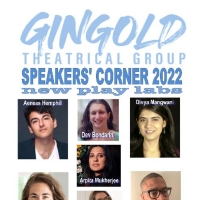 Gingold Theatrical Group to Present SPEAKERS' CORNER New Play Development Workshops
by Chloe Rabinowitz - May 18, 2022

Gingold Theatrical Group is presenting SPEAKER'S CORNER Writers Group. This season, writers Aeneas Sagar Hemphill, Divya Mangwani, Marcus Scott and Mallory Jane Weiss are developing works in response ...
---
Current Shows on ESPN
Latest ESPN Tweets
7/3 @ 11:52 AM

espn - .@TeamLou23 in the building to watch the Storm-Dream WNBA game 🙌 https://t.co/vqmv3iS34e
Retweet | Reply | Original Link   
7/3 @ 11:26 AM

espn - The Connecticut Sun complete the 17-point comeback to win in OT‼️ The second-largest comeback this season ☀️ https://t.co/ByyWlA3luC
Retweet | Reply | Original Link   
7/3 @ 10:34 AM

espn - 100 years of greatness. Legendary Wimbledon champions return to celebrate Centre Court. https://t.co/NKT40WpX0U
Retweet | Reply | Original Link   
7/3 @ 9:13 PM

espn - A 12-0 GOLDEN RUN 🏆 Israel Adesanya remains the UFC Middleweight champ 👑 #UFC276 🎨 @geoffriccio https://t.co/MpqvcTGbuO
Retweet | Reply | Original Link   
7/3 @ 8:19 PM

espn - "WHAT NOW?!" STREAM #UFC276 NOW ON @ESPNPLUS ▶️ https://t.co/XQujah9oDg https://t.co/XaXayAk2vN
Retweet | Reply | Original Link   
7/3 @ 8:18 PM

espn - VOLK SWEEPS THE TRILOGY‼️ Alexander Volkanovski's golden reign as the UFC Featherweight champ continues 👑 #UFC276… https://t.co/HvchFhsgD2
Retweet | Reply | Original Link   
7/2 @ 6:00 PM

espn - Adesanya is ready to p️rove that he's worthy ⚡️ ️ STREAM #UFC276 NOW ON @ESPNPLUS ▶️ https://t.co/XQujah9oDg https://t.co/cuyc4U3lcH
Retweet | Reply | Original Link   
7/2 @ 4:20 PM

espn - Chris Pratt gives his fight predictions for #UFC276 Stream tonight on @ESPNPlus ➡️ https://t.co/XQujahr01Q https://t.co/bsVhTYebze
Retweet | Reply | Original Link   
7/2 @ 4:14 PM

espn - Chris Pratt gives his fight predictions for #UFC276 ✅ Stream tonight on @ESPNPlus ➡️ https://t.co/XQujahr01Q https://t.co/nyTJX6ZDtW
Retweet | Reply | Original Link   
7/2 @ 12:56 PM

espn - Breaking: Zion Williamson has agreed on a five-year, $193 million designated maximum rookie extension with the Peli… https://t.co/N5HxIcZJU1
Retweet | Reply | Original Link   
7/2 @ 11:50 AM

espn - .@_ajawilson22 and @breannastewart made some big time trades for their all-star teams 😳 https://t.co/vtqh6H23SJ
Retweet | Reply | Original Link   
7/2 @ 11:38 AM

espn - The WNBA all-star captains started the trash talk early 😂 @breannastewart | @_ajawilson22 https://t.co/Etmnpivmen
Retweet | Reply | Original Link   
7/2 @ 10:21 AM

espn - Max Holloway is the only fighter in UFC history to land 3,000 STRIKES 😲 #UFC276 @espnmma https://t.co/GCkwfzfulY
Retweet | Reply | Original Link   
7/2 @ 9:40 AM

espn - There has never been more triple-doubles in a single season in WNBA history than this year 💪 https://t.co/WyDDrSGekO
Retweet | Reply | Original Link   
7/2 @ 9:14 AM

espn - Sue Bird and Sylvia Fowles have changed the game forever through their long and illustrious careers in the WNBA 👏 https://t.co/4UL8uPsiNA
Retweet | Reply | Original Link