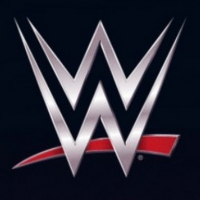 A&E and WWE Give Fans The Ultimate Ringside Seat In New 10-Week Original Programming Partnership
February 23, 2021

Following at 10pm ET/PT, the brand-new series "WWE's Most Wanted Treasures," led by WWE's Stephanie McMahon and Paul "Triple H" Levesque launches a hunt for some of WWE's most iconic missing memorabil...
---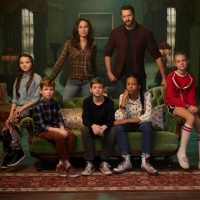 SECRETS OF SULPHUR SPRINGS Debuts on Disney Plus Feb. 26
February 19, 2021

Since its Disney Channel premiere, 'Secrets of Sulphur Springs' has reached 3.5 million total viewers (P2+), has ranked as the #1 series across all basic cable with Girls 6-11 and is the #1 series on ...
---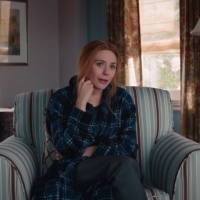 VIDEO: Watch a New Clip From Episode Seven of WANDAVISION
by Stage Tube - February 18, 2021

An all-new clip from Episode 7 of Marvel Studios' "WandaVision" is now available featuring Wanda Maximoff (Elizabeth Olsen), who's not quite ready to accept that everything around her is unraveling. E...
---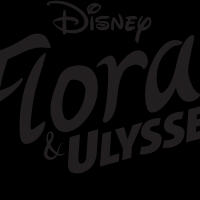 VIDEO: Watch a Featurette From FLORA & ULYSSES
by Stage Tube - February 17, 2021

Today, Disney+ released the featurette 'Feeling Like a Hero" for the new comedy-adventure "Flora & Ulysses," premiering exclusively on Disney+ this Friday, February 19, 2021.
---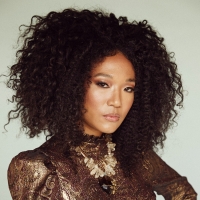 Grammy Winner Judith Hill Releases New Video For 'God Bless The Mechanic'
February 12, 2021

Powerhouse vocalist and Grammy-winning artist Judith Hill has released the video for 'God Bless The Mechanic', an eye-dropping visual companion to the new R&B infused neo soul track. 'God Bless the Me...
---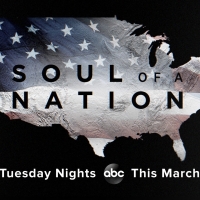 ABC News to Launch Groundbreaking Primetime Newscast 'Soul of a Nation'
February 11, 2021

ABC News announced today it will launch a groundbreaking primetime newscast, the first broadcast network newsmagazine that aims to put Black life in America front and center.
---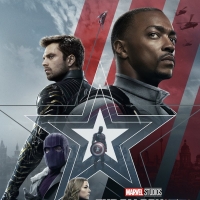 VIDEO: Watch the Trailer for THE FALCON AND THE WINTER SOLDIER
by Stage Tube - February 08, 2021

Check out the new trailer for Marvel Studios' "The Falcon and The Winter Soldier," which complements a new TV spot that aired during tonight's big game. The all-new, six-episode series debuts exclusi...
---
HAMILTON, MA RAINEY'S BLACK BOTTOM, Debbie Allen, Viola Davis and More Nominated for 52nd NAACP Image Awards
February 02, 2021

The full-list of nominees for the 52nd NAACP Image Awards were announced today in a special virtual event on NAACP Image Awards' Instagram channel hosted by Tony-award winning actress and singer Anika...
---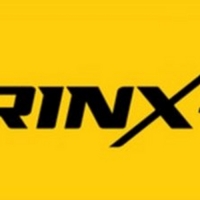 BRINX.TV© IS GIVING AWAY $1,000 A MINUTE DURING THE BIG FOOTBALL GAME SUNDAY, FEBRUARY 7
January 29, 2021

Brinx.TV announced today a ground-breaking live Ultimate Virtual Party that will launch on Sunday, February 7th during the big football game.
---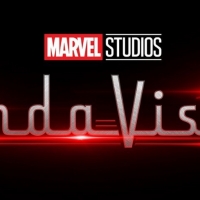 VIDEO: Watch an Extended Clip from WANDAVISION Episode Four
by Stage Tube - January 28, 2021

Check out an extended clip from Marvel Studios' "WandaVision" Episode 4 before it debuts exclusively on Disney+ tomorrow.
---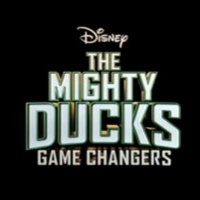 VIDEO: Watch a Teaser for THE MIGHTY DUCKS: GAME CHANGERS
by Stage Tube - January 28, 2021

Today Disney+ gave fans a first look at its original series "The Mighty Ducks: Game Changers" premiering Friday, March 26. Nearly 30 years after first taking flight, "The Mighty Ducks" returns in a br...
---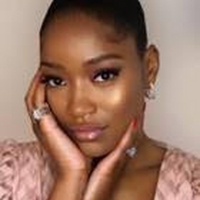 Keke Palmer Will Host FOODTASTIC on Disney Plus
January 27, 2021

Global superstar Keke Palmer (Disney+'s 'The Proud Family: Louder and Prouder') has been announced as host (and executive producer) of "Foodtastic," an unscripted build competition series for Disney+....
---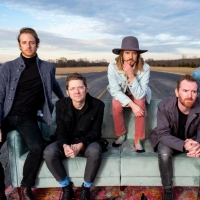 Moon Taxi Release Sixth Album Silver Dream
January 22, 2021

Today, Nashville-based alt-rock band Moon Taxi has released their sixth full-length album, Silver Dream. The band, who has amassed over 350 million total U.S. streams to date, will be performing songs...
---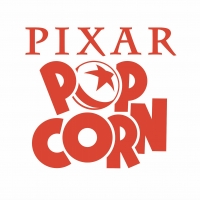 VIDEO: Watch the Trailer for PIXAR POPCORN
by Stage Tube - January 19, 2021

In honor of National Popcorn Day, Disney+ shared the trailer for "Pixar Popcorn," which premieres Friday, January 22 exclusively on Disney+. The collection of 10 mini shorts features characters from P...
---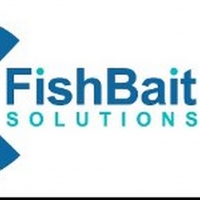 ESPN Executive Rob Temple Joins Fishbait
January 19, 2021

Robert B. (Rob) Temple, a longtime senior executive at ESPN, is joining FishBait Marketing as their new Chief Executive Officer and equity partner.
---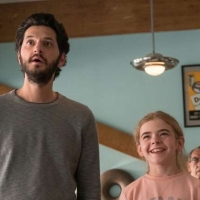 VIDEO: Watch the Trailer for FLORA & ULYSSES
by Stage Tube - January 14, 2021

Today, Disney+ released the trailer and new images for the comedy-adventure "Flora & Ulysses," premiering exclusively on Disney+ Friday, February 19, 2021.
---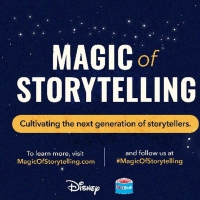 Disney Kicks Off the 2021 Magic of Storytelling Campaign in Collaboration With First Book
January 13, 2021

Disney announces its ninth annual 2021 Magic of Storytelling campaign to cultivate the next generation of storytellers.
---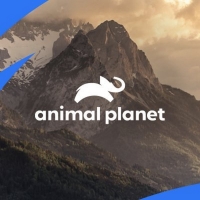 Puppy Bowl Returns for an Epic Showdown on Animal Planet & discovery+
January 07, 2021

'We need puppies now more than ever!' said everyone. Have no fear because television's cutest sports competition and the original call-to-adoption TV event, PUPPY BOWL, returns on Sunday, February 7 f...
---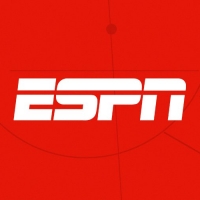 RATINGS: College Football Playoff Semifinals Average 19 Million Viewers, ESPN's Third-Most Watched Day on Record
January 06, 2021

This year's College Football Playoff Semifinals started the New Year off strong, registering 19 million average viewers between the two matchups, roughly in line with last year's CFP Semifinals.
---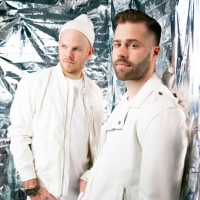 Apollo LTD Announces Sophomore Album 'Nothing Is Ordinary, Everything Is Beautiful'
January 04, 2021

Residence/Centricity Music's cinematic, alternative-pop duo Apollo LTD blurs the horizon between organic music and electronic soundscapes on its sophomore LP Nothing is Ordinary, Everything is Beautif...
---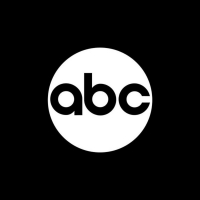 RATINGS: MONDAY NIGHT FOOTBALL Lifts ABC to Top Spot
December 29, 2020

Here are the highlights of the 12 ad-sustained programs that aired in primetime on the broadcast networks last night.
---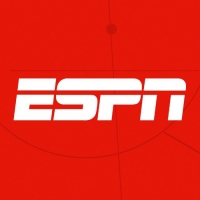 SUNDAY NIGHT BASEBALL Schedule for First Half of 2021 Features Baseball's Biggest Superstars
December 18, 2020

MLB superstars in action: Pete Alonso, Ronald Acuña, Jr., Cody Bellinger, Mookie Betts, Rafael Devers, Bryce Harper, Aaron Judge, Anthony Rizzo, Juan Soto, Mike Trout, Fernando Tatís, Jr., and more.
---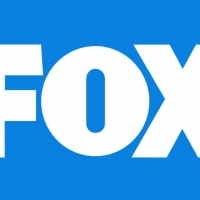 Award-Winning Broadcaster Tom Rinaldi Joins FOX Sports
December 17, 2020

Tom Rinaldi, winner of 16 Sports Emmy Awards and seven Edward R. Murrow Awards, joins FOX Sports in 2021, contributing across the network's world-class portfolio of live events. Today's announcement w...
---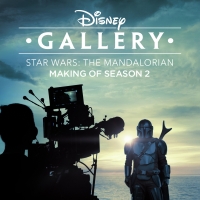 DISNEY GALLERY: THE MANDALORIAN Premieres December 25th on Disney Plus
December 16, 2020

From the triumphant return of legendary bounty hunter Boba Fett to the live-action debut of fan-favorite Ahsoka Tano, the second season of "The Mandalorian" is a fun, surprising, emotional thrill-ride...
---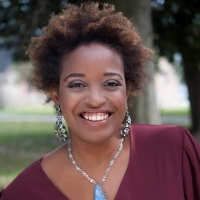 Kravis Center Announces Virtual Zoom Webinar With Writer Leslie Gray Streeter
December 15, 2020

A hometown favorite returns by Zoom next month to the Kravis Center for the Performing Arts as Meet the Writer / Women's Book Series presents (virtually, at least) Leslie Gray Streeter, author of the ...
---
Current Shows on ESPN
Latest ESPN Tweets
2/27 @ 1:24 PM

espn - COWBOYS UPSET NO. 7 SOONERS IN OT! Cade Cunningham dropped 40 Pts in his first Bedlam rivalry game 🤠🔥 https://t.co/BUHEqb5vVv
Retweet | Reply | Original Link
2/27 @ 11:45 AM

espn - Johnny Football x Flash Gordon. A new duo in the Fan Controlled Football league ⚡️ https://t.co/1mBC4gvPum
Retweet | Reply | Original Link
2/27 @ 9:47 AM

espn - Pokemon Red and Green kicked off the franchise 25 years ago today. Which starter did you rock with? https://t.co/lKK87RrU58
Retweet | Reply | Original Link
2/27 @ 8:34 AM

espn - Luka's been on a tear in February 😤 💫 30.5 PPG 💫 48% FG 💫 45% 3-Pt FG 💫 3 40-point games https://t.co/lfgpcUqgKn
Retweet | Reply | Original Link
2/27 @ 8:21 AM

espn - "Curry, way down town...BANG! BANG! Oh, what a shot from Curry!" On this day in 2016, Steph dropped 46 points on t… https://t.co/DSHQNgwqb4
Retweet | Reply | Original Link
2/27 @ 7:59 AM

espn - "Fighting ignorance with ignorance will get us nowhere. Sharing our own pain by painting another group of people wi… https://t.co/Z0f1B0yK66
Retweet | Reply | Original Link
2/27 @ 7:52 AM

espn - Texas State interim head coach Terrence Johnson couldn't be on the sidelines due to COVID protocols. When his team… https://t.co/LVYav7c5Xh
Retweet | Reply | Original Link
2/27 @ 6:59 AM

espn - "I think he's one of the best guards in the country." @lukeskywalka11 has high praise for Louisville guard Carlik… https://t.co/mCFbvGoBCa
Retweet | Reply | Original Link
2/27 @ 6:32 AM

espn - Who's making the Big Dance and who should win National Player of the Year? 🤔 @SethOnHoops breaks down that and mor… https://t.co/3zH5OBqOW4
Retweet | Reply | Original Link
2/27 @ 8:33 PM

espn - The Lakers snap their four-game losing streak 😤 LeBron: 28 Pts, 10 Reb, 7 Ast Schroder: 22 Pts Trezz: 17 Pts, 9 Reb https://t.co/Kwgvple80j
Retweet | Reply | Original Link
2/26 @ 6:44 PM

espn - Draymond almost had a triple-double in the 1Q 😳 7 Pts 7 Reb 8 Ast https://t.co/VGhSPS7OSR
Retweet | Reply | Original Link
2/26 @ 6:19 PM

espn - LeBron and Carmelo caught up before facing off 😊 https://t.co/nvRHDRbY1E
Retweet | Reply | Original Link
2/26 @ 6:11 PM

espn - Kemba leads the Celtics to a W over the Pacers 😁 ☘️ 32 Pts ☘️ 6 Ast https://t.co/YTwx4gY6C1
Retweet | Reply | Original Link
2/26 @ 2:29 PM

espn - This is amazing. He makes portraits out of Rubik's Cubes 😱 (via alex_ivanchak/Instagram) https://t.co/1LGS3KKM18
Retweet | Reply | Original Link
2/26 @ 12:09 PM

espn - "WHO DO YOU THINK YOU ARE? I AM!" Someone please help out @stephenasmith here 😂 https://t.co/S9YeNh31Rg
Retweet | Reply | Original Link