Scoop: Coming Up on DATELINE on NBC - Today, June 15, 2018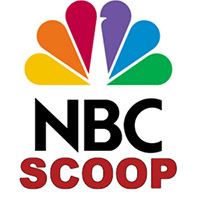 This Sunday on Father's Day,
HARRY
Smith Reports on the DNA Test that Changed the Lives of a Washington State Family All-New "The Other Side of Paradise" Airs Friday, June 15 at 10 p.m. ET/9 p.m. CT Keith Morrison follows a cold case for nearly 10 years, as a father in Hawaii fights to bring his daughter's killer to justice despite one setback after another.
All-New "Father's Day" Airs Sunday, June 17 at 7 p.m. ET/6 p.m. CT A woman from Washington State takes a DNA test, hoping to learn more about her family history. A remarkable discovery would change her family forever - and send her father halfway around the world to confront a past he thought he left behind.
HARRY
Smith reports. ABOUT "DATELINE" "Dateline" is the longest-running series in
NBC
primetime history. In its 26th season, "Dateline" is anchored by Lester Holt and features correspondents Andrea Canning, Josh Mankiewicz, Keith Morrison and Dennis Murphy. Airing Fridays at 10 p.m. ET/8 p.m. CT and Sundays at 7 p.m. ET/6 p.m CT. "Dateline" reaches more than 20 million people every week through its broadcast, and millions more through its social media platforms. David Corvo is the senior executive producer, and Liz Cole is the executive producer. Follow Dateline on Facebook, Instagram and Twitter.