Latest Articles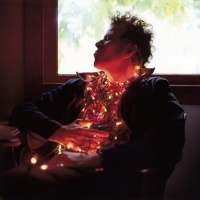 Tom Waits Announces 20th Anniversary 'Alice' & 'Blood Money' Vinyl Re-Issues
by Michael Major - August 08, 2022
Tom Waits will be releasing limited edition vinyl of his albums 'Alice' and 'Blood Money' to commemorate their 20th anniversary. Waits' official merch store will feature translucent blue for 'Alice' and translucent red for 'Blood Money.' Other variants will also be available in independent record st...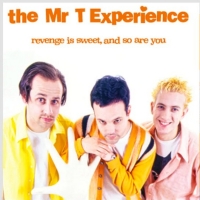 Mr T Experience Reissue 'Revenge Is Sweet and So Are You'
by Michael Major - July 18, 2022
MR. T EXPERIENCE, 'Revenge is Sweet and So Are You', is the third in a long list of MTX reissues being lovely remastered, reimagined, and reissued on Sounds Rad. And for the 25th anniversary of the album's original release (produced/engineered by Kevin Army, whose work includes Operation Ivy, Green ...
Francine Honey Releases New Single 'One Big Party'
by Michael Major - July 12, 2022
"One Big Party" was written with co-writer Fabio Ingratta, who Honey met at a songwriters' meeting she hosted. The song features Nashville's Will Kimbrough, Fats Kaplin, Danny Mitchell, Dean Marold, and GRAMMY-nominated producer and drummer Neilson Hubbard recorded live by Dylan Alldredge at Skinny ...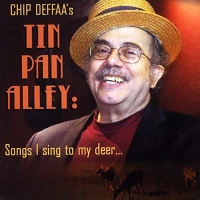 Playwright Chip Deffaa's New Vocal Album Is Out Now
by Grace Cutler - July 02, 2022
ASCAP Award-winning playwright/songwriter Chip Deffaa--author of such Off-Broadway successes as 'George M. Cohan Tonight!' and 'One Night with Fanny Brice'--has just a released an album of his own, which includes guest appearances by stars of his Off-Broadway shows....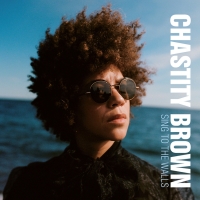 Chastity Brown Releases New Album 'Sing To The Walls'
by Michael Major - June 17, 2022
The album was started in Stockholm, Sweden with revered session drummer and producer Brady Blade and completed at Chastity's own home studio with her longtime drummer Greg Schutte. Additional production and mixing was done by Chris Bell in Austin, Texas. Plus, check out upcoming tour dates!...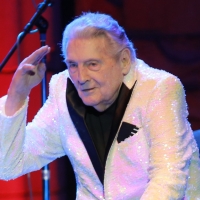 Jerry Lee Lewis To Be Inducted Into the County Music Hall of Fame
by Michael Major - May 17, 2022
Lewis joins Sun Records compatriots Cash, "Cowboy" Jack Clement, Phillips and Elvis Presley in the Country Music Hall of Fame. He is also the fourth member of the Rock and Roll Hall of Fame's founding 1986 class of inductees to also gain membership in the Country Music Hall of Fame, along with Presl...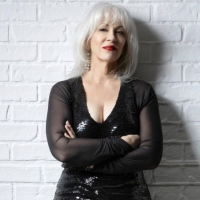 Janiva Magness Shares 'Don't You Forget About Me' in Advance of Upcoming Record
by Marissa Tomeo - May 01, 2022
Today, Grammy-nominated singer/songwriter and author Janiva Magness announces her new album Hard to Kill will release on June 24 via her own Fathead Records. Along with the announcement, she shares the album's debut single, "Don't You Forget About Me." ...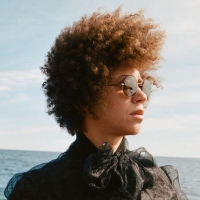 Chastity Brown to Release New Album 'Sing To The Walls'
by Michael Major - April 12, 2022
Chastity Brown was born with an innate ability to channel complex circumstances into beautiful, uplifting songs. But after surviving the isolation of the early pandemic and witnessing the global racial reckoning that manifested itself in the riots mere blocks from her South Minneapolis home, even sh...
Sam Weber Releases New Single 'Get Out of the Game'
by Michael Major - January 11, 2022
Sam Weber fans will be relieved to hear that his internal reckoning about quitting everything a starting fresh didn't end up taking root. On the other hand, he turned those daydreams into one hell of a song—"Get Out of the Game". Listen to the new single now! Plus, check out Weber's upcoming tour da...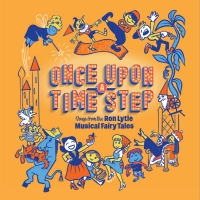 ONCE UPON A TIME STEP Out On CD And Digital Platforms December 3
by A.A. Cristi - November 29, 2021
Just in time for the holidays, Take The Cakeable Records has announced the December 3rd release of ONCE UPON A TIME STEP - Songs from the Ron Lytle Musical Fairy Tales on CD and digital platforms....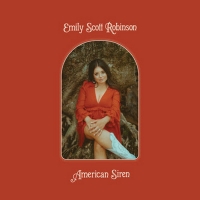 Emily Scott Robinson's 'Cheap Seats' Debuts Today
by Sarah Jae Leiber - August 12, 2021
With these ten new songs, all of which she wrote on her own, Robinson beckons to those who are lost, lonely and struggling, hoping to help listeners find their place and feel less alone. ...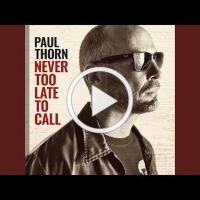 Paul Thorn Releases 'Holy Hottie Toddy' Single
by Sarah Jae Leiber - July 21, 2021
"Holy Hottie Toddy" comes on the heels of three other singles from Never Too Late To Call. "Two Tears Of Joy" is a slow-burn ode to life that finds Thorn naming all that he's thankful for without once coming across as cheesy or overly earnest....