Latest Articles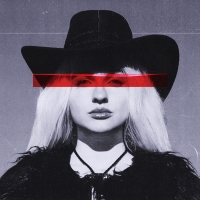 DEVORA Announces OUTLAW EP & Shares New Track 'Body Bag'
by BWW News Desk - April 28, 2021
Following the widespread acclaim of her rambunctiously-alluring debut track 'Not Dead Yet', today outlaw pop extraordinaire and breakout Tiger Tone Records talent DEVORA returns with rollicking new track 'Body Bag' and its accompanying video, directed by Bowie Sims. ...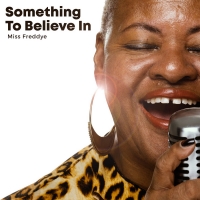 Miss Freddye to Release New Single 'Something To Believe In'
by BWW News Desk - April 23, 2021
Pittsburgh's 'Lady Of the Blues' is releasing her new single, produced by Bryan Cole. It is the follow-up to her rendition of 'Wade In the Water.' Freddye Stover aka Miss Freddye began her musical journey 25 years ago, when the Pittsburgh songstress first stepped onto the stages in and around her We...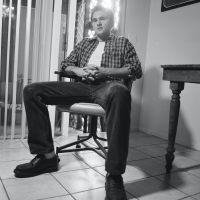 Jake Manzi Releases Mellow New Single 'How Long This Time'
by TV News Desk - April 22, 2021
Atwood Magazine say "his voice is raw and deeply expressive...Pouring himself into his song, Manzi commands listeners' attention with an easy lilt and timeless sound" and called the album's first single "Whatever My Heart Allows" "an achingly tender instant hit that makes us unequivocally excited fo...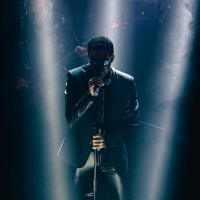 Iranian Human Rights LP 'HOMANITY' Shares New Singles From Justina + Behrouz
by TV News Desk - April 16, 2021
In anticipation of HOMANITY's release, two new singles from the album are being shared today. A song from female hip hop/pop artist Justina, who was detained and had her home raided and musical equipment destroyed before she fled the country in order to be able to continue making music....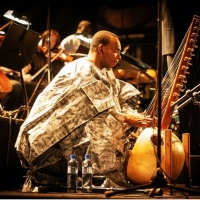 Toumani Diabaté & the London Symphony Orchestra Debut Short Film
by TV News Desk - April 15, 2021
The film follows the recent premiere of album track "Elyne Road," arranged by acclaimed composer Nico Muhly....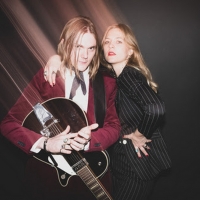 Ida Mae Shares New Song 'Road to Avalon'
by TV News Desk - April 14, 2021
When it came time to record, the band planned on working once again with legendary producer Ethan Johns (Ray LaMontagne, Laura Marling, Kings of Leon), who'd helmed Chasing Lights back in England....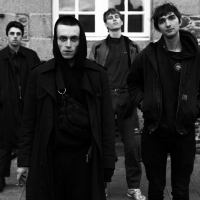 N0V3L Release New Single & Video 'NOTICE OF FORECLOSURE'
by TV News Desk - April 14, 2021
An endless zoom —loosely inspired by Mandelbrot Fractal zooms on youtube— the video is an oddly soothing voyage through the mind and the universe. (Well, maybe you have to watch it to understand)....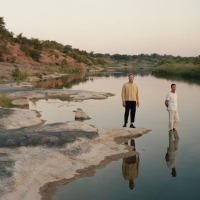 Balmorhea Share New Album 'The Wind'
by TV News Desk - April 09, 2021
Balmorhea, pronounced 'Bal-more-ray' and named for a small town in western Texas, began life in 2006 when Lowe and Muller met and made music at a summer camp in the remote Texas Hill Country....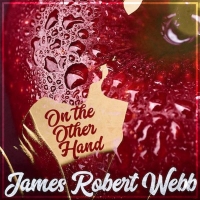 James Robert Webb Covers Iconic 'On The Other Hand'
by TV News Desk - April 09, 2021
This cover comes after Webb released "A Horse Named Freedom" last month, as well as his radio single "Okfuskee Whiskey," which totals over 250,000 streams and is growing on all music platforms....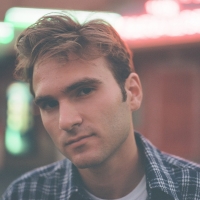 Jake Manzi Releases Second Single From Debut Album
by TV News Desk - April 02, 2021
'I wrote this song in an empty apartment on South Pleasant St. in Amherst, MA,' Jake explains. 'The song arose when I realized the faults I was seeing in a friend were my own.' ...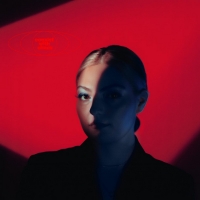 YaSi Shares New EP 'Coexist With Chaos'
by TV News Desk - April 02, 2021
Prior to today's release, fans could listen to "World Is Burning" and "Guilty," both of which made appearances on playlists curated by sites like NPR, MTV, Atwood Magazine, and many others. ...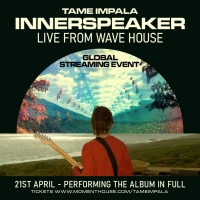 Tame Impala Announce 'InnerSpeaker Live From Wave House'
by TV News Desk - March 31, 2021
Global timings below. Located four hours from their home-town of Perth and perched on the Indian Ocean, Wave House is the legendary studio where Kevin Parker recorded the album 10 years ago, and where the band will bring the album to life on April 21....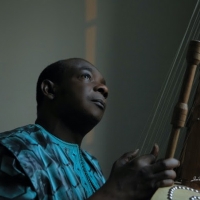 Toumani Diabaté & the London Symphony Orchestra Debut New Track 'Elyne Road'
by TV News Desk - March 31, 2021
Toumani further elaborates on the project, "African music has a mystic and classical side, a divinity…it is not only about dance, and people need to know this." ...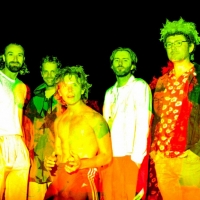 POND Return With New Track 'Pink Lunettes'
by TV News Desk - March 31, 2021
'Pink Lunettes' is a five minute, high energy speed mantra, a lock-jawed no-wave groove that shudders between analogue synths, drums, drum machines and yelped lyrics that read like a duct taped mosaic of an art school dropouts' shredded textbook....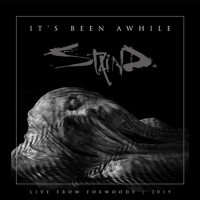 Staind Announce First Album In 9 Years 'Live: It's Been Awhile'
by TV News Desk - March 30, 2021
STAIND's massive single "It's Been Awhile" spent 20 weeks at #1 and continues to be one of the most played songs in modern rock history. Check out the live version of the iconic track from the upcoming album below. ...