Latest Articles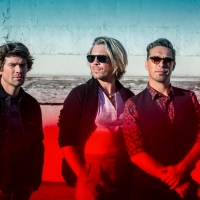 Hanson Announces 2022 World Tour & 30th Anniversary Album
by Michael Major - January 13, 2022
The new Red Green Blue album brings together the band's three unique creative voices like never before with a third of the album written and produced by each brother (Taylor's Red, Isaac's Green and Zac's Blue). The album was produced by Jim Scott (Tom Petty, Red Hot Chili Peppers, Wilco), and David...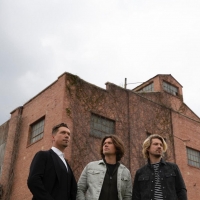 HANSON Releases New 'Against the World' Album
by Michael Major - November 05, 2021
Against The World was initially announced in May with the release of the debut single and video, "Annalie." HANSON proceeded to release one song and video per month through today, which sees the release of the clip for 'Fearless.' Listen to the album and watch the new music video now!...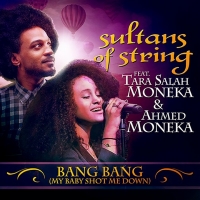 Sultans Of String Release "Bang Bang (My Baby Shot Me Down)"
by A.A. Cristi - October 26, 2021
Canadian supergroup Sultans of String have released their brand-new single, 'Bang Bang (My Baby Shot Me Down)' - available now. ...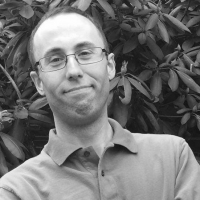 Bill Freas Releases 'Yellowstone Lake' LP
by Sarah Jae Leiber - August 18, 2021
Bill Freas is an accomplished Philadelphia based composer, arranger, producer, and performer. Freas has contributed his musical talents to numerous projects and artists, both during live performances and in the studio....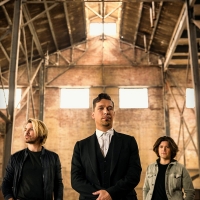 HANSON Release Third Single of Seven in Monthly Series
by Sarah Jae Leiber - July 02, 2021
The concerts will also serve as a primer for HANSON's 2022 world tour, which will go on sale this fall....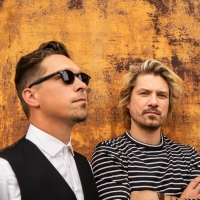 HANSON Announce New Album Project 'Against The World'
by Sarah Jae Leiber - May 12, 2021
The project will usher in a stream of new content including music videos for each of the seven tracks and a summer concert series, offering both livestream and limited in-person tickets....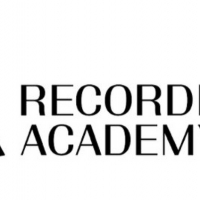 GRAMMY Hall Of Fame Welcomes Iconic Recordings As Their 2021 Inductions
by Sarah Jae Leiber - December 21, 2020
Today the Recording Academy® welcomes the 2021 inductees for the distinguished GRAMMY Hall Of Fame®, continuing its ongoing commitment to preserving and celebrating timeless recordings....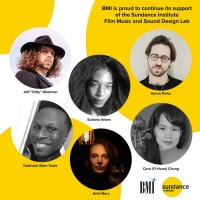 BMI Continues Its Support Of The Prestigious Sundance Institute Film Music And Sound Design Lab 2020
by A.A. Cristi - July 27, 2020
Broadcast Music, Inc. (BMI)  today announced its continued support of the Sundance Institute Film Music and Sound Design Lab 2020 in collaboration with Skywalker Sound. The prestigious program returns with a new reimagined digital format on Sundance Co//ab from July 27–August 14, 2020....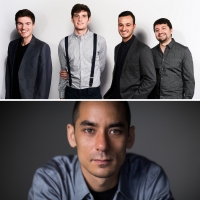 Sandbox Percussion Releases Andy Akiho's 'Haiku 2'
by Kaitlin Milligan - February 13, 2020
On Thursday, February 13, 2020, the New York-based ensemble Sandbox Percussion releases Andy Akiho's Haiku 2 as a music video and single from its debut album, And That One Too (Coviello Classics)....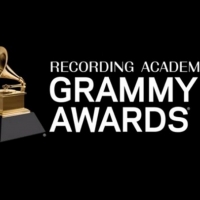 Lizzo, Billie Eilish, & Lil Nas X Lead GRAMMY Nominations - See Full List!
by Kaitlin Milligan - November 20, 2019
Recording Academy® President/CEO Deborah Dugan alongside Academy Chair of the Board of Trustees and renowned record producer Harvey Mason Jr., as well as GRAMMY Awards® host Alicia Keys and past two-time GRAMMY® nominee Bebe Rexha, today revealed nominees for the 62nd GRAMMY Awards in select categor...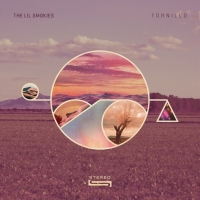 The Lil Smokies To Release Third Studio Album 'Tornillo' on Jan. 24
by Abigail Charpentier - November 12, 2019
Montana-based rising stars, The Lil Smokies, have just announced the release of their third studio album, Tornillo, on January 24, 2020. Recorded at Sonic Ranch in Tornillo, TX, with producer-engineer Bill Reynolds (The Avett Brothers, Band of Horses, Midland) Tornillo is a focused and refined repre...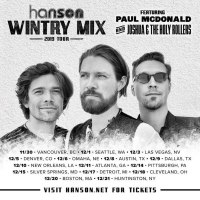 HANSON Announces the 'Wintry Mix' Tour
by Kaitlin Milligan - September 13, 2019
Celebrated pop rock trio HANSON are bringing their 'Wintry Mix' tour to select cities across North America, this November and December. The concerts will feature an eclectic mix of Christmas and holiday classics, fan favorites and the live preview of brand new music from the band's forthcoming seven...