BIO:

Sharon Jones & the Dap-Kings have come a long way since their humble beginnings nearly a decade ago. On April 6th, 2010, Sharon Jones & the Dap-Kings marked history with the release of their fourth album, I Learned The Hard Way. After selling a mere 100,000 copies of their previous album, 100 Days, 100 Nights, since its release in 2007, the band went on to move 23,000 copies of I Learned The Hard Way in the first week putting the album at #15 on the Billboard 200. And, after a few weeks on the shelves of record stores around the world, the album continues to climb the Billboard charts hitting at #2 for Independent albums and #6 for R&B/Hip-Hop albums. However, sales didn't stop there. I Learned The Hard Way went on to move 100,000 copies in the first four months after its release date. Steeped in the gilded and gritty sounds of gospel, soul, and funk, this nine-piece act continues to electrify fans, disc jockeys, critics, record collectors, and bloggers the world over with their heart-felt sound. Their devotion to soul music is clearly demonstrated on the band's four critically acclaimed albums Dap Dippin (2002), Naturally (2005), 100 Days, 100 Nights (2007), and their newest release I Learned the Hard Way, all captured and released by the independent Daptone Records, in Brooklyn, NY. Their albums recall an analog era led by iconic studios like those at Motown and Stax Records and have thrust the fifty-five year old Augusta, GA native and crew into the multimedia limelight. Sharon Jones & the Dap-Kings have appeared on The Colbert Report, Late Night with Jimmy Fallon, The Late Show with David Letterman, The Tonight Show with Jay Leno, The Late Late Show with Craig Ferguson, Lopez Tonight, The Mo'nique Show, CBS News, NPR, CNN, VH1, BBC Television, MTV, and many more, as well as a slew of print publications, including feature stories in New York Magazine, The New York Times Sunday Magazine and Arts Section, Mojo, USA Today, The New York Post, Veja, The Village Voice, The Washington Post, Newsweek, The Associated Press, and Entertainment Weekly. As distinguished as their recordings may be, Sharon Jones & the Dap-Kings have become truly renowned thanks to their incredible live show and relentless touring. Although it's no easy task to keep such a vast ensemble on the road, the band continues to pack hundreds of clubs worldwide, including two consecutive sold out shows last year at New York's legendary Apollo Theatre, a historical evening at Celebrate Brooklyn! at the Prospect Park Band Shell that brought a reported crowd of nearly 20,000 people and show-stopping sets at SXSW, Coachella, Lollapalooza, Roskilde, Bonnaroo, Austin City Limits, North Sea Jazz Festival, and WOMAD. Most recently, the band has been invited by fellow soul enthusiast, Prince, to open for him at his shows in New York City, Paris, and Ghent. At each show, Ms. Jones and the Dap-Kings have been asked to join Prince on stage for collaborations during his set. But, besides the adoration they receive from fans across the globe, they've also grabbed the ears of a diverse range of producers, musicians, and Hollywood execs, leading to a number of exciting collaborative projects with many different artists. Ms. Jones celebrated her silver screen debut in the Denzel Washington film, The Great Debaters, in which she was called upon to act, sing, and record the majority of the film's soundtrack; the band's version of Shuggie Otis's "Inspiration Information" was a favorite on the celebrated Dark Was The Night benefit album; and their cover of "This Land Is Your Land" was prominently featured in the Golden Globe and Oscar winning Up in the Air. In addition, Ms. Jones has hit the studio and stage with the likes of David Byrne (including his recent release, Here Lies Love), They Might Be Giants, Rufus Wainwright, Lou Reed, and most recently appeared on Saturday Night Live to perform her duet "Baby (You've Got What It Takes)" with Michael Bublé. Not to be outdone, the Dap-Kings' musical chops have also been in high demand. Legendary soul icon Al Green tapped their services for his Grammy winning Blue Note release, Lay It Down;Public Enemy producer Hank Shocklee used them for the soundtrack to the feature film American Gangster; and Mark Ronson utilized them for much of Amy Winehouse's Grammy winning Back to Black. (One of those Grammy Awards went to Daptone's Gabriel Roth for his engineering work.) I Learned The Hard Way was produced by Bosco Mann and recorded in its entirety on an old Ampex eight-track tape machine at Daptone Records' "House of Soul Studios." The record drips with warmth and spontaneity rarely found since the golden days of Muscle Shoals and Stax Records. Ms. Jones's voice, never stronger, evokes at once the raw power of Tina Turner, the moaning soulfulness of Mavis Staples, the rhythmic swagger of James Brown, and the melodic command of Aretha Franklin. From the lush Philly-soul fanfare that ushers in the top of the album with "The Game Gets Old," to the stripped down Sam Cooke style that closes it with "Mama Don't Like My Man," the band dances seamlessly through the most simple, crafted arrangements with subtlety and discipline. This is the "Daptone Sound" at its finest and is a welcome breath of fresh air. But, most of all, Sharon Jones & the Dap-Kings are a celebration of, and a testament to, the soulful and beautiful possibilities of music.
Latest Articles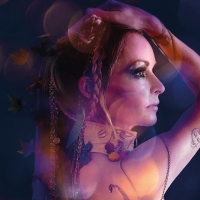 Sharon Corr Releases New Album 'The Fool & The Scorpion'
by Michael Major - October 13, 2021
Multi-instrumentalist, award-winning singer songwriter Sharon Corr has released her third studio album, 'The Fool & the Scorpion'. Listen to the album and watch the music video for 'Freefall' now!...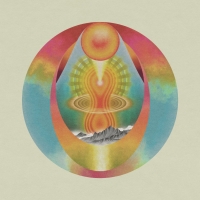 My Morning Jacket Announce First Studio Album in Over Six Years
by TV News Desk - August 24, 2021
The band's first new music since 2015's GRAMMY® Award-nominated THE WATERFALL, MY MORNING JACKET reaffirms the rarefied magic that's made My Morning Jacket so beloved, embedding every groove with moments of discovery, revelation, and ecstatic catharsis....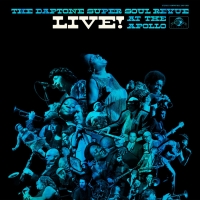 Daptone Celebrates 20th Anniversary With Massive Live Album
by Sarah Jae Leiber - July 07, 2021
The live album arrives this fall on October 1st and features performances by  Charles Bradley, Sharon Jones & the Dap-Kings, Naomi Shelton, Antibalas, The Budos Band, Menahan Street Band, Sugarman 3, Saun & Starr, and the Como Mamas. ...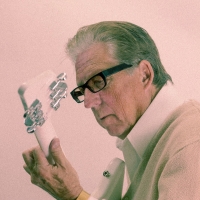 James Holvay Will Release EP 'Sweet Soul Song' on April 16
by Sarah Jae Leiber - March 11, 2021
"Curtis Mayfield was the guy that I always idolized," says Holvay, who wrote his first song at the age of 12. "I always gravitated toward black music when I was a kid. My roots were always in black music."...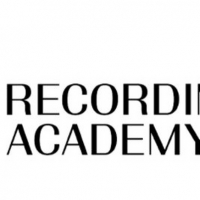 Recording Academy Partners With Berklee College Of Music & Arizona State University
by Sarah Jae Leiber - March 05, 2021
The study's primary goals are to further establish a baseline analysis on women's representation working in the American music industry, learn more about the available talent pool of women in music, and set priorities around music creators and aspects of mentorship....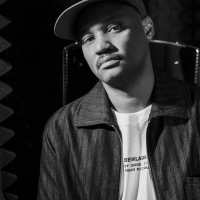 Son Little Releases New Single 'Phantom Killer'
by Sarah Jae Leiber - January 27, 2021
Today Son Little has shared his latest single "Phantom Killer"; listen and watch the song's dusky new lyric video below. Auto-tuned vocals, acoustic guitar & lofi-percussion on the track show Son Little's progress in a new musical direction....