Latest Articles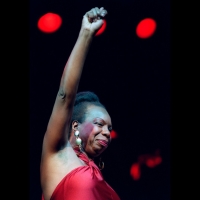 BWW Exclusive: THE 101 GREATEST PROTEST SONGS OF ALL TIME - with Bob Dylan, Aretha Franklin, John Lennon, Kendrick Lamar & More
by Peter Nason - June 18, 2020
BWW Reviewer Peter Nason chooses the 101 greatest protest songs from 1939-2020. See if your favorite songs or artists made the list!...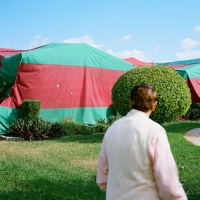 Blitzen Trapper Releases 'Masonic Temple Microdose #1'
by TV News Desk - June 10, 2020
Portland, OR-based Blitzen Trapper today released "Masonic Temple Microdose #1," the second single from their Yep Roc Records debut, Holy Smokes Future Jokes, out September 11....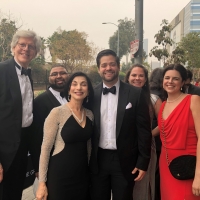 Houston Chamber Choir Receives Grammy for Best Vocal Performance
by TV News Desk - January 29, 2020
Houston Chamber Choir's has won the GRAMMY® Award for "Best Choral Performance" for its Signum Records recording of "Duruflé: Complete Choral Works," a performance of music by 20th century French composer Maurice Duruflé. Houston Chamber Choir founder and artistic director Robert Simpson conducted, ...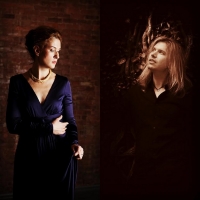 Jeffrey Palmer & Irena Portenko Will Perform at Weill Recital Hall
by TV News Desk - December 17, 2019
M Productions presents HYGGE featuring countertenor Jeffrey Palmer and pianist Irena Portenko on Wednesday, January 8, 2020 at 7:30pm at Weill Recital Hall at Carnegie Hall. Together they will explore the concept of 'hygge' – a Nordic word for 'cozy' – through music. This eclectic program features a...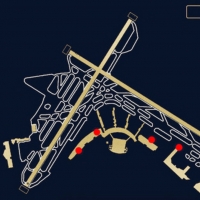 Stars Reveal LAGUARDIA Website
by TV News Desk - December 02, 2019
Stars have spent their 20+ year career being a musical confidant to the inner-most secrets of their fans lives. They tell the tales we keep in the darkest, and most hopeful parts of our souls. They have persevered as a band, friends, musical and social curators; always putting art first, as well as ...