PITTSBURGH SYMPHONY ORCHESTRA


BIO: For more than 100 years, the Pittsburgh Symphony Orchestra has been an essential part of Pittsburgh's cultural landscape. The PSO prides itself in artistic excellence, a rich history of the world's finest conductors and musicians, a strong commitment to the Pittsburgh region, and the cultivation of its family of constituents and households. At home in historic Heinz Hall, the Pittsburgh Symphony Orchestra offers sought-after subscription concerts including 22 weeks of classical concerts annually, a Pops series of seven weekends, and the Fiddlesticks Family Concert series featuring the feline "Ambassador to Children." Numerous community engagement and partnership concerts are performed throughout Western Pennsylvania, West Virginia and Maryland. The PSO also performs free,educational concerts in Heinz Hall for students, and summer concerts in Allegheny County parks. Drawing upon musicians from five continents and music schools throughout the world, the PSO and its growing family expresses great diversity and an immense appreciation of excellent music. Today the Pittsburgh Symphony remains among the world's top orchestras, and has even been named by some as the "Greatest American Orchestra."
Latest Tweets
| | |
| --- | --- |
| 11/25 @ 7:13 AM | pghsymphony - Sound On 🔊 "It's a beautiful day in this neighborhood!" Join us for Episode 2, Part 2 of Front Row this Friday! →… https://t.co/BXl4dk3sfm |
| | |
| --- | --- |
| 11/24 @ 1:10 PM | pghsymphony - The journey continues from @Fallingwater to @TheWarholMuseum this Friday! Join us for Episode 2: Originators and D… https://t.co/eObLaf8FAs |
| | |
| --- | --- |
| 11/24 @ 10:16 AM | pghsymphony - Just one week away until Giving Tuesday and Give Big Pittsburgh! Mark your calendar for December 1st and help us re… https://t.co/QLb5hPvrL6 |
MORE TWEETS
Latest Articles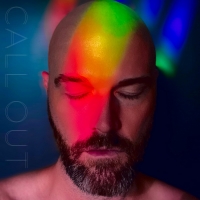 Zachary James To Debut Visual Album: CALL OUT
by BWW News Desk - October 06, 2020
Acclaimed opera and Broadway performer Zachary James will debut CALL OUT, simultaneous visual and audio albums of works composed by women, to be released December, 2020. James is joined on the album by pianist, Charity Wicks, cellist, Jeffrey Zeigler, theorboist, Brandon Acker, steel guitarist, Kevi...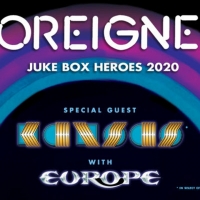 Foreigner, Special Guest Kansas, And Featuring Europe Set To Launch Juke Box Heroes 2020 Tour
by TV News Desk - January 13, 2020
"I Want To Know What Love Is." "Cold As Ice." "Hot Blooded." "Juke Box Hero." "Urgent." "Dust In The Wind." "Carry on Wayward Son." "Point of Know Return." "The Final Countdown." "Carrie."...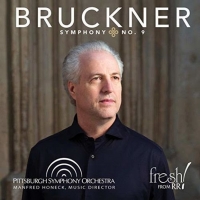 HONECK Returns to Chicago and San Francisco
by TV News Desk - November 20, 2019
This morning, The Recording Academy announced that Manfred Honeck and the Pittsburgh Symphony Orchestra's recording of Bruckner's Symphony No. 9 were nominated for three Grammy Awards. This marks the third consecutive year the Pittsburgh Symphony Orchestra and Honeck have been nominated. More inform...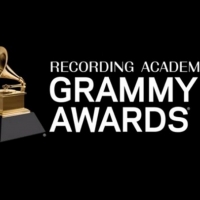 Lizzo, Billie Eilish, & Lil Nas X Lead GRAMMY Nominations - See Full List!
by TV News Desk - November 20, 2019
Recording Academy® President/CEO Deborah Dugan alongside Academy Chair of the Board of Trustees and renowned record producer Harvey Mason Jr., as well as GRAMMY Awards® host Alicia Keys and past two-time GRAMMY® nominee Bebe Rexha, today revealed nominees for the 62nd GRAMMY Awards in select categor...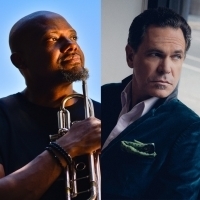 NYO Jazz Heads Out On Debut Tour To Asia This Summer
by BWW News Desk - July 11, 2019
This summer, Carnegie Hall's national youth jazz orchestra NYO Jazz—returns for its second year after a triumphant Carnegie Hall debut and inaugural international tour in 2018. The critically-acclaimed ensemble features 23 outstanding young American jazz musicians (ages 16-19) selected from across t...

Parkening International Guitar Competition Names 2019 Winners
by BWW News Desk - June 04, 2019
After an exciting week of classical guitar performances, Christopher Parkening and Pepperdine University announced the winner of the fifth quadrennial Parkening International Guitar Competition. The competition, the world's preeminent guitar competition, took place from Tuesday, May 28 through Satur...

Sono Luminus Releases Violinist Janet Sung's 'Edge of Youth'
by TV News Desk - March 14, 2019
Sono Luminus announces the April 26, 2019 worldwide release of Edge of Youth, the first album on the label from violinist Janet Sung, hailed by The Washington Post for her "riveting" playing and "exquisite tone." Edge of Youth, with pianist William Wolfram, includes music for solo violin and violin ...

Ben Folds and Violent Femmes Announce Co-Headline Tour
by TV News Desk - March 04, 2019
Ben Folds and Violent Femmes have announced a very special summer co-headline tour, set to begin Sunday, July 28 at Mohegan Sun in Uncasville, CT, and continue through the first half of August....

Deutsche Grammophon Releases MENDELSSOHN, Featuring Pianist Jan Lisiecki and Orpheus Chamber Orchestra
by BWW News Desk - January 31, 2019
On Friday, February 1, 2019 digitally and Friday, February 15, 2019 physically, Deutsche Grammophon releasesMendelssohn featuring Canadian pianist Jan Lisiecki with the acclaimed conductorless Orpheus Chamber Orchestra. The album explores a pair of early Romantic masterpieces: Mendelssohn's Piano Co...