Latest Articles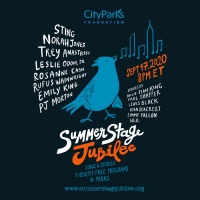 SummerStage Jubilee Benefit Concert Film Nominated for NY Emmy
by TV News Desk - July 23, 2021
Along with CPF, SummerStage founder Joe Killian is nominated as the Executive Producer of the film with Director Jake McAfee and Producer Jonathan Olson. Killian created SummerStage 35 years ago and is a music and entertainment powerhouse, a two-time Emmy award winner (both as Executive Producer). ...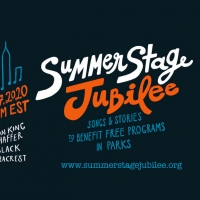 Ryan Seacrest, H.E.R., Lewis Black Join SummerStage Jubilee
by Sarah Jae Leiber - September 10, 2020
City Parks Foundation (CPF) is pleased to announce the final line up for SummerStage Jubilee....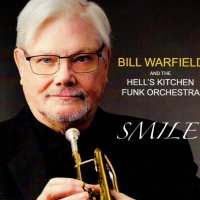 Bill Warfield And The Hell's Kitchen Funk Orchestra Release SMILE
by A.A. Cristi - July 20, 2020
BILL WARFIELD and the HELL'S KITCHEN FUNK ORCHESTRA mixes funk, hard bop, contemporary and Latin!  Featuring Paul Shaffer, Blue Lou Marini & More! Track of the Day at AllAboutJazz!    ...
BWW Exclusive: In Honor of Gay Pride - THE 101 GREATEST LGBTQ SONGS/ANTHEMS OF ALL TIME - from Judy Garland to Lady Gaga, from Gloria Gaynor to Frank Ocean
by Peter Nason - June 24, 2020
Happy Gay Pride! BWW Reviewer Peter Nason chooses the 101 greatest LGBTQ songs and anthems from 1920-2020. See if your favorite songs or artists made the grade!...

Joe Bonamassa Makes History Selling Out Two Music Festivals At Sea In One Year
by Kaitlin Milligan - May 09, 2019
Coming off a 5th sold-out Caribbean sailing ofKeeping the Blues Alive at Sea this past February, Joe Bonamassa makes history with Sixthman, the industry leader in festivals at sea, by selling out another cruise in the same year in The Mediterranean. A waiting list is active for fans that would like ...

Lisa Maxwell Releases New Album 'Shiny!' Dedicated to Lew Soloff
by Kaitlin Milligan - April 24, 2019
Celebrated within the jazz community as a multi-talented musician, Lisa Maxwell, finally releases a long-awaited album of her own material, dedicated to a special cohort. The lineup reads like a Who's Who of the music world (see personnel below)....