Latest Articles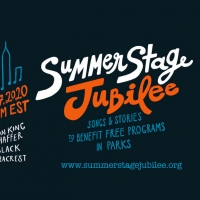 Ryan Seacrest, H.E.R., Lewis Black Join SummerStage Jubilee
by TV News Desk - September 10, 2020
City Parks Foundation (CPF) is pleased to announce the final line up for SummerStage Jubilee....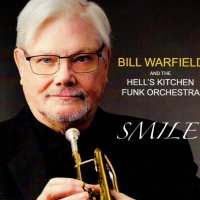 Bill Warfield And The Hell's Kitchen Funk Orchestra Release SMILE
by BWW News Desk - July 20, 2020
BILL WARFIELD and the HELL'S KITCHEN FUNK ORCHESTRA mixes funk, hard bop, contemporary and Latin! Featuring Paul Shaffer, Blue Lou Marini & More! Track of the Day at AllAboutJazz! ...
BWW Exclusive: In Honor of Gay Pride - THE 101 GREATEST LGBTQ SONGS/ANTHEMS OF ALL TIME - from Judy Garland to Lady Gaga, from Gloria Gaynor to Frank Ocean
by Peter Nason - June 24, 2020
Happy Gay Pride! BWW Reviewer Peter Nason chooses the 101 greatest LGBTQ songs and anthems from 1920-2020. See if your favorite songs or artists made the grade!...

Joe Bonamassa Makes History Selling Out Two Music Festivals At Sea In One Year
by TV News Desk - May 09, 2019
Coming off a 5th sold-out Caribbean sailing ofKeeping the Blues Alive at Sea this past February, Joe Bonamassa makes history with Sixthman, the industry leader in festivals at sea, by selling out another cruise in the same year in The Mediterranean. A waiting list is active for fans that would like ...

Lisa Maxwell Releases New Album 'Shiny!' Dedicated to Lew Soloff
by BWW News Desk - April 24, 2019
Celebrated within the jazz community as a multi-talented musician, Lisa Maxwell, finally releases a long-awaited album of her own material, dedicated to a special cohort. The lineup reads like a Who's Who of the music world (see personnel below)....

Joey Stuckey Releases New Full Length Album 'In The Shadow Of The Sun'
by TV News Desk - February 08, 2019
When blind guitar legend Joey Stuckey gives inspirational talks about overcoming odds and helping people define success on their own terms, he's big on the concept of living a life of intention. Yet when the veteran blues rocker booked his progressive Americana trio into the legendary Sun Studio for...

TG Sheppard and Kelly Lang Announce New National Television Series
by TV News Desk - November 06, 2018
Ever wanted to know what goes down when celebrities gather for dinner? Well, now you can. Later this month, country legend TG Sheppard and his better half, singer-songwriter Kelly Lang, are inviting everyone to dine at their table, giving fans the chance to see what happens, first-hand....

Dan Aykroyd and Judith Belushi Present the Official Blues Brothers Revue at M Resort Spa Casino
by BWW News Desk - November 02, 2018
Dan Aykroyd and Judith Belushi Pisano have announced that The Official Blues Brothers Revue will appear at M Resort Spa Casino on Saturday, Jan. 12. The duo, comprised of Kieron (Elwood Blues) Lafferty and Wayne (Jake Blues) Catania, were hand-picked by Aykroyd, Belushi Pisano and original Blues Bro...