Latest Articles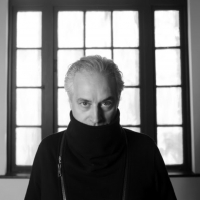 Wesley Stace's LATE STYLE Comes to City Winery on September 23
by A.A. Cristi - August 12, 2021
Late style: You can only get there if you've been around long enough to have had an early and a middle one. Maturity, wisdom, refinement are its hallmarks. And having done things a certain way for a time, you might want to do them differently in order to arrive someplace new, someplace surprising....

CMA Fest Reveals Lineup For Additional Free Daytime Stages
by Kaitlin Milligan - April 30, 2019
 CMA Fest has revealed the lineups for three daytime stages that are free to the public during the four-day festival in June. Chevy Breakout Stage at Walk of Fame Park, Maui Jim Broadway Stage at Bridgestone Plaza and Nashville Acoustic Corner Stage will feature over 110 performances Thursday, June ...

Lincoln Center Announces 2018 White Light Festival
by Kaitlin Milligan - September 05, 2018
Lincoln Center for the Performing Arts announced its 2018 White Light Festival, which will run October 16 through November 18. The multidisciplinary festival will feature events presented in six venues across the city, including world, U.S., and New York premieres. The ninth annual international fes...

Chicago's Justin Roberts Wins Third GRAMMY Nomination for 'Lemonade'
by Caryn Robbins - November 29, 2017
Justin Roberts, a leading independent family music artist, and hands-down the best songwriter in the genre (USA Today), received his third GRAMMY Award nomination on November 28 for his album of original songs for families called Lemonade....