BIO:

Hailing from a musical family, Ms. Moore graduated from the famed Arts High School in Newark, New Jersey. At the encouragement of her parents, she went on to pursue music education at Montclair State University where she earned her Bachelor of Music Education Degree. However, her inner voice told her to see if she could make it as a performer. Ms. Moore's stepfather, pianist Clement Moorman, introduced her to several agents which eventually landed her a role in the cult classic musical HAIR. It was in HAIR that Ms. Moore became the first African-American woman to replace a white actress, who happened to be the acclaimed Diane Keaton, in a lead role on Broadway. A year and a half later, she starred in PURLIE, which earned her a TONY Award for her portrayal as "Lutiebelle". Ms. Moore later appeared alongside the iconic Eartha Kitt as "Marsinah" in the musical TIMBUKTU! Another first came when she landed the female lead role on Broadway as "Fantine" in the acclaimed musical, Les Misérables. Melba Moore was the first and last African-American woman to perform in that role. Although Ms. Moore enjoyed working on Broadway, she didn't want to forget about her first love…music. Deciding to focus more on her recording career, she made her recording debut on Mercury Records with "I Got Love", followed by "Look What You're Doing To The Man". She was nominated for a Grammy Award for 'Best New Artist.' During this time, numerous Grammy nominations, recordings, and television shows, including her own variety show entitled The Melba Moore-Clifton Davis Show, followed. Ms. Moore was a regular on The Tonight Show with Johnny Carson as well as The Flip Wilson Show, and many others. She scored a string of Billboard Charted hits with songs like "This Is It" and "You Stepped Into My Life". Ms. Moore was the first female pop artist to do a non operatic solo concert at New York City's Metropolitan Opera House. Melba Moore continued to enjoy great success musically with such chart topping songs as "Love's Comin' At Ya," "Keepin' My Lover Satisfied," "Living For Your Love," "Read My Lips," which she received a Grammy nomination for ' Best Female Rock Vocal'. She had two Billboard #1 hit singles for "Falling" and "A Little Bit More," a duet with Freddie Jackson. Ms. Moore later released "Soul Exposed" which featured a stellar version of "Lift Every Voice and Sing," otherwise known as the Negro National Anthem. It featured such artists as Freddie Jackson, Stevie Wonder, Aretha Franklin, Dionne Warwick, Jeffrey Osborne, Lou Gossett Jr., Bobby Brown, Anita Baker, and Stephanie Mills. During this period Ms. Moore worked hard on her philanthropy. One of her major accomplishments was being instrumental in having "Lift Every Voice and Sing" inducted in the United States Library of Congress as the official Negro National Anthem. She worked strongly with Dr. Dorothy I. Height and the National Council of Negro Women as their national membership chairwoman. She also worked with Dr. C. Delores Tucker and the National Congress of Black Women. Ms. Moore also had a deep passion for children, especially those who were abandoned, abused, and born with AIDS and addicted to crack. She gave her time working with Hale House and at that time founded her own organization, The Melba Moore Foundation for Children. Although the foundation is presently inactive, Ms. Moore's passion for never wained. She remains committed to giving of her time to organizations involved with children. More recently, Ms. Moore starred with Beyonce and Cuba Gooding Jr. in the motion picture "The Fighting Temptations". Presently, she is working on an autobiography with professor and former New York Times writer Mel Watkins detailing her achievements over the span of her career. Melba Moore is also producing her forth coming album entitled, "Forever Moore" which will be released on her new label A'Moore Music, Inc. The single, "Love Is" is up for two Grammy Awards in the first round of nominating process in the category of Best Short Form Music Video and Best Traditional R&B Performance.
Latest Articles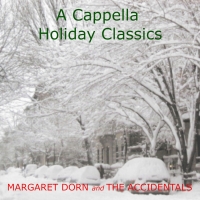 Margaret Dorn & The Accidentals To Release A CAPPELLA HOLIDAY CLASSICS
by Chloe Rabinowitz - September 28, 2021
MTS Management Group and Half Moon Records has announced the October 1st, 2021 release of Margaret Dorn & The Accidentals 'A Cappella Holiday Classics.' The vocal-heavy collection includes an eclectic mix of 33 hymns, carols, and original songs, featuring award-winning singer, songwriter, producer, ...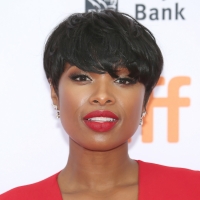 Jennifer Hudson Will Promote RESPECT on LIVE WITH KELLY AND RYAN
by TV News Desk - August 05, 2021
Additional guests for next week's shows include Whitney Cummings, Sanaa Lathan, Susan Kelechi Watson, and Julianne Moore....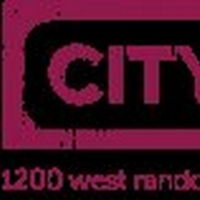 Fatoumata Diawara, Freddy Jones Band and More Will Perform at City Winery Chicago
by Sarah Jae Leiber - November 19, 2019
City Winery Chicago, 1200 W. Randolph Street, announces Grammy-nominated Malian singer-songwriter Fatoumata Diawara, roots rock group Freddy Jones Band and more. The following shows go on sale to the public on Friday, November 22 at noon. Tickets will be available at citywinery.com/chicago....

51st State Festival Complete Full Lineup with Kerri Chandler
by Kaitlin Milligan - March 26, 2019
As 51st State Festival fast approaches on Saturday August 3rd in Trent Park, London, the ultimate celebration of all things house can now announce that the super special secret headliner can now be revealed as the one and only Kerri Chandler, while another surprise guest, the 'UK's number one garage...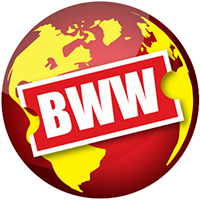 Shefik And Toni Knight To Host Live Stream For DJ-Con, Presented By City Council Member André Wallace
by Stephi Wild - September 08, 2018
Rapacon (https://www.facebook.com/rapacondjcon) is a first of its kind hip-hop experience. Founded by Curtis Sherrod, the annual event has grown to become a staple in honoring the hip-hop culture, while offering artful performances, mindful panel discussions, and priceless networking opportunities. ...

McDonald's 36th Annual Gospelfest Announces Lineup
by Macon Prickett - February 13, 2018
The 36 th Annual McDonald's Gospelfest comes to Newark Symphony Hall (1030 Broad Street, Newark, NJ) on Saturday, May 12th for the gospel event of the year. This year will feature a stellar line-up of gospel artists including Bishop Hezekiah Walker, Jekalyn Carr, VaShawn Mitchell, Le'Andria Johnson,...