Latest Articles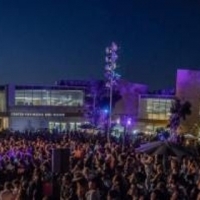 KCRW HQ Summer Nights Announces Lineup Featuring Black Pumas, Y La Bamba, Andrew Bird, and More
by Kaitlin Milligan - June 25, 2019
KCRW announces today the talent line-up for the triumphant return of KCRW HQ - three, free, outdoors, and all-ages concerts in the plaza of KCRW's new home on Santa Monica College's state-of-the-art CMD Campus. This wildly popular series returns with the highly anticipated Los Angeles headline debut...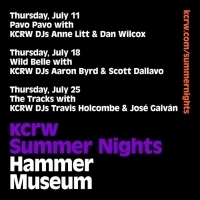 KCRW and the Hammer Museum Announce Line-Up for 2019 Summer Nights
by Tori Hartshorn - June 18, 2019
KCRW and the Hammer Museum team up once again to present three free nights of live music and DJ sets as part of KCRW's Summer Nights, Thursdays, July 11, 18, and 25. This year's series features a stellar line-up of artists: Pavo Pavo, Wild Belle and the Tracks, as well as fierce live sets from KCRW ...

KCRW Presents the 9th Season of Summer Nights
by Macon Prickett - May 15, 2018
KCRW presents the 9th season of its signature event series, Summer Nights, featuring free, all-ages, outdoor shows throughout the summer to communities in the greater Los Angeles area and beyond, featuring the best emerging artists and KCRW's stellar DJs....