Latest Articles
BWW Exclusive: In Honor of Gay Pride - THE 101 GREATEST LGBTQ SONGS/ANTHEMS OF ALL TIME - from Judy Garland to Lady Gaga, from Gloria Gaynor to Frank Ocean
by Peter Nason - June 24, 2020
Happy Gay Pride! BWW Reviewer Peter Nason chooses the 101 greatest LGBTQ songs and anthems from 1920-2020. See if your favorite songs or artists made the grade!...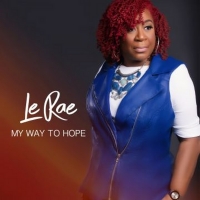 Purple Rose Records Launches New Christian Single By LeRae, "My Way To Hope"
by BWW News Desk - April 06, 2020
Purple Rose Records, the indie label overseen by renowned vocalist/songwriter Martha Wash, hits new heights with its first release targeted to a Christian audience. The single 'My Way To Hope' is sung by LeRae, whose career in music spans over 30 years. The song was co-written by the singer with Zac...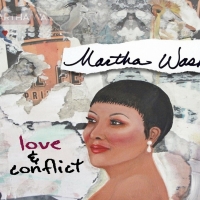 Martha Wash's New Album, 'Love & Conflict' Is Out Now
by BWW News Desk - January 10, 2020
The highly anticipated album 'Love & Conflict' by Martha Wash is out now worldwide on Purple Rose Records. This exciting and unusual production, recorded in Canada, marks the singer's first foray into a fascinating hybrid of blues-rock and R&B....

First Ladies of Disco Release New Single
by BWW News Desk - April 02, 2019
New single by First Ladies of Disco, 'Don't Stop Me Now,' celebrates the power of women....

Young Singer/Songwriter Penelope Robin Brings the Power of Imagination To Life With SOME GIRLS
by BWW News Desk - January 07, 2019
In the age of iPhones, social media and ever-growing technology it can be easy to forget the immense power of a young child's own imagination. But building a magical world of her own creation doesn't seem to be much of a problem for singer/songwriter Penelope Robin, who's lyrics bring these feelings...