BIO:

Los Straitjackets is an American instrumental rock band that formed in Nashville, Tennessee in 1988. Originally comprising guitarists Danny Amis (formerly of Raybeats) and Eddie Angel and drummer L. J. "Jimmy" Lester under the name The Straitjackets, the band split up soon after forming and reunited as Los Straitjackets in 1994 with the addition of bassist E. Scott Esbeck. Esbeck left the band in 1998 and was replaced by Pete Curry. The current lineup also features Greg Townson on guitar and Chris Sprague on drums. The band has released thirteen studio albums, two collaboration albums and three live albums.
Latest Articles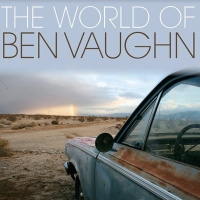 TV Music Creator Ben Vaughn Debuts 'The World of Ben Vaughn' Album
by Marissa Tomeo - April 30, 2022
Ben Vaughn's long artistic career will come full circle with the release of The World of Ben Vaughn. A return to his roots—his recording roots, that is. The album will be released on CD, digital download and via streaming platforms on May 20th, after releasing it on 12' vinyl LP as a Record Store Da...
Elliah Heifetz Announces 'First Generation American' Album
by Michael Major - January 07, 2022
Heifetz recorded with an all-star band of legendary musicians including Dennis Crouch (Time Jumpers), Jeff Taylor (Time Jumpers), Jimmy Lester (Los Straitjackets), Jack Lawr​​ence (Raconteurs), and JJ Tourville (Deslondes.) Not long after, the record was mixed by Tokic and mastered by Americana vete...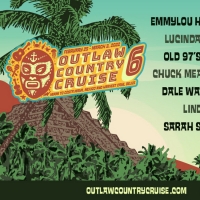 Emmylou Harris to Make Inaugural Voyage Aboard Outlaw Country Cruise 6
by Sarah Jae Leiber - January 27, 2021
Sixthman and Renegade Circus are reuniting February 25-March 3, 2022 for the 6th voyage of The Outlaw Country Cruise aboard Norwegian Pearl. The cruise will take guests from Miami to Costa Maya, Mexico and Harvest Caye, Belize with legendary Outlaw Country artists and SiriusXM Outlaw Country hosts i...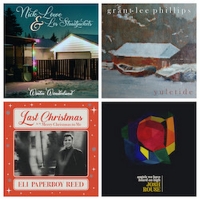 Yep Roc Records Decks The Halls with New Holiday Music
by Sarah Jae Leiber - December 01, 2020
Yep Roc Records brings seasonal cheer with new holiday music from Nick Lowe & Los Straitjackets, Grant-Lee Phillips, Eli Paperboy Reed, and Josh Rouse. ...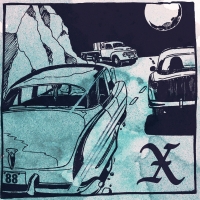 X to Release New Music on Black Friday
by Kaitlin Milligan - November 27, 2019
Black Friday just got a whole lot better!  X will be releasing newly recorded music - a 7" featuring "Delta 88 Nightmare" and "Cyrano de Berger's Back" will be released on November 29, 2019 via Fat Possum.  ...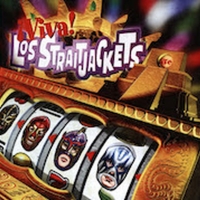 Los Straitjackets Will Reissue First Two Albums
by Abigail Charpentier - August 22, 2019
In celebration of their 25th anniversary, America's favorite masked surf rock group Los Straitjackets' first two albums will be reissued on Yep Roc Records November 1....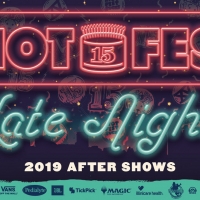 Riot Fest Announces 2019 Late Night After Shows
by Kaitlin Milligan - August 08, 2019
In celebration of its 15th birthday, Riot Fest has already announced an incredible festival lineup with limited $49.98 single-day tickets, featuring the likes of Blink-182, Slayer's final Chicago performance, and the rare opportunity to see the recently reunited Bikini Kill. Today they up the ante w...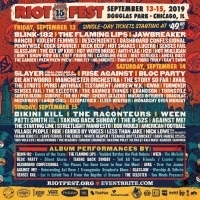 Riot Fest Announces 2019 Daily Lineup
by Kaitlin Milligan - July 24, 2019
Riot Fest has unveiled its daily lineup for the 2019 festival, with a very special deal: single-day tickets will be priced at $49.98 for a very limited time. 1-day and 2-day tickets are on sale now....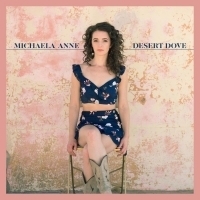 Michaela Anne Drops CHILD OF THE WIND via Brooklyn Vegan, Announces New Tour Dates
by Tori Hartshorn - July 09, 2019
Michaela Anne is proud to debut "Child of the Wind", which exclusively premiered today via Brooklyn Vegan, who dubbed the track "a catchy, breezy dose of modern country." You can listen here. The single is the newest from her upcoming album Desert Dove, out September 27th on Yep Roc Records. In June...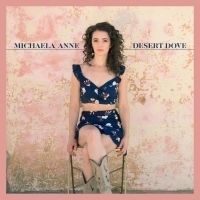 Michaela Anne Announces New Album DESERT DOVE For 9/27 Release
by Tori Hartshorn - June 12, 2019
Michaela Anne grew up bouncing around the States and abroad—from Washington to California to Italy, to name a few. A child of a military family, she learned to cope with her lack of roots and what she called "having more questions than answers" by learning to write songs. That skill set and those so...

Dawn Landes To Release MY TINY TWILIGHT 5/10, Tour Dates with Nick Lowe Confirmed
by Tori Hartshorn - March 28, 2019
"These songs come from a place of exhaustion, bewilderment and pure love," says Nashville-based singer/songwriter Dawn Landes of My Tiny Twilight, a six-song collection out May 10 on Yep Roc Records....

Sarah Borges To Celebrate Album Release In NYC with the Bottle Rockets
by Tori Hartshorn - September 25, 2018
As rock phenoms go, Sarah Borges has never been easy to pin down. Since bursting onto the national scene in 2005 as the lead singer of the Broken Singles, she hasn't allowed a speck of dust to settle on her sound or her story. Instead, the Massachusetts native has just kept on moving and shaking....

Los Straitjackets To Release 'Complete Christmas Songbook' 10/19
by Tori Hartshorn - September 05, 2018
Over the course of their three-decade career, Nashville's Los Straitjackets have established themselves as America's premier surf rock group. While the band has a handful of albums that range from covers of surf rock staples to slamming originals, Los Straitjackets have released various Christmas al...