Latest Articles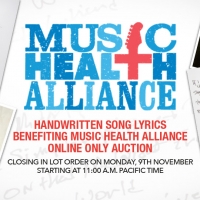 Julien's Auctions Announces Online Charity Auction, 'Handwritten Song Lyrics Benefitting Music Health Alliance'
by TV News Desk - October 19, 2020
Julien's Auctions recently launched the exclusive, online charity auction Handwritten Song Lyrics Benefitting Music Health Alliance at juliensauctions.com for advance bidding....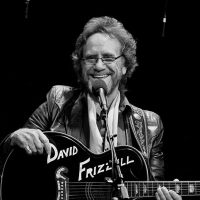 David Frizzell Celebrates 40th Anniversary Of 'You're The Reason God Made Oklahoma'
by BWW News Desk - August 21, 2020
CMA and ACM award winning and Grammy nominated hit-maker, David Frizzell celebrates the 40th anniversary of "You're The Reason God Made Oklahoma," a duet with Shelly West which was released in 1980 and reached number one in 1981....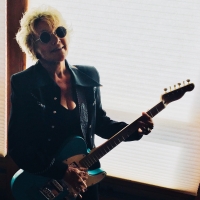 Lacy J. Dalton Celebrates 40 Years In Country Music
by TV News Desk - October 25, 2019
Country hit-maker Lacy J. Dalton is celebrating her 40th anniversary in country music, and of her hit single 'Crazy Blue Eyes' released in the fall of 1979. Lacy J. Dalton gained prominence in the late 1970's as one of the fastest rising stars. With the launch of her first single "Crazy Blue Eyes," ...

Lacy J. Dalton Announces Summer Concert Schedule
by BWW News Desk - May 02, 2019
Grammy Nominated and Academy of Country Music award winner Lacy J. Dalton shows no sign of slowing down as she hits the road this summer, taking her music across the country. "What started off as a couple of shows, has turned into eighteen cities in seven states," says Lacy J. "I am so excited to br...

Lacy J. Dalton Releases New Americana EP 'Scarecrow', Announces New Shows
by TV News Desk - January 25, 2019
Country music hit-maker Lacy J. Dalton is up to something we're all going to love. Having built a successful career for herself in the world of country music, Dalton has been evolving her sound into the world of Americana since 2004. Today, she released a new 4 song EP titled Scarecrow. This new ble...

Lee Greenwood to Star at 60th Anniversary Neewollah Concert with Added Attraction Kyle Dillingham
by BWW News Desk - October 09, 2018
The Neewollah Festival will celebrate its 60th Anniversary from October 19-27, in downtown Independence, Kansas. The famous nine day Halloween themed festival will feature live theatrical productions, concerts, three different parades, 5K/10K fun runs, pageants, a carnival, a chili cook off, vendors...

Sarah Patrick to Release THE WOMAN I AM June 15
by TV News Desk - May 09, 2018
For decades, Nashville America Records has been the label home for David Frizzell's individual projects as well as the renowned Frizzell & Friends collaborations produced by the country music icon. Those collaborations have included projects with Merle Haggard, Crystal Gayle, Johnny Lee, Gene Watson...

LeftyFest Music Festival to Honor Country Music Hall of Famer, Lefty Frizzell
by TV News Desk - April 10, 2018
Country music star, David Frizzell, has announced the inaugural LeftyFest Music Festival to be held in Corsicana, Texas on Saturday, June 16, 2018....

Sarah Patrick Releases New Single THE WOMAN I AM, Produced by David Frizzell
by BWW News Desk - March 19, 2018
She plays guitar and is most comfortable in a t-shirt and jeans. She loves the music of Loretta Lynn and Lynyrd Skynyrd. Sarah Patrick doesn't just act country … she is country. And now, recording artist Sarah Patrick releases her first single this week on Nashville America Records....

Country Legend David Frizzell Expands Nashville America Records
by TV News Desk - February 15, 2018
Multi-award-winning Country Music artist, David Frizzell, announces an expansion of his Nashville America Records label with a new distribution deal and the signing of new artist, Sarah Patrick....

Lacy J. Dalton Releases CARL THE CHRISTMAS DOG Just In Time For Holidays!
by BWW News Desk - November 20, 2017
Country music hit-maker Lacy J. Dalton is known for her willingness to help others, whether it range from teaching songwriting to prisoners in State Prison in California to saving wild horses throughout the West to simply rescuing a dog that has become the subject of her latest release 'Carl The Chr...
Lacy J. Dalton Rehabilitates 20 Year To Life Inmates With Songwriting Classes
by BWW News Desk - July 05, 2017
One of the biggest hits from Country singer Lacy J. Dalton was 1981's "Everybody Makes Mistakes." The singer knows that a slip-up in life shouldn't be the final straw – that true survivors know how to pick themselves back up again. Dalton is bringing that message to inmates at High Desert State Pris...