Latest Articles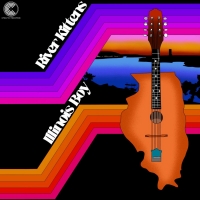 River Kittens Release New Song 'Illinois Boy'
by TV News Desk - April 16, 2021
River Kittens, Allie Vogler and Mattie Schell sound like they've been singing together their entire lives. They sing like angels and fight like sisters, even though the pair first met and sang together at a metal bar in 2014....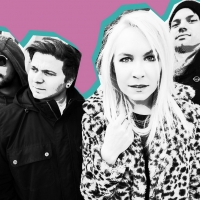 The Nearly Deads Release 'Punk Rock Kitty Cat'
by BWW News Desk - February 13, 2021
Nashville, TN: Hot on the heels of the palpable incineration of 'Can't Make You Change,' alternative rock outfit The Nearly Deads have announced the release of 'Punk Rock Kitty Cat,' a raucous 2-minute, fan-favorite anthem that's long been in the band's canon. Ripe with double-entendres and deliciou...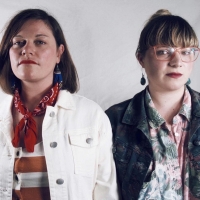 Devon Allman Signs River Kittens to Create Records
by TV News Desk - February 05, 2021
Today, the St. Louis duo River Kittens have released a remarkable cover of Bruce Springsteen's "Atlantic City" giving the classic song a bluegrass makeover, that is both refreshing and lively.  ...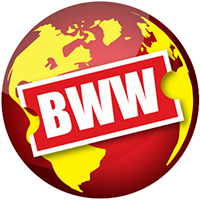 Bandsintown LIVE This Week: The net.werk Festival Unites Diverse Electronic Music Producers and DJs
by BWW News Desk - April 13, 2020
Bandsintown LIVE celebrates artists and showcases talents all over the world, with more than 725,000 unique viewers having tuned into the free, intimate music programming on Bandsintown LIVE's Twitch channel since its launch 3 weeks ago....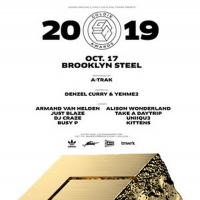 Third Annual Goldie Awards Hosts and Judges Unveiled
by TV News Desk - August 20, 2019
Legendary DJ, label head and producer A-Trak unveils this year's hosts and judges for the third annual Goldie Awards today. The event will be hosted by Denzel Curry and YehMe2 judged by Armand van Helden, Just Blaze, Busy P, DJ Craze, Alison Wonderland, Take A Daytrip, UNIIQU3 and Kittens. Get ticke...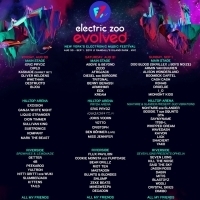 ELECTRIC ZOO: EVOLVED Announces Stage By Stage Daily Line-Ups
by TV News Desk - July 11, 2019
With only 50 more days to go, New York's most anticipated music festival Electric Zoo: Evolved has just announced its stage-by-stage daily line-ups for the big event happening over Labor Day weekend August 30, 31 & September 1 at Randall's Island Park in New York City....

Made Event Release Lineup for ELECTRIC ZOO: EVOLVED
by TV News Desk - April 04, 2019
Made Event, the producers behind Electric Zoo Festival, has released the lineup for ELECTRIC ZOO: EVOLVED. For its 11th edition at Randall's Island Park in NYC – taking place over Labor Day Weekend August 30 & 31, September 1 – festival attendees can expect a bigger and better star-studded lineup fe...

Tyson Meade Releases New Album 'Robbing The Nuclear Family'
by TV News Desk - March 22, 2019
Alt-rock godfather and Chainsaw Kittens frontman Tyson Meade has released his new record Robbing The Nuclear Family via Shaking Shanghai. The creative zeal that established Meade as an iconic leader of the alternative rock movement is inescapable throughout the album, and the 10 tracks that make up ...

Alt-Rock Godfather Tyson Meade Releases New Single, Announces New Album
by BWW News Desk - January 25, 2019
Alt-rock godfather and Chainsaw Kittens frontman Tyson Meade has shared a new track, 'P.S. Nuclear Forest Dance Boogie'. The song premiered on Popmatters who writes that the track 'reminds us of Meade's ability to weave the unusual into the familiar and create musical settings that are as forward-lo...

FRIENDSHIP Music Cruise Returns To Miami After Wildly Successful Maiden Voyage
by BWW News Desk - December 18, 2018
On Saturday, December 15, AMFAMFAMF presents FRIENDSHIP returned from its wildly successful maiden voyage which took place aboard the glamorousCelebrity Equinox and sailed from Miami to two private island beach parties inCocoCay, Bahamas. The four-day/four-night electronic music cruise, curated byGa...

Jazz Artist Ilya Serov Releases Second Album, 'Back In Time', Homage To Big Band Era
by BWW News Desk - September 26, 2018
Back in Time, the second album from up and coming jazz trumpeter and vocalist Ilya Serov, is now available...

FRIENDSHIP Music Cruise Announces Line-Up with Rufus Du Sol, Boys Noize, Giorgio Moroder, Dita von Tees & More
by TV News Desk - July 16, 2018
AMFAMFAMF presents FRIENDSHIP-the new music cruise experience that will take place aboard the Celebrity Equinox December 11-15 from Miami to the Bahamas-has announced its maiden voyage line-up.  Curated by Gary Richards aka musical artist DESTRUCTO, the inaugural sailing will be rung in with live pe...