| | |
| --- | --- |
| BIO: Born on July 27th, in Great Bend, Kansas, Karrin Allyson (pronounced 'CAR-in') has spent the last fifteen years carving out an impressive career as a singer, songwriter, pianist, composer and bandleader. It's not just critics who love her, it's the rest of the world, too - musicians, concertgoers and connoisseurs of quality music. One thing's for certain, though: The three-time GRAMMY® Award-nominated artist has been winning over fans and critics alike. And she's been doing so just about everywhere jazz can be heard or seen since 1992. That was the year Allyson assembled her Kansas City-based rhythm section, borrowed funds from her family and headed into the studio. The result? I Didn't Know About You. The reaction was immediate. "Stunning debut! Irresistible twists of melody and inflection," wrote veteran jazz critic Neil Tesser in Playboy Magazine, placing the young singer in the company of legends Ella Fitzgerald and Shirley Horn. Critics and jazz lovers from coast to coast echoed the news. Allyson is a major talent that will drive you wild. Over the years, Karrin Allyson has recorded a series of eleven CDs for Concord Records, each of which have showcased her astonishing breadth of repertoire, from standards by Gershwin and Porter to Brazilian bossa nova to samba and Thelonious Monk. She has also taken on French and Brazilian music (From Paris to Rio), the genius of John Coltrane (Ballads: Remembering John Coltrane) and the blues (In Blue). Most recently, the vocalist has released Imagina: Songs of Brasil, a beautiful collection of 14 tracks that features songs sung fully in Portuguese, as well as Brazilian songs with English translations by Susannah McCorkle, Chris Caswell, Gene Lees, Paul Williams and Jon Hendricks. But, "Whatever your native language," she says, "I hope that these songs speak directly to your heart, as they have to mine." Her many eclectic and steadfast recordings, however, are only the tip of the iceberg. Karrin Allyson spends two days out of three on the road, playing the major jazz festivals and clubs of the U.S. and making repeated tours overseas. In February 2004, she toured Australia for the first time. This summer, she embarks on yet another tour of Europe, South America and the Far East. What you may not know, is that not only has Karrin performed in traditional jazz venues throughout the world, but she has appeared at Carnegie Hall, at Lincoln Center, and at the 92nd St. Y; performances made all the more special to the artist because those concerts took place in what has been Karrin's adopted home town for the last decade, New York City. The singer has also been a popular and welcomed guest of Garrison Keillor on National Public Radio's A Prairie Home Companion on several occasions, most recently from Tanglewood. And finally, Allyson and her band have performed with symphony orchestras around the country, including the new Carnegie Hall concert series at Zankel Hall. What has generated this much esteem and success? First of all there is the singer's uniquely distinctive voice. Notable jazz critic and historian Gary Giddins affirms, "Allyson coolly stakes her claim. She brings a timbre that is part ice and part grain...incisive, original, and emotionally convincing." The Houston Press agrees wholeheartedly, "If there's a choir in heaven, someday the exquisite vocalist Karrin Allyson will lead it. She's such an otherworldly talent that the creator probably already has her on heavy rotation." But there is more. When one listens to Allyson, you hear heart, intelligence, and musical sophistication. Her emotional range, from heartfelt to sassy, is beyond her musical peers. And there is a literate and engaging connection that honors the great traditions of blues, jazz and roots, expands to the Great American Songbook and embraces French and Brazilian rhythms. The classically trained Karrin Allyson is also a great bandleader - she is a musician's musician. If you listen carefully, you will hear highly developed musical interplay with her band that sounds so effortless and natural that it conceals the deep level of musical sophistication. This is one of Allyson's great achievements, and it is the result of working for more than a decade with an ensemble of fearless and powerfully committed jazz virtuosi. Together, they have developed a powerful and flexible language and style unique among current groups. You hear this every time you listen. Make no mistake - Karrin Allyson is singing to you. May 2011 marks a milestone for multiple Grammy nominated singer and pianist Karrin Allyson and Concord Jazz — the release of Round Midnight, the thirteenth album in a series dating back to her 1992 debut album "I Didn't Know About You." THIRTEEN ALBUMS!!! — That's worth shouting about. And that's just what music lovers and critics around the world have been doing — shouting Allyson's name from the rooftops, marveling at the range of this extraordinary musician, who moves with such ease and authority from the Great American Songbook of Gershwin and Porter to the Great American Jazz Songbook of Duke and Thelonius and Miles and Dizzy, jet-setting to Rio and Paris and swinging back home to pick up Bonnie Raitt and Joni Mitchell and Jimmy Webb. What unites this wide world of music — brings it together and makes sense of it all — is Karrin Allyson's warmth and depth. She's not just singing a lyric, she's telling you her story. And then that becomes your story. You hear the music from the inside out. Karrin lives in New York City, following a childhood in the midwest, schooling in the Bay Area, a degree in classical piano performance and important stints in Minneapolis and Kansas City, where she began her recording career with Concord Jazz. Karrin currently spends two days out of three on tour, playing the major jazz festivals, concert venues and clubs of the U.S. and making repeated tours overseas — to Brazil, Japan, Australia and the great cities of Europe. Among musicians, Karrin is known as a great bandleader and one of the great pleasures of the current scene is listening to her highly developed interplay with her bandmates — it sounds so effortless — but it conceals the deep musical sophistication. This is one of Allyson's great achievements — the result of working for more than a decade with an ensemble of fearless and powerfully committed jazz virtuosi. Still need convincing? Here's the legendary jazz critic Gary Giddins in The Village Voice: "Allyson coolly stakes her claim. She brings a timbre that is part ice and part grain — incisive, original, and emotionally convincing." The Houston Press agrees: "If there's a choir in heaven, someday the exquisite vocalist Karrin Allyson will lead it. She's such an otherworldly talent that the creator probably already has her on heavy rotation." Heart, intelligence, warmth — an emotional range from bittersweet to sassy —you hear it every time you listen. Make no mistake - Karrin Allyson is singing to you. | |
Latest Tweets
| | |
| --- | --- |
| 5/10 @ 9:24 AM | KarrinAllyson - One week until Karrin's next KA-Zoom concert! More info / sign-up here: https://t.co/i818NeWmIR "Songs of Broadwa… https://t.co/MN2NbJFvAI |
| | |
| --- | --- |
| 4/13 @ 8:03 AM | KarrinAllyson - "Don't Get Around Much Anymore?"   Come join Karrin and bassist Ed Howard for songs of Ellington/Strayhorn —it migh… https://t.co/I8AwsssVwW |
| | |
| --- | --- |
| 3/8 @ 1:28 PM | KarrinAllyson - HAPPY INTERNATIONAL WOMEN'S DAY— As my song "Way Down Below" says; When you educate a woman, you do the world a fav… https://t.co/DZRbSxjAqJ |
MORE TWEETS
Latest Articles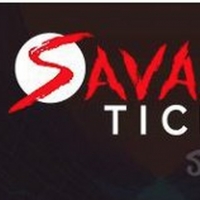 Savage Ticket Announces Winners Of Its 'How I Fell In Love With Jazz' Contest
by TV News Desk - January 04, 2021
In anticipation of the debut of Savage Ticket's exciting and innovative new music platform slated for early 2021, Savage Ticket Jazz music fans were invited by Savage Ticket to submit fun and creative short video diaries....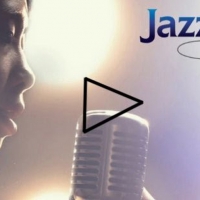 JazzVoice.org: New Educational Website Launches
by BWW News Desk - June 17, 2020
International award-winning jazz recording artist Alexis Cole launches JazzVoice.org, a new website for singers worldwide – from passionate amateurs to emerging professionals – that connects vocal students with professional jazz vocalists and skilled jazz educators for unique virtual vocal classes. ...

Five-Time Grammy Nominee Karrin Allyson Confirms August 3rd Release of New Album SOME OF THAT SUNSHINE + Tour Dates
by TV News Desk - April 23, 2018
Five-time Grammy nominated singer and pianist Karrin Allyson has confirmed the August 3rd release of her all-original recording, "Some Of That Sunshine". The diverse, groovy and reflective collection of her own songs range from the first single "Shake it Up" – and its fun, un-expected hipster vibe t...