BIO:

Janis Ian is a songwriter's songwriter. She began writing songs at 12 years of age and performed onstage at New York's Village Gate just one year later. Her first record, "Society's Child", was released two years after that. Stardom followed, despite the onslaught of venom that the controversial subject matter of interracial relationships inflamed. Janis has always followed her heart and her soul so controversy has never been a stranger. Her life and career are unique and full, yet equally fraught by challenges she conquered, as detailed in her autobiography "Society's Child", a starred Booklist review and Publisher's Weekly pick (and now also available as an audio book). Songs like "Jesse" and "Some People's Lives" have been recorded by artists as diverse as Celine Dion, John Mellencamp, Mel Torme, Glen Campbell, and Bette Midler. The seminal "At Seventeen" brought her five of her nine Grammy nominations. These are just a few of the songs that formed the soundtrack of our lives and continue to impact a new generation. Her song "Stars" is also the title of an antholology featuring 24 major science fiction writers, all of them "tipping the hat" by writing original stories based on songs Janis wrote that affected their own life. Tina Fey even named a character "Janis Ian" in her movie Mean Girls! Her energy does not stop at performing. She runs The Pearl Foundation, named for her mother, and has raised over $650,000 for scholarships for returning students at various universities and colleges.
Latest Articles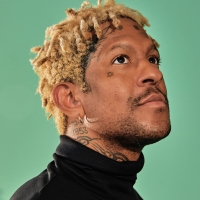 MYKKI BLANCO Announces Mini-Album, Shares 'Love Me'
by Sarah Jae Leiber - April 27, 2021
Mykki shares: "'Love Me' is essentially about so many forms of love, patience, trust, time. It is about the potion that is created when you sift through the ingredients that create 'love', the alchemy we as human beings take part in to convey these feelings deep inside of us.  ...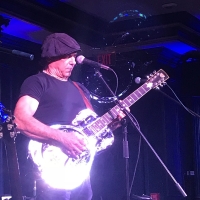 Mark Newman Pays Homage to Janis Ian with Reimagining of 'From Me To You'
by Sarah Jae Leiber - December 11, 2020
"From Me to You", a hidden gem mined deep from the Janis Ian catalog, is revamped and restored on a new release by Singer/Songwriter Mark Newman; available Friday December 11th on Spotify and all the major music services. ...
BWW Exclusive: In Honor of Gay Pride - THE 101 GREATEST LGBTQ SONGS/ANTHEMS OF ALL TIME - from Judy Garland to Lady Gaga, from Gloria Gaynor to Frank Ocean
by Peter Nason - June 24, 2020
Happy Gay Pride! BWW Reviewer Peter Nason chooses the 101 greatest LGBTQ songs and anthems from 1920-2020. See if your favorite songs or artists made the grade!...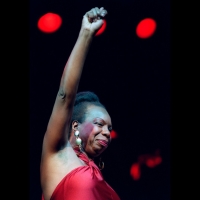 BWW Exclusive: THE 101 GREATEST PROTEST SONGS OF ALL TIME - with Bob Dylan, Aretha Franklin, John Lennon, Kendrick Lamar & More
by Peter Nason - June 18, 2020
BWW Reviewer Peter Nason chooses the 101 greatest protest songs from 1939-2020. See if your favorite songs or artists made the list!...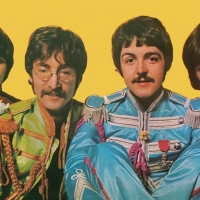 BWW Exclusive: The 101 GREATEST ALBUMS of the Rock and Rap Era (1950-2020)
by Peter Nason - April 16, 2020
The Beatles! Rihanna! Michael Jackson! Johnny Cash! Kanye West! The Rolling Stones! Aretha Franklin! Bob Dylan! Miles Davis! Nirvana! BWW Reviewer Peter Nason chooses the greatest albums from the rock and rap era (1950-2020); see if your favorites made the grade!...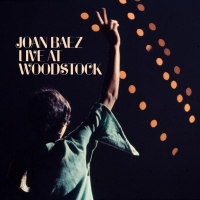 Craft Recordings Releases Joan Baez LIVE AT WOODSTOCK Today
by Kaitlin Milligan - August 02, 2019
Craft Recordings is proud to announce the release of Joan Baez's Live at Woodstock, available today (8/2) on all digital and streaming platforms. For the very first time, fans can hear the influential folk singer's entire set, as it was performed at the historic festival 50 years ago. Live at Woodst...

Pedro Capó, Darrell Scott and More On-Sale at City Winery Chicago
by Macon Prickett - June 26, 2018
City Winery Chicago, 1200 W. Randolph Street, announces Puerto Rican singer/songwriter Pedro Capó, Grammy nominee Darrell Scott and more. The following shows go on sale to the public on Thursday, June 28 at noon. All tickets will be available at citywinery.com/chicago....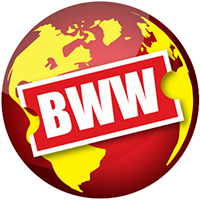 'We Sing For Martin Luther King' Based on a 1968 Song by Holly Peppe, Featuring Acclaimed Musicians Liz Queler, Seth Farber, and Joey Farber, Available Now
by Robert Diamond - March 29, 2018
A new song is out called "We Sing for Martin Luther King," featuring acclaimed musicians Liz Queler on lead vocals, Seth Farber on piano, organ, vocals, and Joey Farber on guitar, bass, and drums, based on lyrics and music written by poet and writer Holly Peppe in 1968. As the date of Apri...

New Version Of WE SING FOR MARTIN LUTHER KING Released In Honor Of 50th Anniversary of Dr. King's Passing
by Tori Hartshorn - March 28, 2018
New Version Of WE SING FOR MARTIN LUTHER KING Released In Honor Of 50th Anniversary of Dr. King's Passing...