Latest Articles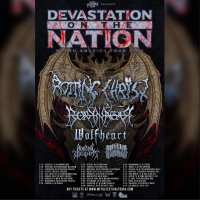 Imperial Triumphant Join Devastation on The Nation North America Tour 2020
by TV News Desk - December 06, 2019
New York's nebulous avant-garde metal outfit Imperial Triumphant announce they will be joining the Devastation on The Nation 2020 North American Tour with Rotting Christ, Borknagar, Wolfheart, and Abigail Williams. The band will hit the road this Spring, starting March 19th in Berkeley, CA and endin... (
more...
)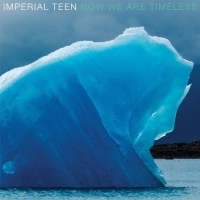 Imperial Teen Reveal New Single, New Album NOW WE ARE TIMELESS Out 7/12 On Merge Records
by BWW News Desk - June 25, 2019
Today, Imperial Teen shares 'Don't Wanna Let You Go,' a sexy jam for these hot summer days! The new single kicks off with the signature Imperial Teen breathiness and vocal play and joins previously released songs 'Walkaway' and 'We Do What We Do Best' in the run up to Imperial Teen's triumphant retu... (
more...
)

Imperial Teen Announce First Album In Seven Years
by TV News Desk - May 07, 2019
Imperial Teen are back in a big way with Now We Are Timeless, their first album in seven years! Listen to "We Do What We Do Best" now, and pre-order Now We Are Timeless starting today on CD, LP, and limited-edition "blue ice" Peak Vinyl in the Merge store, or wherever records are sold.... (
more...
)

Andrew W.K. Releases YOU'RE NOT ALONE Video, Tour Starts Tonight
by BWW News Desk - September 04, 2018
 Andrew W.K. is back on the road tonight for his second U.S. tour behind You're Not Alone, his first new album in more than a decade. To magnify the occasion, Andrew has released a new music video for the album's inspirational title track, which debuted this morning at Stereogum. Andrew recently per... (
more...
)