Latest Articles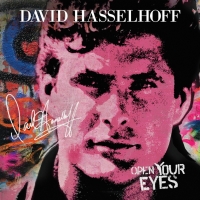 David Hasselhoff Asks the World to 'Open Your Eyes' in New Single
by TV News Desk - September 10, 2019
Although most recognizable for his starring turns in the hit TV shows Knight Rider and Baywatch along with numerous feature film appearances (Guardians Of The Galaxy Vol. 2, Kung Fury, Click, The SpongeBob SquarePants Movie, Dodgeball, and Marvel's original Nick Fury: Agent Of Shield, among others) ... (
more...
)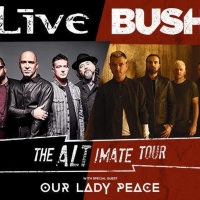 +LIVE+ and Bush Add Fall Dates To Alt-imate Tour
by BWW News Desk - August 05, 2019
By popular demand, seminal rock bands +LIVE+ andBUSH are adding fall dates to their acclaimed ALT-IMATE Tour, which Billboard raved about as a night when the two bands 'roar through the classics.' The high-powered co-headline run sees these two iconic acts celebrating the 25th anniversary of their r... (
more...
)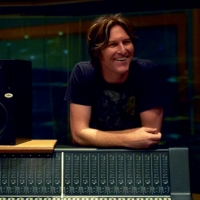 Tyler Bates' Score For FAST & FURIOUS PRESENTS: HOBBS & SHAW Is Out Now
by BWW News Desk - August 05, 2019
Composer Tyler Bates' score for Universal Pictures' Fast & Furious Presents: Hobbs & Shaw is officially out now. Featuring orchestral elements, Samoan drums and hundreds of guitar & bass tracks performed by Bates himself, the collection of music matches the high-octane intensity of the summer blockb... (
more...
)

A2IM Announces 2019 Libera Award Nominees
by BWW News Desk - March 28, 2019
As the countdown begins for the kickoff of A2IM's Indie Week, A2IM is announcing the list of nominees for the 2019 Libera Awards presented by SoundExchange. The Awards recognize a wide range of musicians and visionaries and offer the independent music community the opportunity to honor the hard work... (
more...
)

Earthx Unveils Lineup of Content for EarthxInteractive
by BWW News Desk - March 21, 2019
EarthxFilm announces lineup for EarthxInteractive 2019, the world's largest eco-interactive program, to be held during EarthX, from April 26-28, 2019 at Fair Park in Dallas. The interactive sub-division of the film festival will present over 40 virtual, augmented and mixed reality experiences that e... (
more...
)

Jeff Whalen Releases ALIEN LANES Music Video
by BWW News Desk - March 07, 2019
Los Angeles-based power pop rocker JEFF WHALEN has released his video for 'The Alien Lanes' which premiered via Substream Magazine today. The track is off his newly released debut solo album, 10 MORE ROCK SUPER HITS, which Substream calls 'a collection of crunchy chorus', 70's UK glam, new wave, and... (
more...
)

SCHOOL OF ROCK's Merritt David Janes Releases First Single With The Winter Guardians
by BWW News Desk - March 06, 2019
Singer-songwriter Merritt David Janes, currently starring as Dewey in the National Tour of School of Rock-The Musical, releases The Winter Guardians' first single, 'Think Out Loud,' today. Along with Janes, the group features three young instrumentalists who performed with him in the on-stage band o... (
more...
)

New Season Of Pokémon The Series Coming To Disney XD
by BWW News Desk - February 28, 2019
Today, The Pokémon Company International announced the 22nd season of the incredibly popular animated Pokémon series, Pokémon the Series: Sun & Moon—Ultra Legends, coming soon to select local broadcasters. In this latest installment, the iconic duo of Ash and Pikachu continue their adventures in the... (
more...
)

Rising Hip-Hop Artist Xiuhtezcatl Drops Collab Track With Jaden Smith
by BWW News Desk - February 20, 2019
Xiuhtezcatl (pronounced shoo-TEHZ-caht') or "X" debuts his newest track "Boombox Warfare" with Jaden Smith, today on Complex!... (
more...
)

17-Year-Old Lola Bates Debut Single, Video and 3/29 RED HOT Album Release
by BWW News Desk - January 30, 2019
17-year-old singer/songwriter and multi-instrumentalist Lola Bates debut album Red Hot is set for release March 29 on Human Made Records. The single "Red Hot" was released last Friday on all digital platforms and the video release is set for wide release on February 12.  Classically trained pianist ... (
more...
)

Jeff Whalen Announces Solo Album
by TV News Desk - November 30, 2018
JEFF WHALEN, the frontman and mastermind behind celebrated L.A. power pop band Tsar, announces details of his first-ever solo album 10 MORE ROCK SUPER HITS, to be released in early 2019. ... (
more...
)

Xiuhtezcatl Drops New Video for MAGIC Feat. Tru
by BWW News Desk - November 07, 2018
Xiuhtezcatl (pronounced Shoe-Tez-Caht), young and progressive hip-hop artist, made it into the public eye as an activist speaking out on critical issues including climate change and Indigenous rights. He also performed and supported the Standing Rock movement. When he first started to write bars, he... (
more...
)

MTV Launches First-Ever 'MTV EMA Generation Change Award'
by TV News Desk - October 23, 2018
MTV today announced the first-ever "MTV EMA Generation Change Award" to elevate and empower the fearless, original young people who are changing the world.  Five changemakers from around the globe, all under the age of 26, are nominated for the award, which will be presented during the "2018 MTV EMA... (
more...
)