Latest Articles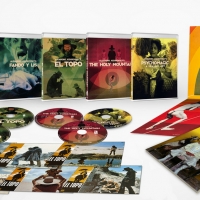 Alejandro Jodorowsky: 4K Restoration Collection Out On September 18
by BWW News Desk - August 19, 2020
4K Restorations of Jodorowsky's El Topo, The Holy Mountain, and Fando Y Lis will be available along with Psychomagic, A Healing Art on 9/18. ...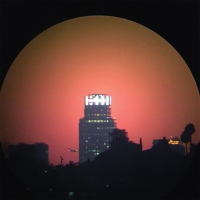 John Dwyer, Kyp Malone, Marcos Rodriguez and More Share Debut LP BENT ARCANA
by BWW News Desk - August 19, 2020
Ryan Sawyer, Peter Kerlin, Kyp Malone, Brad Caulkins, Tom Dolas, Marcos Rodriguez, Laena 'Geronimo' Myers-Ionita, Joce Soubiran, Andres Renteria and John Dwyer are set to release their debut album Bent Arcana this Friday on Castle Face Records, with Aquarium Drunkard exclusively premiering the album...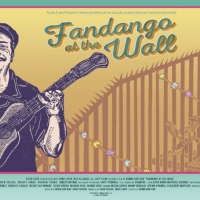 Sony Music Latin & Tiger Turn Partner On 'Fandango At The Wall' Feature Music Documentary
by BWW News Desk - July 15, 2020
Sony Music Latin partners with Tiger Turn Productions on the feature music documentary FANDANGO AT THE WALL. From executive producers Quincy Jones, Andrew Young, Carlos Santana, producers Kabir Sehgal and Doug Davis, and director Varda Bar-Kar, FANDANGO AT THE WALL follows Multi-Grammy and Latin Gr...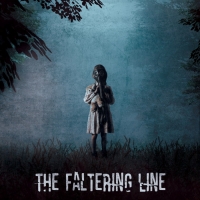 The Faltering Line Unleash Their First Studio EP
by TV News Desk - June 04, 2020
Based out of Fontana, CA, The Faltering Line is a multi-genre metal band that blends the insane energy of Nu-metal, the aggressive riffs of Groove metal, and the crushing screams of Metalcore to name a few....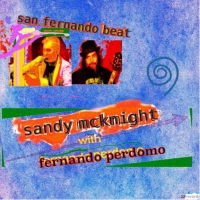 Sandy McKnight With Fernando Perdomo Releases New EP SAN FERNANDO BEAT
by TV News Desk - May 19, 2020
Sandy McKnight is a songwriter, producer and performer. Fernando Perdomo is a multi-instrumentalist, producer and noted session player....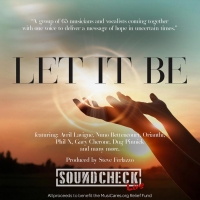 Soundcheck Live Releases Multi-Artist Cover of 'Let It Be' to Benefit MusiCares Relief Fund
by TV News Desk - May 12, 2020
With the support of the MusiCares Foundation, the team behind Soundcheck Live is bringing together 68 of the brightest stars in the music world to deliver a stirring performance of "Let It Be" for a good cause....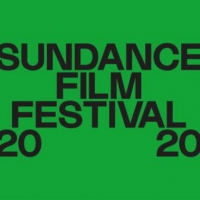 Sundance ASCAP Music Café Presents its 22nd Anniversary Lineup
by TV News Desk - January 07, 2020
ASCAP (The American Society of Composers, Authors and Publishers) announces an eclectic music lineup for its 22nd Annual Sundance ASCAP Music Café, taking place January 24 - 31, 2020 during the acclaimed Sundance Film Festival in Park City, Utah. Beginning at 2 p.m. each day, the Café will feature a...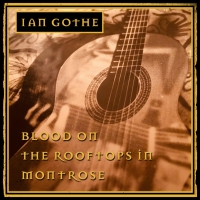 Ian Gothe Shares 'Blood On the Rooftops In Montrose' From Second Album
by TV News Desk - December 16, 2019
Los Angeles-based acoustic guitarist, singer and songwriter IAN GOTHE has released 'Blood On the Rooftops In Montrose,' the second track and video from his debut album MEMENTO. Due February 7, 2020 via the California-based Blackbird Record Label, the album was co-produced by IAN with Grammy-winning ...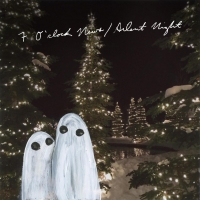 Phoebe Bridgers Releases '7 O'Clock News/ Silent Night' Featuring Fiona Apple & Matt Berninger
by TV News Desk - December 12, 2019
Continuing a tradition that began in 2017 with "Have Yourself A Merry Little Christmas," Phoebe Bridgers has released a song just in time for the holidays. This recording - "7 O'Clock News/Silent Night" - features Fiona Apple, on joint vocals with Bridgers, and Matt Berninger (The National, El Vy) i...