Latest Articles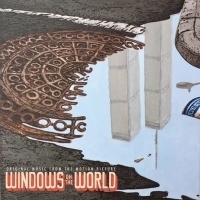 Abiodun Oyewole (of The Last Poets) Releases Song Featured on WINDOWS OF THE WORLD Soundtrack
by BWW News Desk - July 18, 2019
Today, Abiodun Oyewole (of The Last Poets) released a new version of his song 'New York, New York.' The track is taken from the Windows On The World Soundtrack, which will be released on August 2nd via Ropeadope. Windows On The World is a new film written by Robert Mailer Anderson and directed by Mi... (
more...
)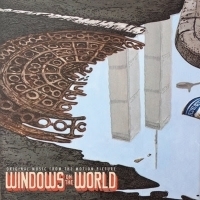 WINDOWS ON THE WORLD Soundtrack To Be Released August 2
by TV News Desk - July 10, 2019
On August 2nd, Ropeadope will release the soundtrack for Windows On The World, a new film written by Robert Mailer Anderson and directed by Michael D. Olmos. The album is an expansive mix of genres ranging from americana to R&B, electronic, a spoken word track from Abiodun Oyewole (The Last Poets) a... (
more...
)

Rolling Stone and Downbeat Celebrate The Bad Plus After Release of 13th Album NEVER STOP II
by TV News Desk - June 29, 2018
The Bad Plus is having a banner year highlighted by the release of their widely acclaimed 13th studio recording, NEVER STOP II. The first Bad Plus LP to feature pianist Orrin Evans alongside founding members Reid Anderson (bass) and Dave King (drums), NEVER STOP II is available now via Legbreaker Re... (
more...
)

Ecstatic Music Fest Presents Patrick Zimmerli Quartet CD Release Concert 4/14
by TV News Desk - April 09, 2018
Completing a 25-year compositional arc, saxophonist-composer Patrick Zimmerli releases his new jazz suite Clockworks (Songlines) following the release in 2016 of his first quartet's 1992 recording Shores Against Silence (with Kevin Hays, Larry Grenadier and Tom Rainey). Both records feature rhythmic... (
more...
)

American Composers Orchestra Presents DREAMSCAPES at Carnegie Hall This April
by TV News Desk - February 22, 2018
American Composers Orchestra (ACO) continues its 2017-2018 season, under the leadership of Artistic Director Derek Bermel, Music Director George Manahan, and President Edward Yim, with Dreamscapes, on Friday, April 6, 2018 at 7:30pm at Carnegie Hall's Zankel Hall (57th St. and 7th Ave.).... (
more...
)

KRONOS QUARTET Joins FACE THE MUSIC For Performance at the 2018 Ecstatic Music Festival Next Week
by TV News Desk - February 02, 2018
The adventurous, Grammy-winning Kronos Quartet – one of the most celebrated and influential ensembles of our time – joins NYC's acclaimed youth new music ensemble Face the Music ("a force in the New York new-music world" – New York Times) to perform new works written for Kronos' "Fifty for the Futur... (
more...
)

The Bad Plus Announce New Album Streaming via NPR's First Listen
by BWW News Desk - January 12, 2018
The Bad Plus is excited to announce the release of their new album, Never Stop II on January 19, 2018 (LEGBREAKER RECORDS).... (
more...
)