| | |
| --- | --- |
| BIO: Whether conducting a 60-piece orchestra on the famed Sony sound stage or crafting an electronic score in his own technically appointed studio, composer Billy Martin creates music to tell stories. It may be music that mirrors the drama of a feature film, annotates the hyper-kinetic motion of an animated network series, or delivers the futuristic vision of a video game; in all projects, Billy's music moves in sonic counterpoint to the on-screen action. He composes for new media with a range of projects for companies including Ubisoft, Disney Interactive, EA, and Sony Online. His recent scores include Rayman Origins, Punch Time Explosion, Ben10 Ultimate Alien Cosmic Destruction and Toy Story Mania! A five-time G.A.N.G Award nominee, the Game Audio Network Guild presented Billy with a 2002 G.A.N.G Award "Best Edutainment/Children Audio" for his score to the PC game Disney/Pixar Learning 2nd & 3rd Grade w/Buzz Lightyear. For television, he wrote the theme for the long-running celebrity interview show Entertainers featuring Byron Allen. As a songwriter, he has contributed songs to feature films including Spiderman 2 and Selena while television series from Desperate Housewives to Sex and the City have also featured his lyrics and music. Billy currently serves on the board of directors for the Society of Composers & Lyricists. He graduated with honors from Indiana University, where he studied music composition with John Eaton, Bernard Heiden, and Fred Fox. He has also studied conducting with Bill Kettering | |
Latest Tweets
| | |
| --- | --- |
| 2/24 @ 6:12 PM | |
| | |
| --- | --- |
| 2/24 @ 4:12 PM | |
| | |
| --- | --- |
| 2/24 @ 2:01 PM | TheBillyMartin - It all starts with a strong pose! #toydesign https://t.co/zJBXgo513k |
MORE TWEETS
Latest Articles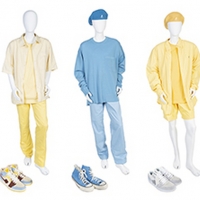 BTS 'Dynamite' Music Video Costumes Sold For $162,500 at Charity Auction
by Stephi Wild - January 31, 2021
Julien's Auctions' MusiCares Charity Relief Auction was held today, January 31, in Beverly Hills and online. The top selling item at the event was the pastel colored costumes worn by BTS in their 2020 music video for Dynamite....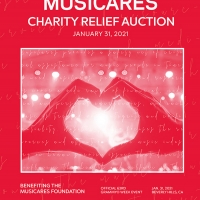 Julien's Auctions & Musicares Announce Headlining Items for Grammy Week Event
by TV News Desk - December 21, 2020
Julien's Auctions announced today the marquee lineup of items to be sold at MUSICARES® CHARITY RELIEF AUCTION taking place live in Beverly Hills and online juliensauctions.com on Sunday, January 31st, 2021. ...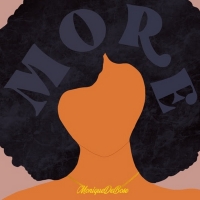 Monique Debose Empowers Women To Ask For "More" New Single Out Today
by BWW News Desk - October 23, 2020
Los Angeles based artist and activist Monique DeBose is inspiring women to choose "MORE," with her powerful new single released today. "MORE has always been my personal anthem that I quietly kept in the back of my head for years," Monique told Black Girl Nerds on her IG Live conversation with the ...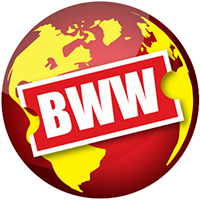 Tawny Newsome & Bethany Thomas Share New Track From 'Material Flats'
by BWW News Desk - October 07, 2020
"You're Still Up" is the latest track from Tawny Newsome and Bethany Thomas' debut(ish) album Material Flats. Due this Friday, October 9, their self-described 'windy, Black girl desert-punk record' is the first release on Tawny's imprint Fine Alpinist Records--a completely DIY project, written this ...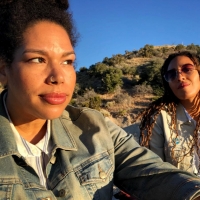 TAWNY NEWSOME & BETHANY THOMAS Announce Debut(ish) Album 'Material Flats'
by TV News Desk - September 16, 2020
Bethany Thomas and Tawny Newsome have been singing together for 15 years, and are releasing MATERIAL FLATS, their debut(ish) album together....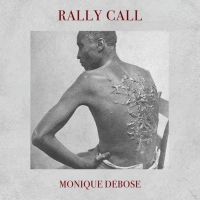 Monique DeBose Releases New Single 'Rally Call'
by BWW News Desk - August 28, 2020
...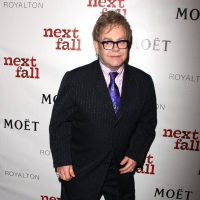 Billie Eilish, Elton John, and More Donate Items for Julien's Auction
by TV News Desk - August 27, 2020
This exclusive charity auction to benefit MusiCares, the charitable foundation which provides aid to artists and music community professionals in times of need....