| | |
| --- | --- |
| BIO: Battalion is an 8 piece band, with it's members residing in Auckland, Ngaruawahia and Te Awamutu. The name Battalion is derived from the band's respect and admiration of the Maori Battalion and their contributions to Aotearoa. It is their own way of honouring and paying homage to not only those from the Maori Battalion but to all of our fallen soldiers of Aotearoa New Zealand. Battalion or Batta-Lion as they are also known, are primarily a reggae band but appreciate all types of music. Preferring not to be anchored to one particular type of music their repertoire and influences also include Rock, Blues, Jazz, RnB, Country and of course Cultural and Ethnic music. | |
Latest Articles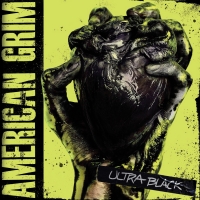 AMERICAN GRIM Announce New Album 'Ultra Black,' Out Nov. 1
by TV News Desk - September 12, 2019
Challenge the status quo. Shake up the culture of fake outrage. Break free from the bonds of self-defeating ignorance. There's no reason to despair within this dystopia; we have the power to escape mindless obedience. This is the primal punk-style message at the heart of AMERICAN GRIM, a heavy music...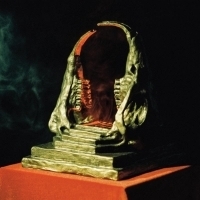 King Gizzard & The Lizard Wizard To Release New Album & Begin World Tour Next Month
by BWW News Desk - July 23, 2019
Australia's King Gizzard & The Lizard Wizard are soon to embark on a massive headline world tour, just before releasing their fifteenth studio album -- the thrash metal-worshipping Infest The Rats' Nest -- onAugust 16 (ATO Records). The septet will first take on North America, beginning at The Greek...

Dennis Quaid to Perform During 2019 National Memorial Day Parade
by TV News Desk - May 23, 2019
Dennis Quaid and Jamie James, of Quaid & James, will headline the American Veterans Center 15th annual National Memorial Day Parade on Monday, May 27 along Constitution Avenue in Washington, D.C. CLICK HERE to find out how and where to watch. ...

Daptone Records Announces 100th 45
by TV News Desk - May 23, 2019
Daptone Records has just announced the release of its 100th 45--an unprecedented collaboration of talent from its legendary roster of artists--available June 28. The A side, 'Hey Brother,' is a song written by The Frightnrs and originally performed on their acclaimed LP, Nothing More to Say. In the ...