Chita Rivera, Jim Dale, Lee Roy Reams and More Set for WINTER RHYTHMS 2017, Starting Tonight at Urban Stages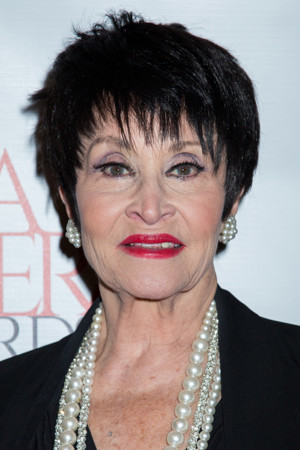 Urban Stages presents this year's award-winning series, WINTER RHYTHMS 2017, which begins tonight, December 12, featuring some of New York's best musical performances through Saturday, December 23, 2017 at Urban Stages Theatre (259 West 30th Street, just East of 8th Avenue).
Tickets are $30 per show (except for Patron's Night, Monday, Dec. 18th), $45 for two shows on the same day, and may be purchased by visiting urbanstages.org or by calling (866) 811-4111. For complete schedule information, visit www.urbanstages.org.
WINTER RHYTHMS 2017 marks its ninth year that Urban Stages has brought noted musical artists to its stage during the holiday period. The mission of WINTER RHYTHMS is to bring the talents of well known and up-and-coming singers, musicians, lyricists and composers to the attention of the New York Theater community while performing at Urban Stages Theater. Winner of the 2016 Bistro Award for Outstanding Series and the 2015 Ruth Kurtzman Benefit Series MAC Award, proceeds from WINTER RHYTHMS benefit Urban Stages' acclaimed Outreach Program, which brings over 200 free "arts in education" presentations to libraries and schools throughout the five boroughs. This year's benefit series will present 22 shows, many of them created especially for WINTER RHYTHMS, all of them with sound design by Douglas Mills and lighting design by Kim T. Sharp. Brian D. Gold is Production Manager. The entire series is produced and programmed for the seventh consecutive year by award-winning producer/writer/director Peter Napolitano.
Winter Rhythms 2017 is dedicated to the memory of the late Barry Levitt (1947-2017), celebrated Broadway, Off Broadway, jazz and cabaret musician, musical director and composer. Mr. Levitt was a longtime member of the Urban Stages family, having musical directed its acclaimed 2010 production of Langston in Harlem. In collaboration with Peter Napolitano, Levitt wrote music for the 2016 production of Mabel Madness, as well as producing annual jazz concerts on our stage as part of Winter Rhythms. The opening night performance on December 12 will be a concert celebrating his life and music.
Winter Rhythms will include a Special Event performance on Monday, December 18th: The Musicals of Michael Stewart: Dolly!, Birdie, Barnum, 42nd Street and More!, starring Chita Rivera, Jim Dale, Lee Roy Reams, Caroline O'Connor, Mark Bramble, Charles Strouse, Doug Katsaros, Sal Viviano and more to be announced. Tickets are priced from $150-$500, including cocktails at 6:30pm, the show at 7pm and dinner afterwards.
---
IF YOU GO:
WINTER RHYTHMS 2017
December 12 - 23, 2017
Urban Stages - 259 West 30 Street, between 7th and 8th Avenues
Tickets are $30. Tickets for two shows on the same day are $45.
Special Event Tickets (Mon., Dec. 18) are $150-500 including cocktails, show and dinner
Performance times vary. The full schedule follows and is available on www.urbanstages.org
Tickets for all shows can be purchased on www.urbanstages.org or by calling (866) 811-4444
*Artists and schedule are subject to change
---
WINTER RHYTHMS 2017 SCHEDULE*:
Tuesday, December 12, 2017
7PM A Celebration of Barry Levitt: His Life and Music
Winter Rhythms 2017 opens with a salute to the late Barry Levitt (1947-2017), celebrated Broadway, Off Broadway, jazz and cabaret musician, musical director, composer, and a longtime member of the Urban Stages family. With Tony Award winner Trezana Beverley, Deb Berman, Dawn Derow, Helena Grenot, Janice Hall, Sunny Leigh, Brian Charles Rooney, Andrea Bell Wolff, The Barry Levitt Workshop Ensemble and more to be announced. On bass: Boots Maleson. On percussion: Howie Gordon. Musical Directors: John DiPinto and Mark Janas. Produced and Hosted by Stephen Hanks. (Champagne reception with the artists following the show.)
Wednesday, December 13, 2017
All-Star Evening at the Bistros: Celebrating Liberace, Peggy Lee and Helen Morgan
For 33 years, the Bistro Awards have recognized excellence in cabaret, jazz and comedy. Join us for a double-header of two 2017 award-winning shows featuring portrayal tributes of musical legends.
Produced by Sherry Eaker.
7PM David Maiocco as Liberace & Chuck Sweeney as Peggy Lee in Lee Squared
What if two music legends who defined four decades of music and pop culture had a chance to perform together? In Lee Squared, it happens, as Maiocco portrays Liberace, the flamboyant pianist, as he tickles the ivories with his favorite songs, while Sweeney does a fevered impersonation of Peggy Lee that includes a heavy dose of camp hilarity.
9PM Lauren Stanford as Helen Morgan in More Than You Know
Late nights in prohibition-era NYC you could find Helen Morgan iconically perched on the piano, relying too much on brandy and "torching" until even the most hardened gangster wept into his beer. More Than You Know is a dramatic recreation of Morgan's final night in residency at The Simplon Club in 1932. Director: Eric Michael Gillett. Music Director: Mike Pettry.
Thursday, December 14, 2017
7PM Mama's Next Big Act Reunion Tour! Home for the Holidays
Featuring 3 seasons of TOP 5 Contestants and winners! With Amorika Amoroso, Cheo Bourne, Gracie Lee Brown, Savannah Brown, Joshua Lance Dixon, JD Killikelley, Julissa Miranda, Lena Moy Borgen, Justin Nastro, Jerry Phelps, Toddy Phillips, Wendy Russell, Lauren Stanford, Heather Villaescusa, Lisa Yeager. With Special Appearances by Frank Dain, Sylvia Feldman, Tanya Moberly. Musical Direction by Steven Ray Watkins. Hosted by Lennie Watts.
9PM TBA
Friday, December 15, 2017
7PM Together: The 2017 Cabaret Award-Nominated Vocalists
When award shows hand out their awards, most nominees head home empty-handed, with only one holding the coveted prize. But the five nominees for The Manhattan Association of Cabaret Award (MAC) Best Female Vocalist category decided to all walk away together ... with a show celebrating their talents, diversity, mutual respect and admiration! With Celia Berk, Sally Darling, Josephine Sanges, Lisa Viggiano and 2017 Winner for Female Vocalist, Meg Flather. Musical Director: John M. Cook. Director: Jeff Harnar.
9:30PM Tom Toce and the Winter Rhythms Songwriters Circle
MAC Award-winning songwriter Tom Toce leads a group of writers from Dar Williams's workshop "Writing a Song That Matters" in an evening of singer-songwriter songs. With Bob Crelin, John Jaggers, Christine Kelly, Karen Landy, Eric Sanders, Deb Todd Wheeler. Produced by Mr. Toce.
Saturday, December 16, 2017
3PM Janice Hall in The Opera Show with No Opera
Multi-award wining NYCO soprano and cabaret artist Janice Hall tells stories of the opera, set to music of Billy Joel, Ahrens & Flaherty, Alicia Keys, Georges Guetary, Jimmy McHugh, The Smashing Pumpkins, Leonard Cohen and others. "You'll laugh. You'll cry. Just like at the opera." Directed by Peter Napolitano. Musical Director: Matthew Martin Ward.
7PM Joyce Castle in LENNY! A Toast to Bernstein on the Eve of His Centennial
Mezzo-Soprano Joyce Castle's repertoire has ranged from Bernstein, Sondheim, and Weill, to Britten, Strauss, and Wagner - from Off-Broadway to opera companies all over the U.S., Canada, and Europe. A longtime champion of Leonard Bernstein's work who won the hearts of City Opera audiences (and a Grammy Award) for her Old Lady in Candide, she returns to New York for the first time in six years to share her personal memories of the composer, whose Arias and Barcarolles she sang at its first performance. Pianist Ted Taylor joins Castle for a potpourri of songs from every phase of Bernstein's multifaceted career. Produced by William V. Madison.
9:30PM Andrea Bell Wolff in Prisoner of Love
The theme is love and all its guises, played straight and for laughs. This show, directed by Peter Napolitano, is filled with wonderful songs that span the American Song Book, contemporary pop and Broadway. Arrangements by the late Barry Levitt. Original song by Levitt and Napolitano. Mathew Martin Ward on piano leads a quartet of Violinist Rob Thomas, Percussionist Howie Gordon and bassist Saadi Zain.
Sunday, December 17, 2017
3PM The Vintage Advantage
A special gathering of acclaimed veteran cabaret artists and talented newcomers, all with the "vintage advantage" Cast includes Carole Demas (original "Sandy", Grease), Ira Lee Collings, Donna Elliott, Tom Knudsen, Bill Krakauer, Marcia Roney, Jim Speake, Cathy Taylor and more to be announced. Musical Director: Matthew Martin Ward.
7PM Daryl Glenn Sings Obscure Movie Musicals with Molly Pope, Mardie Millit and Nellie McKay
The multi award winning cabaret performer and his very special guests sing songs from Charlotte's Web, Lost Horizon and Popeye. Musical Director: Ben McNaboe.
Monday, December 18, 2017 - SPECIAL EVENT
7PM The Musicals of Michael Stewart: Dolly!, Birdie, Barnum, 42nd Street and More!
One of the most successful writers in the history of the American Musical Theatre, Michael Stewart wrote the books for the smash hit Broadway musicals Hello, Dolly!, Bye, Bye, Birdie, 42nd Street (co-author), Carnival!, George M! (co-author), etc., book and lyrics for I Love My Wife and the lyrics for Barnum. This star-studded celebration of his life and career will include performances by legendary two-time Tony Award winner Chita Rivera, Tony winner Jim Dale, Tony nominee Lee Roy Reams, Olivier Award nominee Caroline O'Connor, composer Charles Strouse, John Miller, Sal Viviano, composer Doug Katsouros and more to be announced. Hosted and Narrated by Stewart's frequent collaborator, Tony nominee Mark Bramble. Director: Peter Napolitano. Musical Director: Todd Ellison. Ticket price ($150-$500) includes cocktails at 6:30pm, the show at 7pm and dinner afterwards. Proceeds benefit the Michael Stewart Foundation and the Urban Stages Outreach Program.
Tuesday, December 19, 2017
7PM Famous Duets II
Sue Matsuki and Matsuki Productions are proud to present "Famous Duets II", featuring outstanding duets from pop, theater, jazz, rock, movies and the American Songbook! This show was one of the big hits of Winter Rhythms 2015, so we're bringing it back with brand new songs performed by an eclectic, multi-award winning cast: Bruce Clough, Frank Dain, Peggy Eason, Layla Fields, Barbara Gursky, Tanya Holt, Laurie Krauz, Rob Langeder, Fran Leonardis, Sonny Leonardis, Tanya Moberly, Aaron Morishita, Julie Reyburn and Jay Rogers. Musical Director: Daryl Kojak.
9PM A Tribute to Ella Fitzgerald's "Mack The Knife/ Ella in Berlin" (the legendary concert and album, 1960)
With Marissa Mulder, Aaron Weinstein, Stephanie Nakasian, Margi Gianquinto, Joie Bianco, and others. Musical Director/Pianist: Jon Weber, Bass/Violin: Brandi Disterheft. Produced and hosted by Will Friedwald (writer for The Wall Street Journal, Vanity Fair).
Wednesday, December 20th
7PM Beth and Ritt's Second Annual Holiday Survival Kit
Award-winning songwriters Beth Falcone and Ritt Henn return to Winter Rhythms with a second edition of original and originally-arranged tunes to see you safely through the season. Beth's "catchy melodies and smart lyrics" (Variety) and Ritt's "funkier Cole Porter" songs (LA Weekly) soar with her "fiery piano playing" (Chicago Sun Times) and his "cool cat" bass (Time Out NY). It's high quality duct tape and organic beef jerky for the soul!
9PM Stearns Matthews: December Songs and Other Works of Maury Yeston
MAC and Bistro Award winner Stearns Matthews celebrates the release of his brand-new recording of Maury Yeston's haunting song cycle December Songs, originally written for Andrea Marcovicci in 1991. This marks the first-ever recording of the cycle with a male singer. Special guest Elizabeth Southard (Christine in the original national tour of Yeston's Phantom) will join Stearns for an evening saluting the lush, heartrending music of Maury Yeston. Other guests to be announced.
Thursday, December 21, 2017
7PM The 20th Anniversary Concert of AFTER THE FAIR
Stephen Cole
and
Matthew Martin
Ward's award winning Off Broadway and London musical is back for one-night, with School of Rock's
Jenn Gambatese
, Phantom's
Tim Jerome
and
Joshua Hinck
. With the composer at the keyboard, the author directing and the original Off- Broadway costumes designed by Bottari and Case, this romantic musical, based on a
Thomas Hardy
story, will sweep you away to 19th century England, where a letter can change four lives and "nothing will ever be the same."
9PM Karen Oberlin and Sean Harkness in Heart Strings
The award-winning cabaret artist and the master of guitar will share songs from Billy Strayhorn, Elvis Costello, Randy Newman, Paul Simon, and of course the Great American Songbook. However you celebrate the Holiday season, this kismet collaboration will fill your heart.
Friday, December 22, 2017
7PM TBA
9:30PM ZaZa Peaks and her Holiday Balls...um Bells or A Holiday Drag Spectacular!
MAC award winner Tom Gamblin produces an all live - singing holiday drag extravaganza with the some of NYC's top drag performers! Hosted by ZaZa Peaks.
Saturday, December 23, 2017
5PM From All of Us to All of You: Seasonal Songs and Disney, Too
In keeping with tradition, Winter Rhythms 2017 will close with its annual crowd favorite, From All of Us to All of You: Seasonal Songs and Disney, Too! Inspired by the 1958 Walt Disney TV Special, audience members will be in a festive mood hearing songs for the holidays and songs from Disney movies. Hosted by producer/writer Stephen Hanks, the show will feature an exciting lineup of some of the most talented stars of theatre and cabaret including Gabrielle Stravelli, Marieann Meringolo, Rosemary Loar, Jeff Macauley, Sandra Bargman, Sierra Rein, Joshua Lance Dixon, Julie Reyburn, Billie Roe, Brian Charles Rooney, Carly Ozard, Charlotte Patton, Blake Zolfo, Hechter Ubarry, Liz Lark Brown, Rob Davis, Renn Woods, Matthew Martin Ward, Michael Raye and more to be announced. Holiday magic will meet the mouse and bring Winter Rhythms 2017 to a truly joyful conclusion. (Champagne reception with the artists following the show.)
*Artists, programming and schedule subject to change
---
URBAN STAGES (Producer) is an award-winning, not-for-profit, Off-Broadway Theatre Company founded in 1984 by current Artistic Director Frances Hill. For over 30 years, Urban Stages has produced dozens of world, American and NYC premieres including Pulitzer Prize Finalist Bulrusher (2007) by Eisa Davis. We have been honored with awards, nominations and recognition from the Drama Desk, Obie Awards, Audelco, Outer Critics Circle and much more. For instance, our world premiere of the musical Langston In Harlem by Walter Marks (music and book) and Kent Gash (book and direction) garnered a Drama Desk Nomination, a Joe A. Calloway award and 4 Audelco awards including Best Musical Production of 2010. More recently, Trezana Beverly's Mabel Madness (2016) was nominated for an Audelco Award for Outstanding Solo Performance, Unseamly by Oren Safdie (2015) was a NY Times Critics Pick, Jim Brochu Character Man (2014) was nominated for a Drama Desk and an Outer Critics Circle award for Best Solo performance and Honky (2013) by Greg Kalleres saw a regional run at San Diego Rep and was televised nationally on PBS in late 2015. After production, most plays move on to larger venues. Men On The Verge Of A Hispanic Breakdown by Guillermo Reyes and Minor Demons by Bruce Graham both moved to commercial theatres. Chili Queen, a play by newscaster Jim Lehrer, transferred to the Kennedy Center in Washington, D.C. (1989). My Occasion Of Sin (2012) by Monica Bauer won critical acclaim when it moved to Detroit Rep. Bill Bowers has toured the United States and the world with his two Urban Stages premieres blending mime and theatre - Beyond Words (2012) and Under A Montana Moon (2002)! Some Urban Stages premieres have even been developed into film and television projects such as Scar by Murray Mednick, Conversations With The Goddesses by Agapi Stassinopoulos, and Cotton Mary by Alexandra Viets. In addition to plays and musicals, annually we hold a music festival - Winter Rhythms - that features famous and up-and-coming Cabaret, musicians, lyricists and other music artists. In 2016, Winter Rhythms was honored with the Bistro Award for Outstanding Series, and in 2015, it received the Ruth Kurtzman Benefit Series MAC Award from the Manhattan Association of Cabarets and Clubs. Urban Stages is currently in rehearsals for the World Premiere of acclaimed playwright Zhu Yi's A Deal, running from November 15 through December 10th.
Peter Napolitano (Urban Stages Director of Musical Theatre; Producer, Winter Rhythms) has received two Bistro Awards for Director and Outstanding Series; and four MAC Awards for Director, Song, and Producer (twice) for his recent work in virtually every major NY cabaret venue. In musical theatre, he was lyricist of Tropicana, book and direction by the legendary George Abbott, produced by Musical Theatre Works and lyricist/librettist of The Lady in Penthouse B, music by Matthew Ward, produced "Mufti Style" by the York Theatre, starring Nancy Dussault; Pinocchio of Chelsea, music by Mark Janas (MMTL reading) and That Way, music by Barry Levitt (Urban Stages and MMTL readings). Associated with Urban Stages for seven seasons, he has co-directed and written songs (with Mr. Levitt) for Mabel Madness, produced Musical Legends, My Occasion of Sin, Character Man and seven seasons of Winter Rhythms and directed numerous staged readings and concerts. A guest lecturer for Manhattan School of Music and alumnus of The BMI Lehman Engel Musical Theatre Workshops, other highlights of his varied career include training with Spalding Gray, Charles Ludlam, Anne Bogart, etc. at NYU's Experimental Theatre Wing, working with the ground-breaking Off-Broadway Ridiculous Theatrical Co. and The Glines; directing the early work of Charles Busch; contributing editor of The Blockbuster Guide to Movies on Video (Dell); and author of a Modern Love essay for The New York Times.
Frances Hill (Founding Artistic Director) began her theatrical career in California as an actress. Since 1983, Ms. Hill has overseen more than 600 staged readings/workshops and 90 productions of new works for the stage. She has directed over 30 workshops and productions. Her favorite directing credits include: Gino DiIorio's Apostasy, Roma Greth's Our Summer Days, Jim Lehrer's Chili Queen, (directed at Urban Stages and Kennedy Center), John Picardi's Seven Rabbits on a Pole and The Sweepers (directed at Urban Stages and Capital Rep); Comfort Women by Chugmi Kim (Urban Stages 2004), 27 Rue De Fleurs and My Occasion of Sin. She directed the Urban Stages World Premiere of Mabel Madness (2016), written by and starring Trezana Beverley. Two of her plays have been produced, Our Bench and Life Lines. Under the guidance of Ms. Hill, Playwrights' Preview Productions/Urban Stages have moved two plays into commercial Off-Broadway successes. Minor Demons opened the new Century Center Theater and Men on the Verge of His-Panic Breakdown won an Outer Critic's Circle Award while playing to capacity audiences at the 47th Street Theater. Urban Stages' African American Poets as Playwrights won eight Audelco Nominations and Coyote On a Fence received two Drama Desk nominations and a Pilgrim's Project Award. Eisa Davis's Bulrusher was one of three nominated for a Pulitzer Prize. 2010 production of Langston in Harlem won several drama desk nominations, a John Calloway award, and several Audelco nominations including a win for best music production of the year (2010), along with several other awards.